What's Happening in Sun Valley for February 2017
One thing that we can say for sure is going to happen in Sun Valley in February is MORE SNOW! Yep, it just keeps snowing. Here's what else is on the Agenda.
The Baldy Challenge
The Baldy Challenge is an annual fundraiser for different local charities. Every year skiers face-off against Baldy in an epic challenge to ski every run on the mountain in the month of February. Entries are accepted at PK's Ski and Sports or Apple's Bar and Grill. All contestants who complete the challenge will be entered into a drawing to win a number of different prizes! Grand prize is a new pair of K2 skis of your choice!

It's not too late to register for the Baldy Ski Challenge, which this year benefits Higher Ground | Sun Valley. As a positive and visible fixture in the adaptive sports industry, Higher Ground programs give individuals with disabilities the opportunity to experience recreation and the outdoors without limitations.

Click for more on The Baldy Challenge.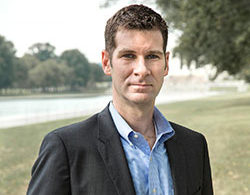 Lecture: P.W. Singer
On Thursday, February 9 at 6:30 at the Church of the Bigwood, the Sun Valley Center brings P.W. Singer, author of multiple award-winning books, and a contributing editor at Popular Science. Described in the Wall Street Journal as "the premier futurist in the national security environment," Dr. Singer is considered one of the world's leading experts on changes in 21st-century warfare. Singer's book Wired for War examines the implications of robotics and other new technologies for war, politics, ethics and law in the 21st century. Wired for War made The New York Times nonfiction best-seller list in its first week of release. For More: Sun Valley Center.
"Blew my f***ing mind…This book is awesome." – Jon Stewart, The Daily Show


Concert: International Guitar Night
I can't believe I'm going to be out of town for this one!
On Tuesday, Valentine's Day at 7 PM at the Sun Valley Opera House, the Sun Valley Center brings us the International Guitar Night (IGN), North America's premier mobile guitar festival. Since its beginning, IGN has brought together the world's foremost acoustic guitarist composers to perform their latest original compositions and exchange musical ideas in a public concert setting. This year, occasional IGN guest Lulo Reinhardt (Django Reinhardt's grand nephew) will be the artistic director, host and a guitarist on stage with the cast of guitar luminaries including Italy's innovative contemporary guitarist Luca Stricagnoli; brilliant young Brazilian composer/performer Chrystian Dozza; and India's ground-breaking slide guitarist Debashish Bhattacharya. Click for More.

Sun Valley Gallery Association Gallery Walks
Each year, the SVGA hosts gallery walks (exhibition openings for all SVGA galleries), which are eagerly anticipated and free to the public. Locals and visitors alike take in thought-provoking exhibitions of newly installed art, enjoy wine, mingle with friends, and often meet the artists. February's Gallery Walk is on the 17th from 5-8 PM. Click for a Map of the Galleries.


32nd Annual Paw 'N Pole

Join the Animal Shelter for this family friendly event! Costumes are encouraged to celebrate "Dr. Suess", our 2017 theme. Your registration includes lunch, beverages, and entitles you and your dog to participate in any or all activities including xc ski races, snow shoe strolls, 3k canine skijor, silly pet trick contest, costume contest, and agility course. Awards given in all categories. Please make advance reservations to race with a shelter dog. Sun, Feb 26, 2017 - 10:00 AM. To Register.
Family of Woman Film Festival
The Family of Woman Film Festival was founded in Sun Valley, Idaho, in 2008, by Friends of UNFPA Board Member, Peggy Elliott Goldwyn, to bring attention to the work of the United Nations Population Fund, which works in more than 150 countries to assure women and girls have access to reproductive health care, education and basic human rights.
The Festival presents five feature documentaries and dramatic films each year from around the world that highlight the status of women in different societies.
This year's festival theme is "Celebrating Women Who Inspire Change." Several special events are planned as part of the 10th anniversary celebration of the Family of Woman Film Festival.
All films at the Festival at the Sun Valley Opera House are $15 or $60 for the entire film series. Tickets are available at the door for each screening and at Chapter One Bookstore and Iconoclast Books in Ketchum. Tickets will be available Wednesday, Feb. 1, 2017.
For complete lists of what's happening in Sun Valley in February 2017, please go to Visit Sun Valley or Sun Valley.
That's Ketchum. Small Town. Big Life.