Big News at the End of the Ski Season
A few weeks ago I was skiing with my husband and we had the best run down the gut of Cold Springs with absolutely perfect corn snow conditions. And then we found ourselves among 150 other skiers at the ancient, single-grip Cold Springs lift. What?! Sun Valley is famous for not having lift lines, so this was a touch annoying. But the day was too glorious to grumble!

And then last week, Sun Valley announced replacement of the Cold Springs (#4) chairlift, the oldest lift still operating at the resort. Did they hear our under-our-breath grumbling?
After the end of an amazing ski season it's hard to believe that skiing in Sun Valley could get any better. Well, it is with the expansion of the Cold Springs area of Bald Mountain.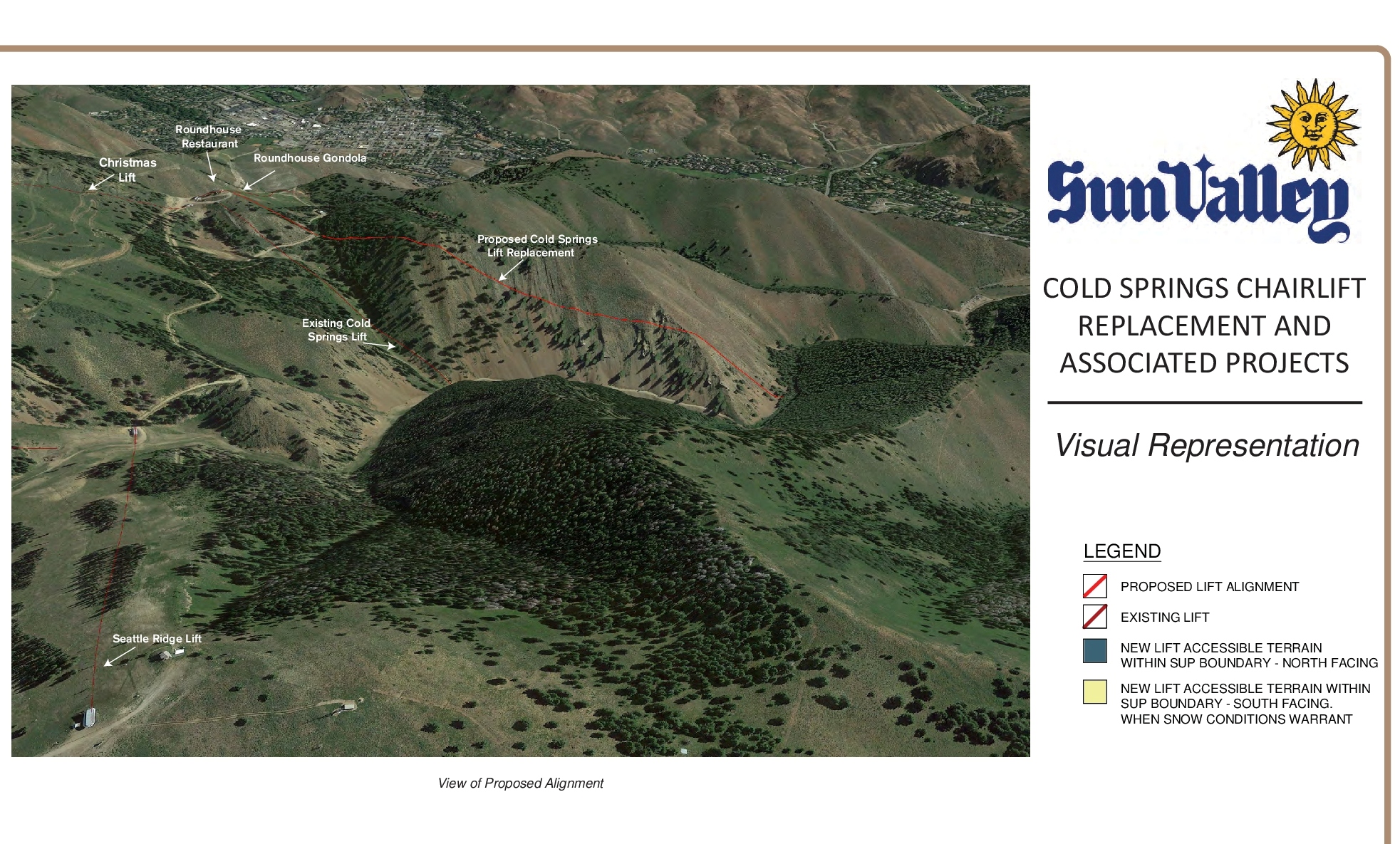 From the Sun Valley website, here are the details in a nutshell:
The new lift will be a detachable quad with a vertical rise of 1,525 feet and be 5,500 feet long.
It will be a six-minute ride from the bottom of the lift terminal to The Roundhouse.
Lower Broadway (similar width and gradient as existing ski run) will be extended approximately 3,400 feet to the new lift lower terminal.
Skiable acreage within the Sun Valley Resort boundary will increase from 2,054 acres to 2,434 acres (380 acres) when the project is completed.
Access is from top of Seattle Ridge, where skiers and riders may descend into "Turkey Bowl," then proceed north for access to extensive tree skiing.
Snowmaking is proposed to be extended down Lower Broadway to the base of the new Cold Springs lift terminal.
Nineteen snowmaking guns will be added down to the new Cold Springs lift lower terminal.
The current Cold Springs mountain bike trail will be rerouted and improved from its existing location.
The Cold Springs Canyon project is located in both USFS and BLM areas, and completely within the current Sun Valley Ski Area Special Use Permit. It was submitted as an amendment to the existing Sun Valley Master Plan, which was approved in 2007. Field work will begin this summer with an environmental assessment, then construction slated to begin as early as summer 2018.
For more renderings, visit the Sun Valley website.