What's Happening in Sun Valley?
Fall is my favorite time of year in Sun Valley. It's a time when we can take our Stand Up Paddle Boards to Pettit or Redfish Lake in the Sawtooth Mountains for a warm and quiet session and then wake up the next morning to a dusting of snow. You never know the turn of weather that can happen in the mountains - it's always a fun surprise!
I love the crisp mornings that turn to the perfect temperature in the afternoon for a bike ride or hike or to just sit in the sun with a good book. After the craziness of the summer, it's a time to finally unwind a bit. But this doesn't mean Sun Valley is boring in the fall. As usual there are special events and activities; perhaps just fewer people and a more relaxed pace. Here's a few of my favorite fall traditions.
TEDx Sun Valley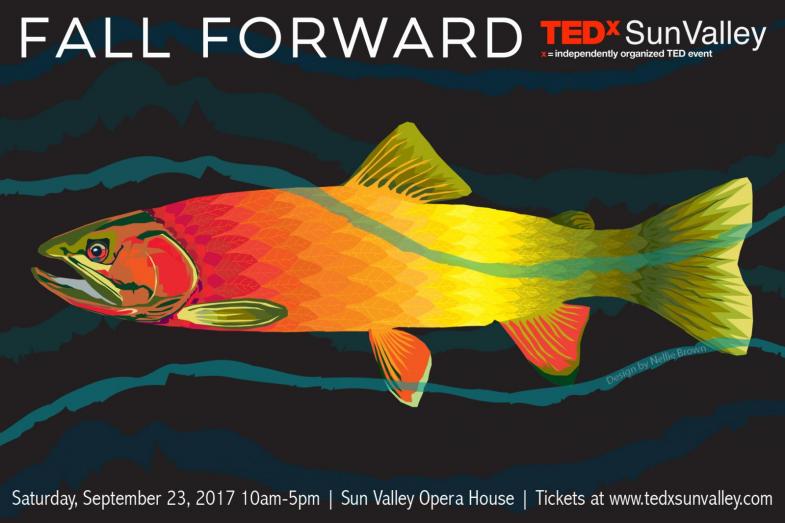 What's TED? TED is a nonprofit organization devoted to Ideas Worth Spreading. TED speakers have included Bill Gates, Jane Goodall, Elizabeth Gilbert, Sir Richard Branson, Nandan, Isabel Allende and former UK Prime Minister
What's TEDx? X = independently organized events in the spirit of Ideas Worth Spreading. TEDx is a program of local, self-organized events that bring people together to share a TED-like experience.
The second annual TEDx is happening in Sun Valley at the Opera House on Saturday, September 23, 2017. This year's speakers include: Dale Bates & Cody Lee, Deborah Brosnan, Kevin Cahill, Todd Dean, Pirie Grossman, Todd Mitchem, Gerry Moffatt, Nadia Novik, Terry O'Conno, Narda Pitkethly, Annie Pokorny, Kate Riley, Paul Shapiro, Jody Stanislaw and Hayley Stuart.
for more.... http://www.ted.com/
_____________________________________________
Trailing of the Sheep Festival

The Trailing of the Sheep Festival was started in 1996 to preserve the stories and colorful history of sheep ranchers and herders in the Wood River Valley and to celebrate the rich culture surrounding the production of local food and fibers.

The Trailing of the Sheep Festival has been named one of the:
Top Ten Fall Festivals in the World

Top 200 Best U.S. Festivals

Top 100 Festivals in N. America.

It is also the recipient of the Governor's Award for Cultural Heritage.

This year's festival will be held October 4-8, 2017. For more information, visit http://www.trailingofthesheep.org/
________________________________________________
Sun Valley Jazz & Music Festival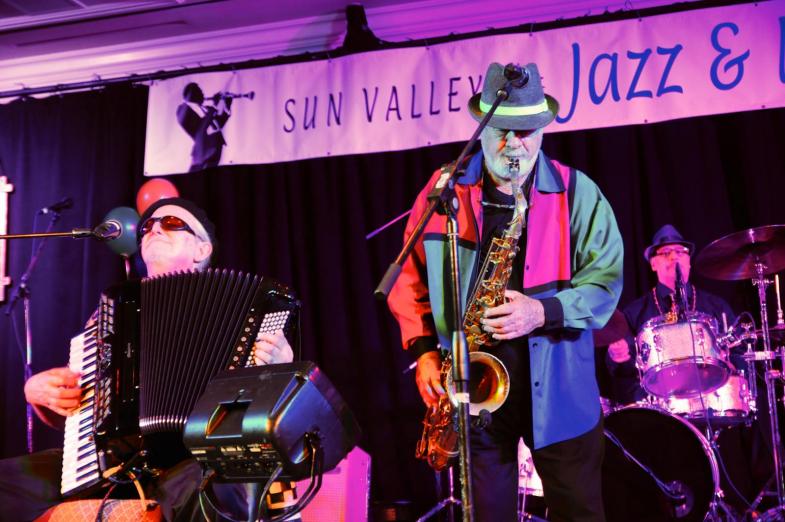 Five days. Forty Bands. One Million Smiles
Attendees from all fifty states, every Canadian province, and several foreign countries gather each October to celebrate live performances of America's music. The Sun Valley Jazz & Music Festival was birthed out of a love and appreciation for jazz music by Tom & Barbara Hazzard and is held mid-October each year in Sun Valley, ID.
Become One of the Thousands of Jazz Fans Who Have Been Delighted Since 1990!
Held in Sun Valley and Ketchum, the Jazz Festival will be held
October 18 - 22, 2017. For more information, visit http://www.sunvalleyjazz.com/
___________________________________________________
LINE OF DESCENT from Warren Miller
Friday, Oct 27, 2017 - 7:00pm
Pete Lane's Mountain Sports presents: Warren Miller's "Line of Descent"
For its 68th installment, Line of Descent, Warren Miller Entertainment follows athletes Tommy Moe, Kalen Thorien, Collin Collins, Sun Valley's Lexi duPont, Marcus Caston, Seth Wescott and more as they travel the globe, by land, air, and sea, exploring the ties that bind ski culture. Every fall, snow riders come together to cheer on the official kick off to winter. And this year is no different. Skiers are a family—one big tribe with roots spread deep in high mountain soil. Familial rites are passed down through generations. As the family grows, the traditions grow richer. From BC to France, Montana to Colorado, Norway, and New Zealand, new generations of skiers and riders are pushing their sport to new extremes and fusing their passions to chase winter by motorcycle, snowmobile, dogsled, splitboard or powsurfer. This year, Volkswagen presents Warren Miller's Line of Descent—deeper and fresher than ever. Find out more at warrenmiller.com.
Come early for a Pray for Snow party before the October 27th showing! Pete Lanes will be open to get you geared up for this winter, as well as hosting a raffle with some awesome prizes!
Sun Valley Opera House, 7:30pm. Tickets $16/advance, $18/day of the show.