Check out the Snow Report for Ski Season 2017-2018. And See Why Getting to Sun Valley is Now Easier Than Ever!
We now have seven non-stop cities to Sun Valley: DEN, LAX, ORD, PDX, SEA, SFO and SLC.
New for Winter 2017-2018: ORD aka Chi-Town.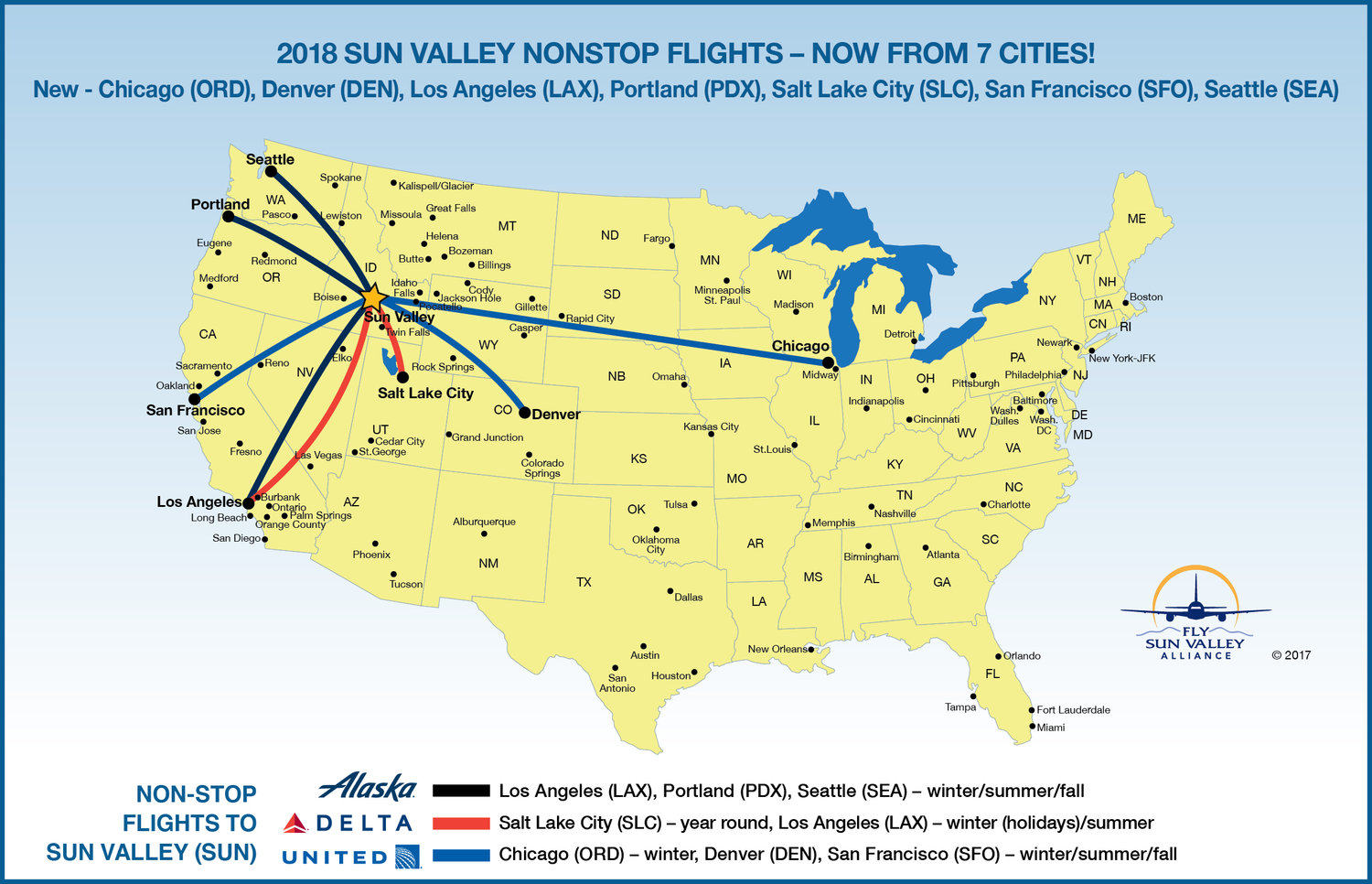 Air service access to Sun Valley just keeps getting better and better with the announcement this summer of a new nonstop flight from Chicago, starting December 23, 2017. The new United Airlines flight from Chicago's O'Hare International Airport (ORD) to Sun Valley (SUN) will operate weekly, on Saturdays, for the winter season, with a break in service during January and early February.
Fly Sun Valley Alliance, Sun Valley Resort and Friedman Memorial Airport worked in partnership to secure this new Chicago service, which will add a seventh nonstop flight to the Sun Valley market. In the past three years Fly Sun Valley Alliance has added a total of four new nonstop cities with service to SUN, including San Francisco, Denver, Portland, and now Chicago. Salt Lake, Seattle and Los Angeles also have nonstop flights to Hailey, located just 12 miles down the road from world-famous Sun Valley.
Fly Sun Valley Alliance Director Carol Waller said the addition of this weekly nonstop flight from Chicago is another positive step for air access to Sun Valley, particularly from one of the largest ski markets in the US. "Most other Rocky Mountain resorts have nonstop winter service from Chicago, so this new flight will help us be more competitive in attracting more of those destination ski visitors, while also providing new nonstop access for local travelers."
WHY BOOK A TRIP TO SUN VALLEY NOW?

According to OnTheSnow.Com, Sun Valley is expected to have snowfall this year at 115% of normal. For more on snowfall, click here.
It's all about SNOW and an Easy Direct Flight! Book your trip to Sun Valley today.
Below is the 2017-2018 winter schedule of flights into Sun Valley. For more on the airlines serving Sun Valley.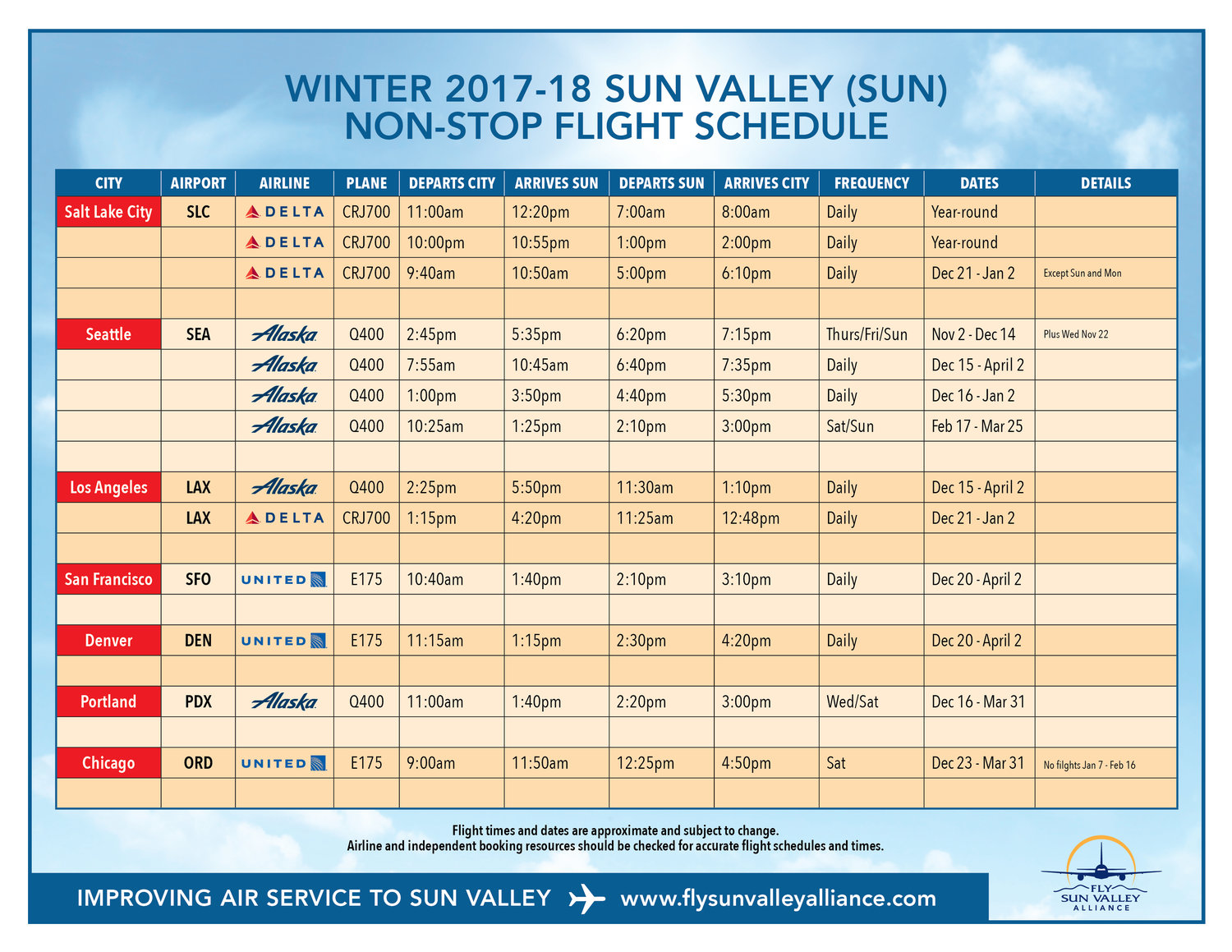 Repectfully Posted by Sheila Liermann
SunValleySheila@gmail.com | 208.481.0450