FOCUS ON EAST FORK: Real Estate Statistics
East Fork, half way between Ketchum and Hailey, Idaho, is a special place bordered to the west by the Big Wood River and to the east by the Pioneer Mountains. We've lived in East Fork for almost 30 years and we stay because we love the solitude, beauty and privacy. All this just ten minutes from downtown Hailey and Ketchum. Aren't we lucky?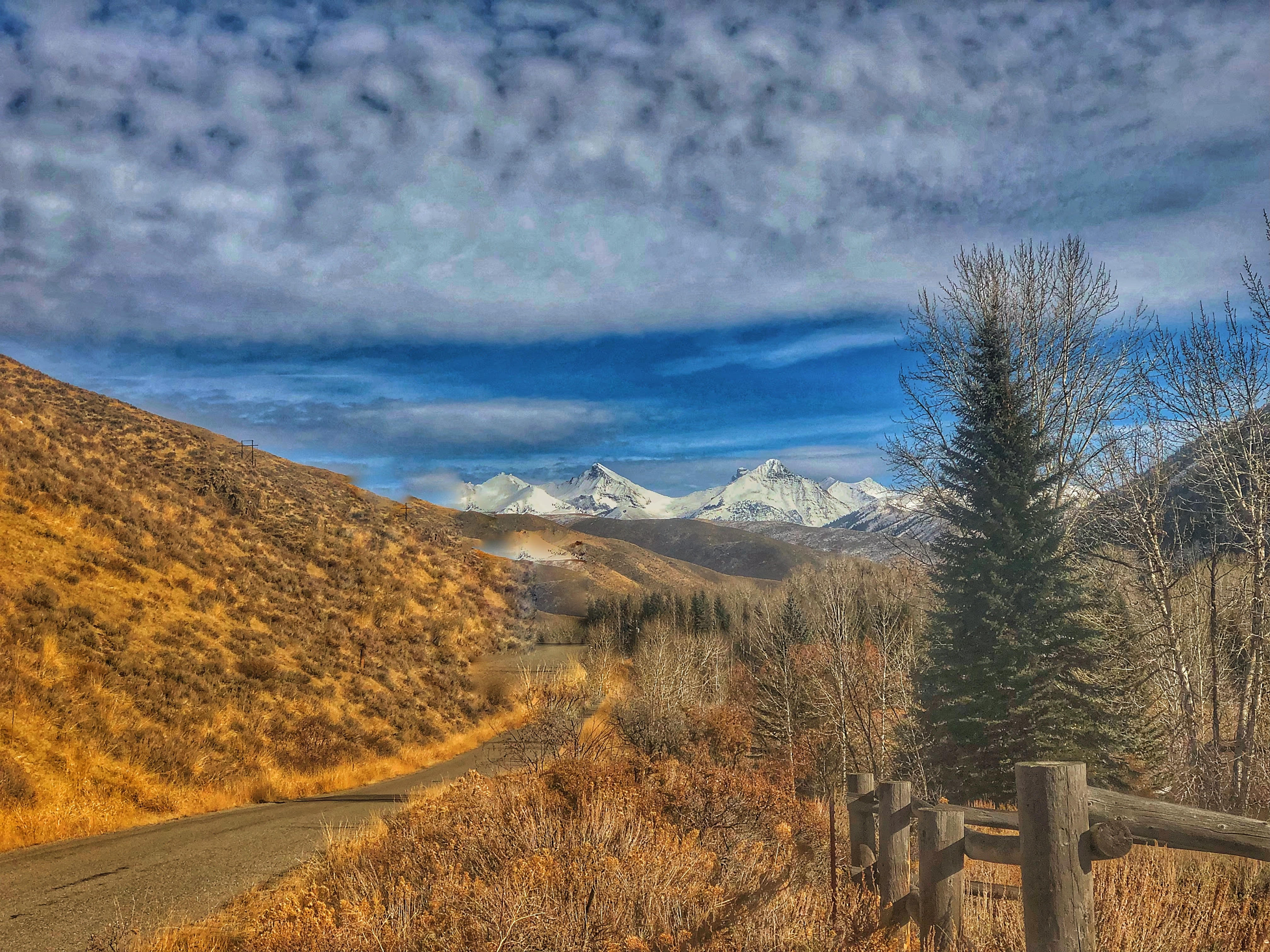 The Road Home
What's Happening with Real Estate in East Fork?
While the mid-valley has been slower to recover from the economic melt-down than the municipalities, it's fair to say that real estate in East Fork is bouncing back. Here's a few stand-out numbers:
Closed volume was strong in October at $11,497,000.
Median price-per-square-foot went from $253 in October 2016 to $296 this year, an increase of 17%.

The average sales price was up 33.7% for October 2016 over October 2015. The average sales price this October was $821,214, a dip of 7% over last year.

Pending sales are up 33.3%. This figure might change the price situation by year's end.
Like real estate across the county, inventory in East Fork is skinny. This is reflected in our Days on Market statistic, now at a low rate of 54 days, a huge decline of 81.1% over last year.
SHOW ME THE NUMBERS....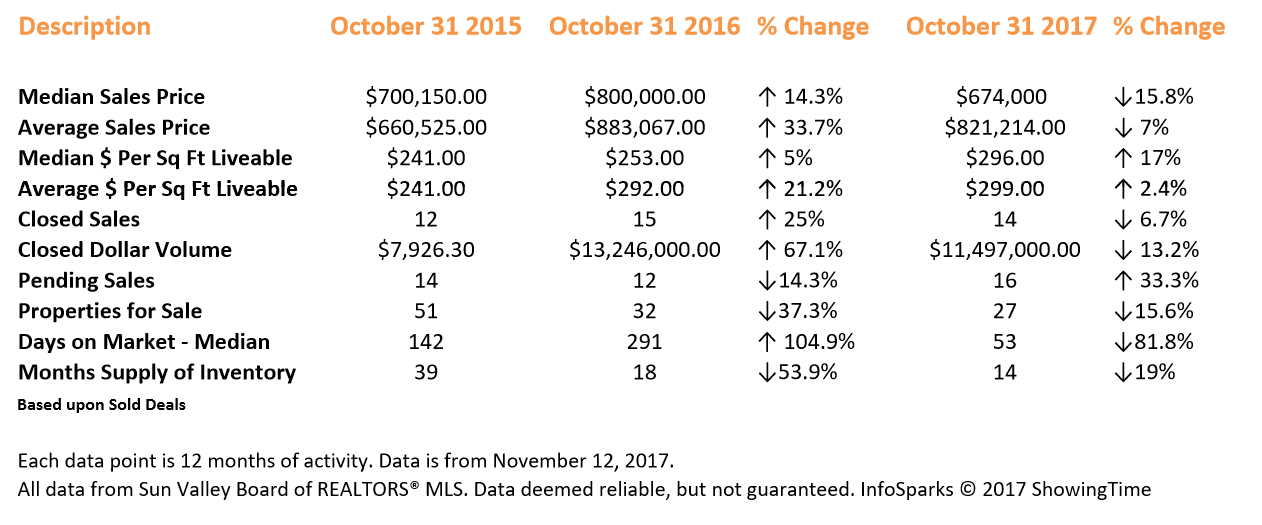 IF YOU WANT TO DIG DEEPER, CHECK OUT THESE CHARTS.
The charts are interactive - just hover with your mouse. I find the line graphs particularily interesting because they give a 10-year historial perspective of real estate in East Fork.
KEEP UP WITH THE EAST FORK MARKET.
Please check out the Market Trends tab on my website, SunValleySheila.com, and scroll to East Fork. These charts are updated monthly and are a great way to keep track of the market in an unobtrusive way.
SUBSCRIBE TO MY NEWSLETTER
For a overview of the entire Sun Valley real estate market, subscribe to my newsletter. Just email me at SunValleySheila@gmail.com and write SUBSCRIBE in the Subject Line. It's that easy.
Respectfully submitted,
Sheila Liermann, November 12, 2017