Central Idaho's Dark Sky Reserve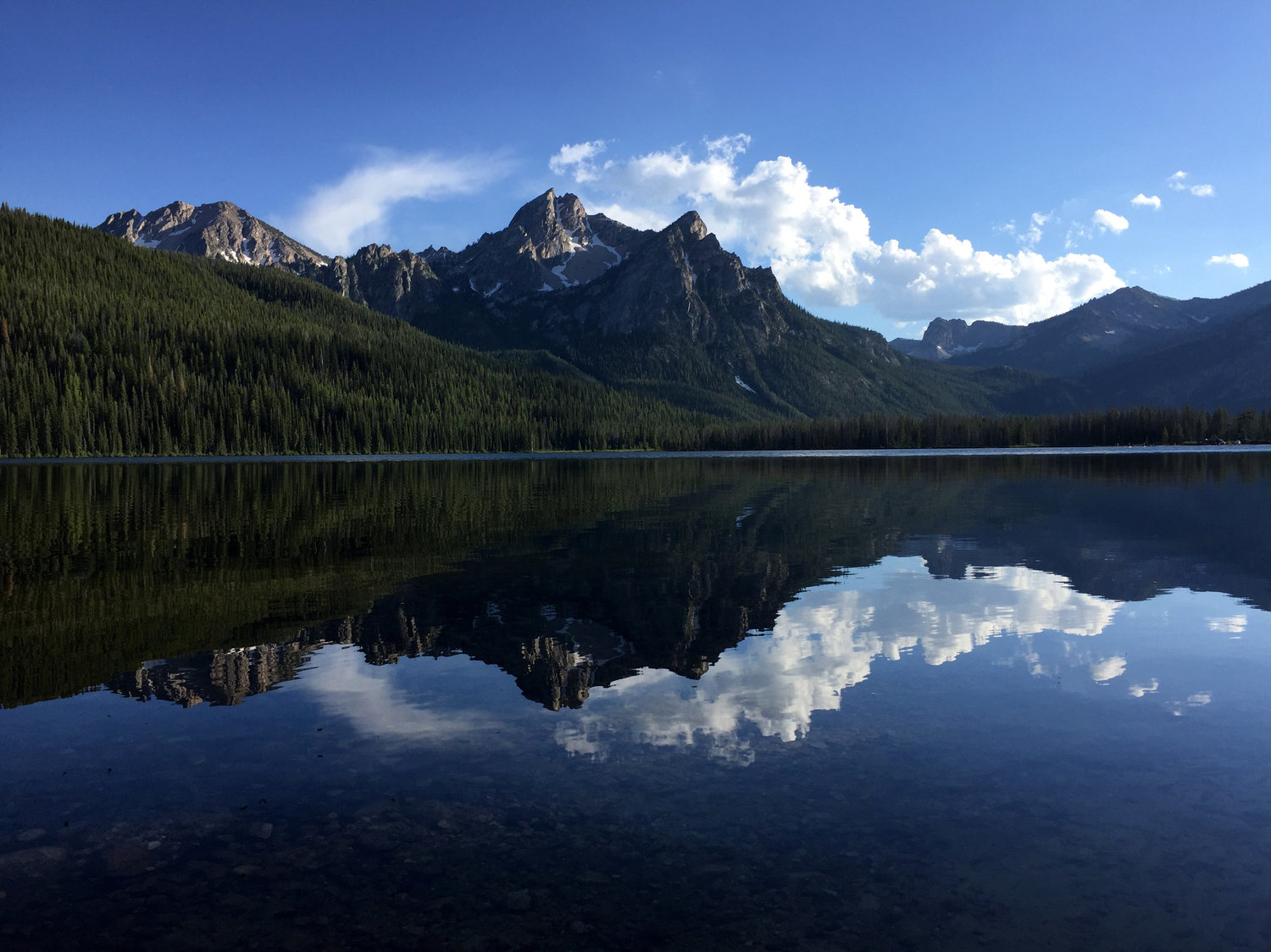 update: December 2017
A 1,400-square-mile swath of central Idaho has been included in a first-in-the-nation dark sky reserve. It includes Ketchum, Sun Valley, Stanley, the Sawtooth National Recreation Area and parts of Blaine, Custer, Elmore and Boise counties.
Here's how it happened.
Stanley Lake sits at an elevation of about 6,500 feet and the closest city, Stanley, has a population of just 69 people. Needless to say, Stanley Lake is isolated from a big population base and is surrounded by mountains. This combination makes the area one of the darkest regions left in the Lower 48 states.
The Sawtooth Valley's dark side is why the International Dark Sky Association (IDSA) is considering giving the area the designation of "Central Idaho Dark Sky Reserve."
A Dark Sky Reserve is an accreditation awarded to a locale by the IDSA acknowledging exceptional night sky brilliance and community commitment to minimizing artificial light pollution to protect this unique quality.
Ketchum is an International Dark Sky Community

The City of Ketchum has officially been designated as an International Dark Sky Community by the international organization, which is dedicated to reducing light pollution and preserving night skies.
Leaders in the cities of Ketchum and Sun Valley, the tiny mountain town of Stanley, other local and federal officials, and conservation groups have been working for several years to obtain the Dark Sky Reserve Designation for the 1,400 square miles area. A final decision by the association could come by the end of 2017.
Ketchum approved its first dark sky ordinance in 1999, requiring residents to install shields on exterior light fixtures to block light from going upward and mandating holiday lighting by businesses and residents be turned off at night. The cities of Sun Valley and Hailey also have dark sky ordinances on the books.
Ketchum's designation as a Dark Sky Community could help with the larger reserve status and even lift property values in the Sun Valley and Stanley areas by keeping the night sky visible.
Want to know the gritty details? Visit DarkSky.Org.