Sell your Home Fast. Stage your Home Sun Valley Style!
Yes, it is true that homes which are staged sell faster and you may even receive a higher offer as a result. According to MarketWatch.com... "staged homes sold in 22 days, compared with an average on-market time for 125 days for unstaged properties."
If you are planning to put your house on the market, one presumes you are hoping to sell your home as quickly as possible and you are hoping to get as close as possible to the asking price. Here are some solid tips to style, un-clutter and upgrade your home for a quick sale. The goal here is to make a potential buyer feel "at home" in your home.
CURB APPEAL
You only get one chance to make a great first impression, so I encourage you to boost your curb appeal. I know it sounds like a broken record, but curb appeal is really important. Many buyers do a drive-by first and if they don't like what they see, they may not call their real estate agent for a showing. Buyers decide on the spot if it's worth a look inside, so I encourage you to ramp up your curb appeal before putting your home on the market.
Here's a few things you can do to the exterior to make sure your home gets shown:
Mow your yard once a week and make sure your sprinkler system hits the entire yard so you don't have brown spots. A yard with unruly grass sends a message that the home hasn't been properly maintained.
Re-seed your yard in places that look tired, or even better, add fresh sod.
During the winter months, keep your walkways and decks and patios free from snow. If there is a lot of snow, a buyer could miss a paver patio that hasn't been shoveled which they may find very attractive during our beautiful summer months.
Power-wash the walkways and decks.
Wash the windows and remove the cobwebs from the corners.
Hang easy-to-read house numbers. If they can't find you, they can't look!
Repaint or touch-up the exterior. Especially get rid of any peeling paint.
Stain the porch, if needed. This is especially important if the front entry is off the porch.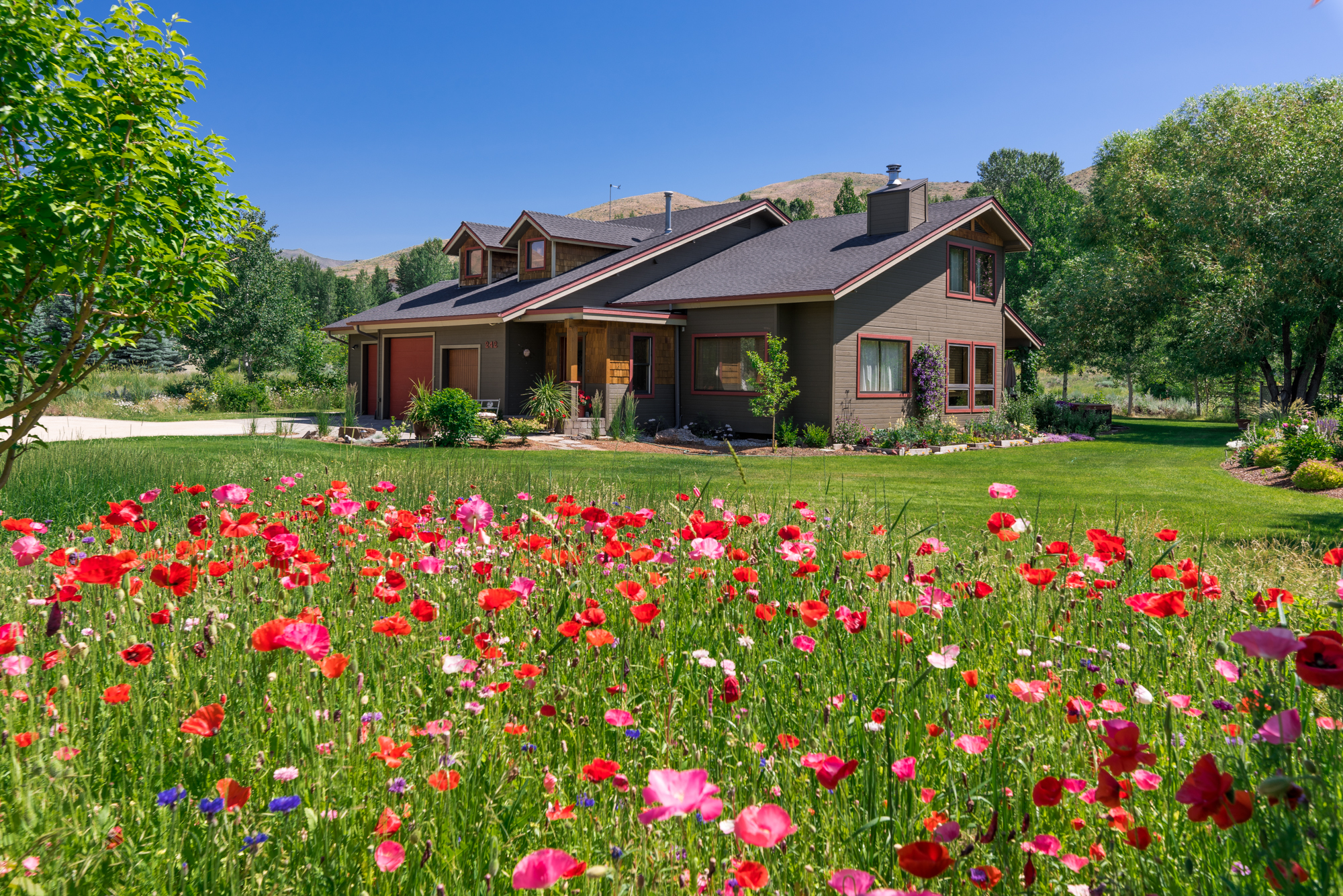 Plant blooming flowers. If you don't have flower gardens, consider placing flower pots at the entrance of the front door that send a "welcome home" message.
Keep your porch lights on in the evening in case a potential buyer does a drive by.
Illuminating the front walk with solar lights is a nice extra touch. While most buyers look during daylight hours, some stragglers may appreciate a lit walk-way when they leave.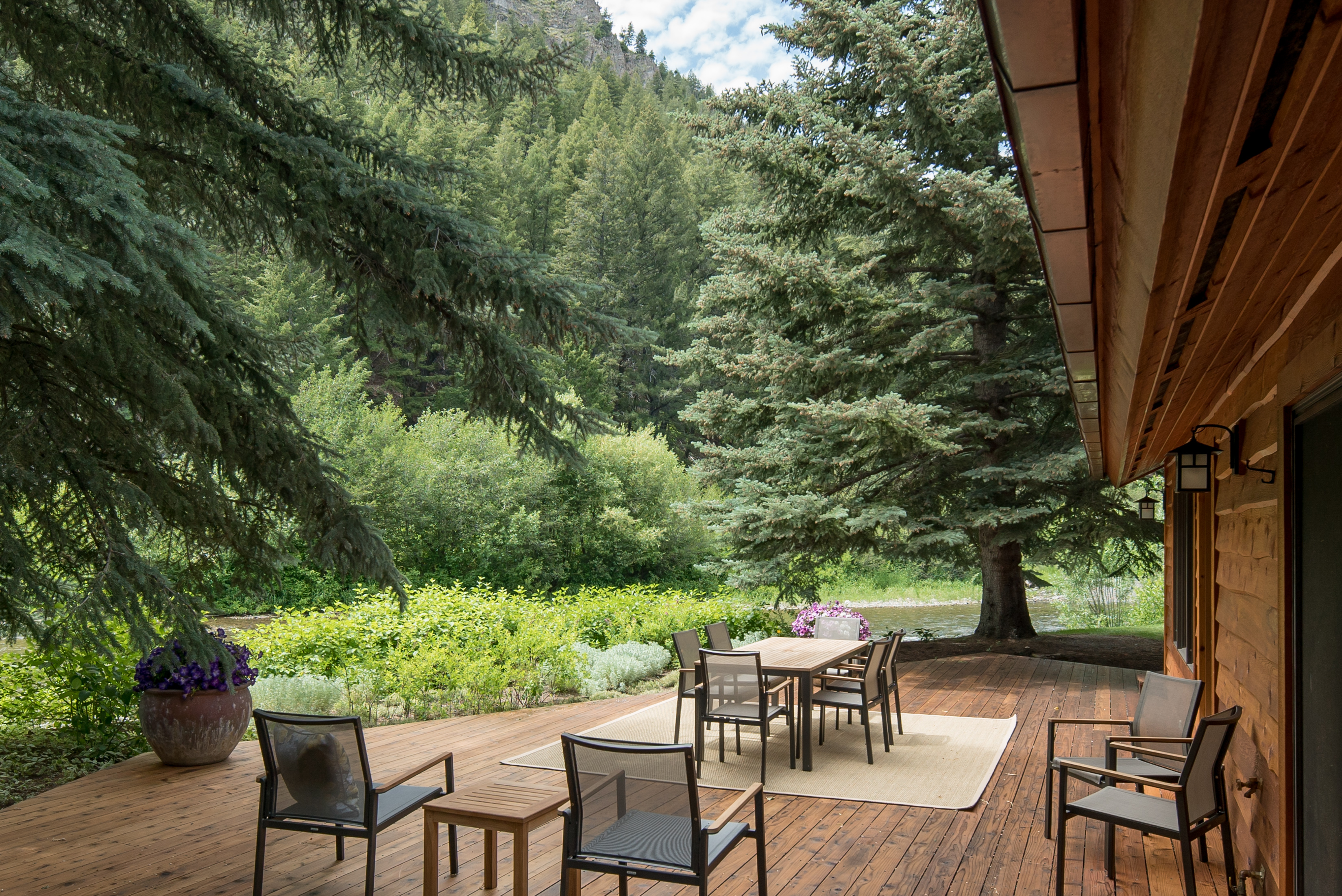 Stage the outdoors areas, too.

Even if your condo has only a teensy postage stamp–size deck, dress it up with a stylish café table and chairs, a cheerful tablecloth and even a little tray of dishes or a vase of flowers. When people look at this scene, they won't be thinking "small," they will be thinking, "What a sweet spot to have breakfast!"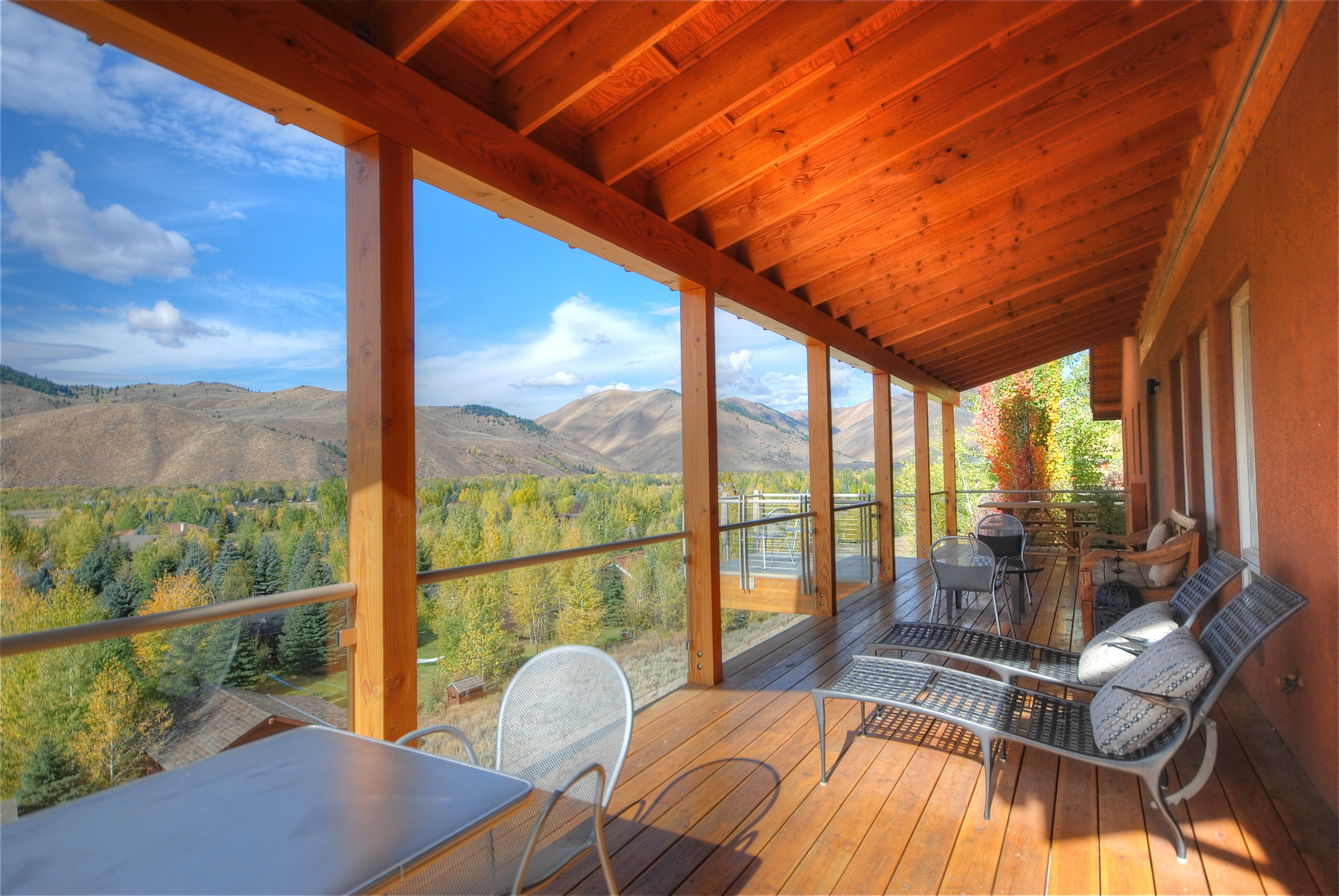 What should you do to make the interior of your home ultra-attractive to a Buyer?
Make sure your home is sparkling clean. a clean home tells a potential buyer that the house has been well maintained.
Sparkling clean means

shining floors and gleaming windows, plus clean counters and scrubbed grout. In other words, every surface should be clean, clean, clean. This is the easiest way to help your home put its best foot forward. You may want to hire a pro to help you with some of the really tough stuff, especially if you have a large house. And please don't skimp — this step is key! I can attest from experience that dirty houses don't command top dollar when a buyer makes an offer.

Take an objective look at your floors.

At the bare minimum, give all floors a thorough cleaning and steam clean the carpet. Consider re-finishing the wood floors if they are in poor shape. If you don't want to invest in refinishing floors, the strategic placement of area or accent rugs can go a long way. If the area rugs are hiding a significant problem with your floors (i.e. water damage from a broken pipe), you must still disclose the problem on the Seller's Property Disclosure. Our intent here is not to hide problems, but to make the house look its best!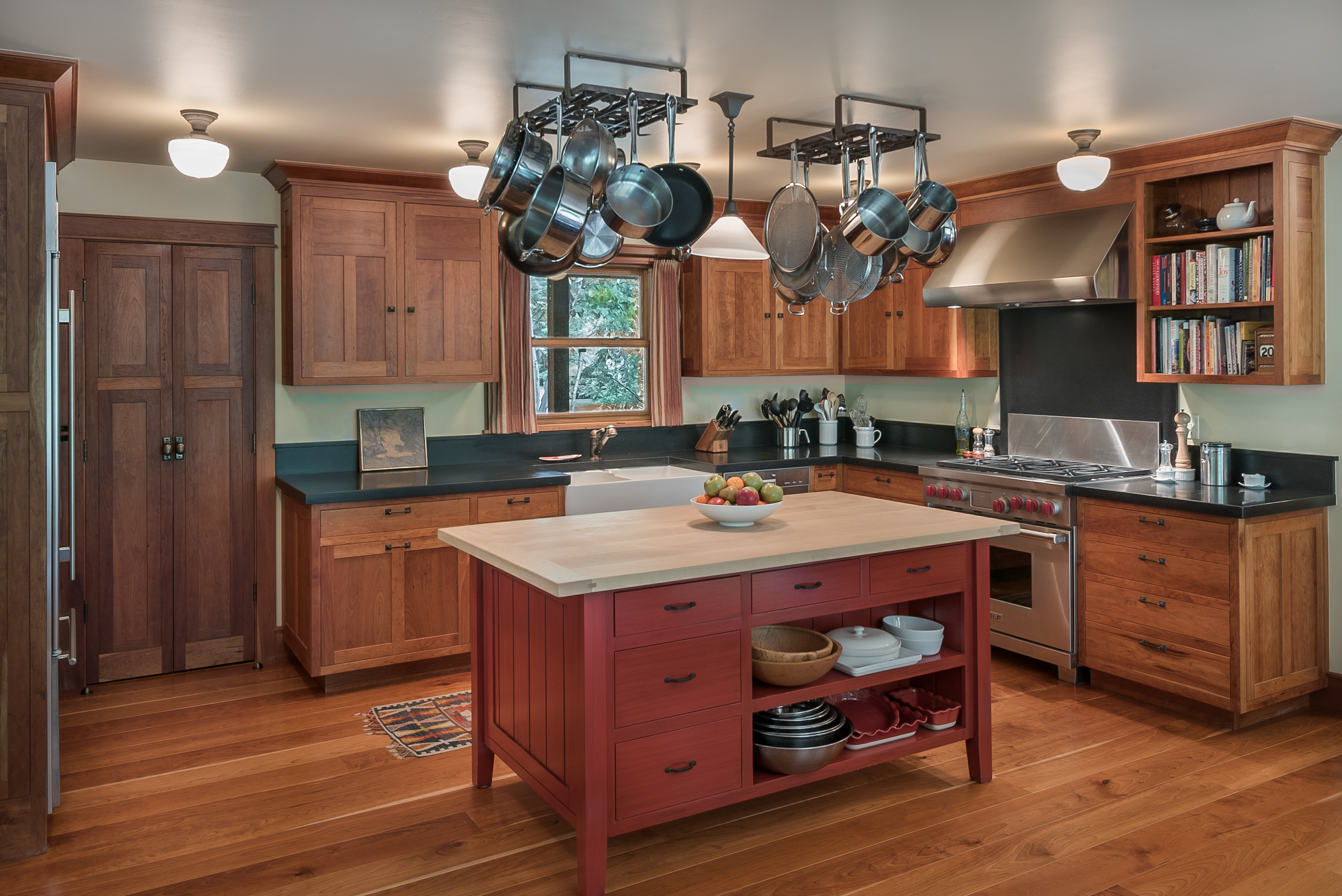 Clear away unnecessary clutter.

When selling your home, less is more, so if you are serious about staging your home, all clutter needs to go. I know it's not easy, and it may even require a storage unit or your nice friend's garage, but it is well worth the trouble. Clean and clear surfaces, floors, cupboards and closets equal more space in the eyes of potential buyers, so purge anything distracting, unnecessary or unsightly.

I know you have to live in your house while it's on the market – I've been there, too, and I know it's not easy.

And yes, I know I just asked you to get rid of all your clutter, but before you move everything to storage, take a look and determine if you need to put a few things back to make sure your home still has personality. Our goal is not to be dull … our goal is to be neat and tidy.

Take a look at your closets because open-house visitors and potential buyers will peek inside your closets. They aren't being snoopy — they want to make sure there is enough space for their wardrobe and collection of shoes. Closet space can be a make-it-or-break-it selling point for buyers, so show your closets off to their full advantage by getting rid of those clothes you haven't worn in three years and anything that is excess. Again, this is really important, so even if you need to store a few boxes elsewhere, it's worth it. Aim to have 20 to 30 percent open space in each closet to give the impression of spaciousness.
Less is More. Too much furniture is one of the biggest mistakes homeowners make. Consider arranging a few core pieces in your various spaces and see what a difference it makes.
Clean up toys.

Of course there will be families with children looking at your home, but that doesn't mean they want to see toys strewn everywhere. When people are house hunting, they are imagining a fresh start. Show them that in this house, it is possible to have a beautifully organized kid's room and they will be swayed.

Does every room have a purpose? Are you using those "extra" rooms wisely?

If you have been using a spare bedroom as a dumping ground for odd-and-ends, cast-off furniture and boxes of junk, it's time to clean up your act. Each room should have a clearly defined purpose, so think about what potential buyers might like to see here. An office? A guest room? Another kids' room? Whether you buy inexpensive furnishings or borrow furniture from friends, making a real room out of a junk room will have a big payoff. And don't forget, there are professional stagers in the Sun Valley area who will rent you furniture on a monthly basis. A mediocre home can be transformed with the right furniture and accessories and I do believe a perfectly staged home will have shorter "days on market."

Yes, Ketchum, Sun Valley, Hailey and Bellevue could all be called Dog Town USA, but beware of pet odors.

Really, this can be a big one! If you have pets, get all rugs steam cleaned and be extra vigilant about vacuuming and washing surfaces. Also be sure to keep any pet toys and doggie bones hidden when showings or open houses are scheduled.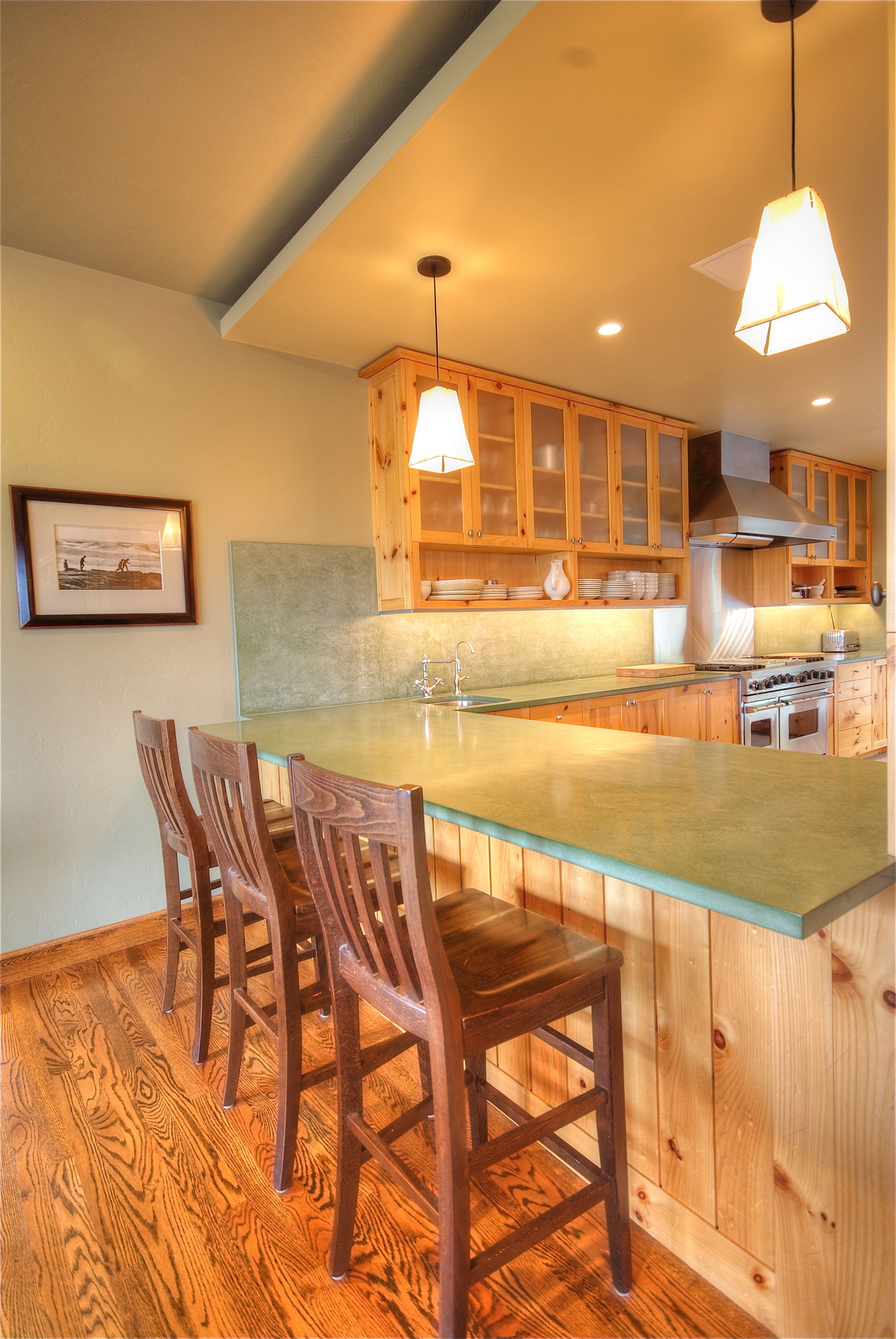 Lighting is one of the least expensive "staging" techniques available. The right light fixtures and lighting can make a small home appear larger or a dark home seem sunny and cheery. The wrong lighting can make your home feel dark, dreary, and just plain lonely. A buzz word in MLS listings is "great natural light," and lighting can create the illusion of good natural light. Installing bright and modern light fixtures not only highlights your home's best features, but the right style of fixtures can create a more current look that is both cheerful and fun. Correct lighting can create the ambiance of calm and tranquility, which might be attractive to a buyer with a hectic life. I think you get my point here—lighting is crucial for creating a welcoming atmosphere.
Potential buyers will probably want to customize the home they buy when they move in, but that's not a reason not to paint when before you put your house on the market – besides new light fixtures, fresh paint, clean floors, and clean carpet are some of the least expensive upgrades you can do to attract a buyer. You are out to showcase your home in its best light, right?
Diffuse buyer's objections by choosing

sophisticated, neutral paint colors.

Now is not the time to experiment with that "fun-looking" funky orange. But that doesn't mean you need to go all white, either. Rich mid-tone neutrals like mocha and "greige" create a sophisticated backdrop that makes everything look more pulled together.

Fresh paint sends a message that this home is "move-in ready."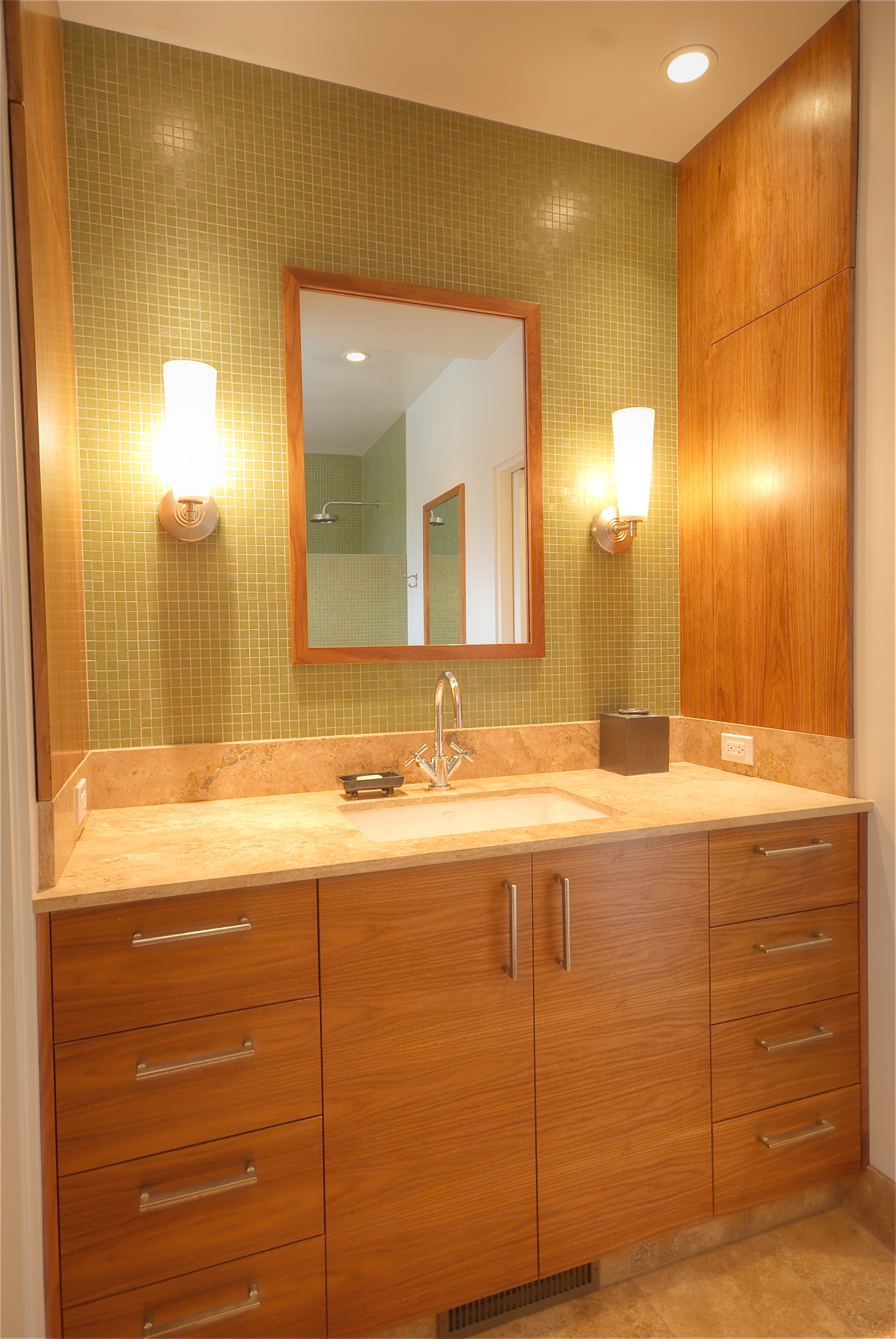 Highlight the existing good features of your home by tackling small tasks such as updating and installing new faucets, nozzles, mirrors and cabinet doorknobs. You'll be surprised how big an impression these small, relatively inexpensive updates will make.
And finally, we have a showing! You might consider putting out a vase of fresh-cut flowers or a basket of farmer's market produce. Perhaps a bowl of lemons?
A well staged home or condo also photographs well. As you probably know, 85% of buyers start their real estate search online and great photos grab the attention of those savy buyers. If you stage your property, I promise to hire a professional photographer to expose your beautiful property to the greatest number of buyers. We're in this together!
That's it! So, get busy staging your home and then give me a call to list it. You're the kind of seller I like to work with!
Respectfully submitted,
Sheila Liermann
208.481.0450
January 3, 2017