Idaho Athletes and the 2018 Winter Olympics

Sun Valley has always had a strong connection to the Olympics. Indeed, the very first American to win a gold medal in alpine skiing was Ketchum's own, Gretchen Fraser. According to the VisitSunValley.com website, thirty-nine Olympians call the Wood River Valley "home."
This year a plethora of athletes from Idaho are completing at the 2018 Winter Olympics in South Korea.
Chase Josey of Hailey, Idaho, will compete for a medal Tuesday in the men's snowboard halfpipe. The Hailey native nailed his second run in qualifying, securing his spot in the finals.
My husband and I haven't had television reception since 1990 and I usually don't regret it except during the Olympics and the Tour de France. If you want to watch Chase Josey on the big screen with a bunch of his fans from the Sun Valley area, the city of Ketchum will host a watch party tonight, Tuesday, Feb 13, 2018. Join me at the Town Square at 5 PM.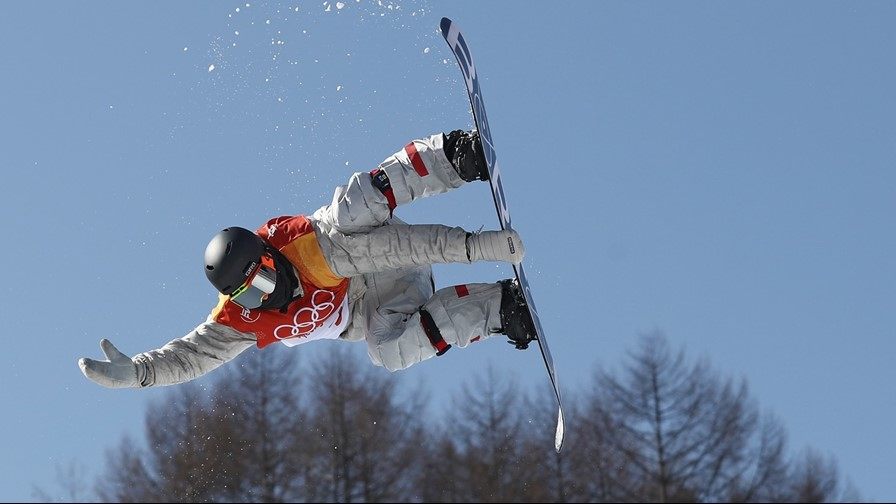 To read more about Idaho Athletes at the Olympics, check out the Idaho Statesman:

BY CHADD CRIPE
Idaho's strong connection to the Winter Olympics will continue this month in Korea with nine athletes with ties to our state competing for Team USA.

That group includes two snowboarders and a skier who were raised in Idaho, two cross country skiers who were born in the state but moved away as teenagers and four athletes who found their way here as adults — including former sprinters at Boise State and Idaho who will race together in the four-man bobsled.
The top medal hopeful is women's hockey star Hilary Knight, whose family has settled in Sun Valley. She already has two silver medals.
And Idaho has two up-and-comers in snowboarder Chase Josey and skier Breezy Johnson who will try to follow in the footsteps of Kaitlyn Farrington, the previously unheralded snowboarder from Bellevue who won gold in the women's halfpipe four years ago in Russia. Farrington retired in 2015 because of a degenerative spine condition but will be involved in this Olympics as part of NBC's broadcast team.
For the full story on Idaho athletes at the 2018 Winter Olympics, read the Idaho Statesman.