What's Happening in Sun Valley?
US Alpine Nationals start this week so the winter is starting to wind down. The closing of Baldy usually coincides with Easter, but Easter is early this year (April 1st) and the rumor is that Sun Valley will keep Baldy open for skiing until April 15th. We seem to be getting all of our winter snow during the month of March, so perhaps we will be skiing until April 15th.
It's almost time to say "So Long" to winter. But you won't be bored as the alpine and nordic season winds down. Here's what's happening in Sun Valley in the next couple of weeks. And if you like live music and live laughter, you'll be happy. And then check out the summer schedule for fun events in Sun Valley, Idaho.
Trevor Green Concert to Raise Funds for Ketch'em Alive
If you love going to the free Ketch'em Alive concerts in the summer at the Forest Service Park in downtown Ketchum, you don't want to miss the upcoming concert fundraiser this Friday night, March 22 at the Limelight Hotel, starting at 8 PM. Just ten bucks at the door.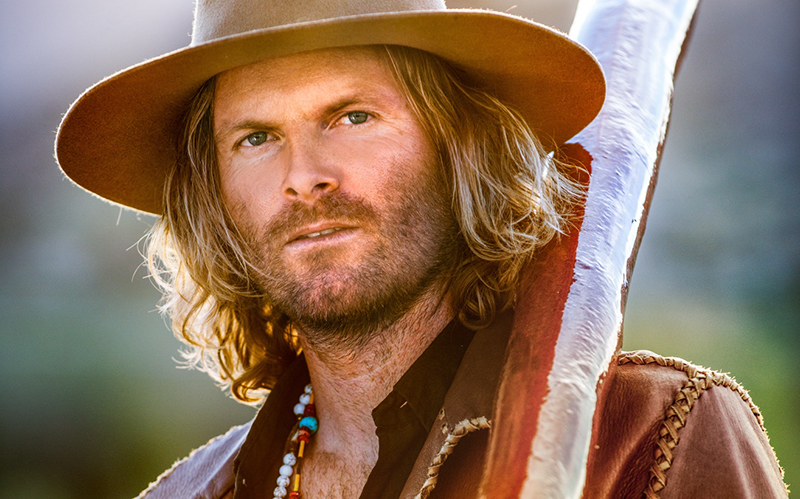 Trevor Green's world folk music expresses a connection to the ancestral lands and indigenous peoples, including the Native American and Australian aboriginals, said Will Caldwell, who organizes the Ketch'em Alive concerts.
"He combines his original song writing with the didgeridoo, guitar and foot stomp box for rhythm, resulting in a rich energetic sound that is uplifting and great for dancing," added Caldwell.
Green, who has recorded five albums, is currently touring the USA on a tour organized by Madison House. He recently moved with his family to the Wood River Valley.
MICKEY AND THE MOTORCARS

While Idaho's (Stanley to be precise) Mickey and the Motorcars now live in Austin, Texas, they haven't forgotten their roots and return to entice us with their Idaho-Texas brand of rock. They will be at the Warm Springs Lodge on Saturday, March 23, from 2:30 to 5:30. Yes, I bet you can dance in your ski boots!
THE SECOND CITY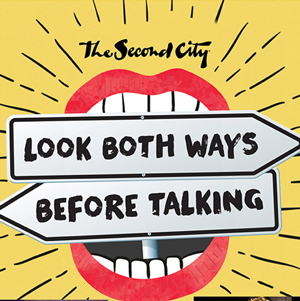 In response to popular demand, the Sun Valley Center for the Arts will be bringing back Chicago's legendary comedy theatre company, The Second City. They will be performing at the Sun Valley Opera House on two consecutive evenings, Saturday, March 24th at 8 PM and Sunday, March 25, at 7 PM.
From the Sun Valley Center's website: The Second City of Tour features the next generation of comic greats performing a diverse array of sketches and songs, as well as unexpected comic brilliance with off-the-cuff improvisation. From the battle of the sexes to the battles of the voting booth, The Second City provides a hilarious and insightful look at contemporary American culture. Click here to purchase tickets.
There is more après skiing left this winter. For live music, check out this schedule.
Fiddlers of Idaho State Championship
All Day, April 13 and 14, 2018
Watch the best fiddlers in the state compete during this foot-stomping, high energy musical weekend in Hailey! Featuring a special Entertainment Show on Friday night and competitions all day on Saturday at the Community Campus Performing Arts Theatre, 1050 Fox Acres Road in Hailey.
The Entertainment Show concert is Friday, April 13 from 7:00pm to 8:30pm. Theater doors open at 6:30 pm. Tickets are $12.00 Adults (18-64); $10.00 Seniors (65 and above); $7.00 Youth (7-17), six and under free. Tickets can be purchased at the door or from the Wood River Valley Chamber of Commerce/Hailey Visitor Center in Werthheimer Park. Proceeds go to support the competition on Saturday, April 14th. Watch the state's novice, intermediate and certified fiddlers, ages 5 to 95 compete in the contest, 9:00am – 8:00pm. There is no admission charge on Saturday.
Hopefully all this live music and comedy will get you through the "slack" season until we are hiking, biking, fishing and enjoying the Idaho landscape when it's green, instead of white.

LOOKING AHEAD
As much as I like winter, I've already marked my calendar for all the fun activities Sun Valley has to offer during the summer months.
Go to Visit Sun Valley for the details and dates for these great Sun Valley events:
The Wellness Festival

Hailey Days of the Old West Celebration

Ketchum Arts Festival

Sun Valley Wine Auction

Ballet Sun Valley

Sun Valley Writer's Conference

Sun Valley Tour de Force

Sun Valley Symphony

Sun Valley Forum

Ride Idaho

50th Annual Sun Valley Arts and Crafts Festival

Sawtooth Brewery's Oktoberfest

Trailing of the Sheep

Sun Valley Jazz Festival
And by the time you partake in all of these events, you'll have the month of November to rest up for Sun Valley's 2018-2019 Ski Season!
Respectfully Submitted,
Sheila Liermann | Sun Valley Real Estate Broker | 208.481.0450