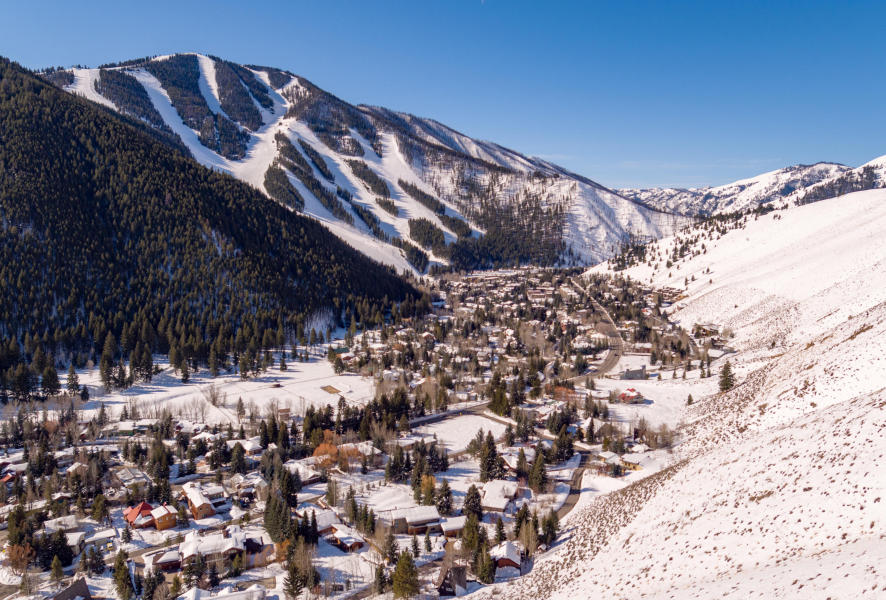 Featured Home: Sun Valley, Idaho
200 Sage Road in Warm Springs, Ketchum
Watching the U.S. Alpine National Championships last weekend reminded me of how much I liked living in Warm Springs those many eons ago.
Here's why Warm Springs is a solid neighborhood
Despite urban myth, there are areas of Warm Springs that get great really sun.
Plus the Warm Springs side of Baldy stays open for skiing longer than the rest of the mountain.
The National Forest and all that it offers isn't far from the Warm Springs ski lifts.
And of course, Warm Springs has the quintessential apres skiing at Apples Bar and Grill, where the famous, for instance skiing legend Glen Plake, hang out with the locals.
200 Sage Road in Warm Springs in Ketchum, Idaho

They can't call you a couch potato, can they? You're just waiting for the right moment to go skiing.
This week I had the pleasure of seeing a really special home in Warm Springs. Here's what I like about this 3-bedroom, 3-plus bathroom home at 200 Sage Road in the Warm Springs neighborhood of Ketchum, Idaho:
Many homes in Warm Springs might have a view of Baldy. And some might have a view of the Pioneer Mountains. But this special home has a view of both Baldy and the Pios.
There are not 2 or 3 decks, but 5 to soak up the Baldy view and glorious Sun Valley sun.
While the home has a lot of windows to soak up those expansive views and that Sun Valley sun, there is also a lot of wall space for art.
The home was built in 2000 and the contemporary design and style is timeless. Designed by Barovetto Architects of Ketchum, Idaho.
The home sits on a generous .97-acre parcel.
The open floor plan combines the living, dining and kitchen on the main level.
The top-floor master bedroom is private with just another spectacular view.
Perennial gardens surround the home.
Details include stained concrete with copper inlays.
The home is located just minutes to the Warm Springs ski lifts or downtown Ketchum.
The home sits against the mountain ensuring forever privacy. Your only intrusion is the occasional elk.
Offered at $1,950.000
If you need more details, please call Sheila Liermann at 208.481.0450.
Don't just take my word for it. Call Sheila Liermann for a private showing.
Keep scrolling for a list of all the current inventory in Warm Springs and for more photos of 200 Sage Road in Ketchum, Idaho.
And check back from time to time. I often features homes on my blog that strike my fancy and which I think represent good value.

Respectfully submitted,
Sheila Liermann | Sun Valley Real Estate Broker
208.481.0450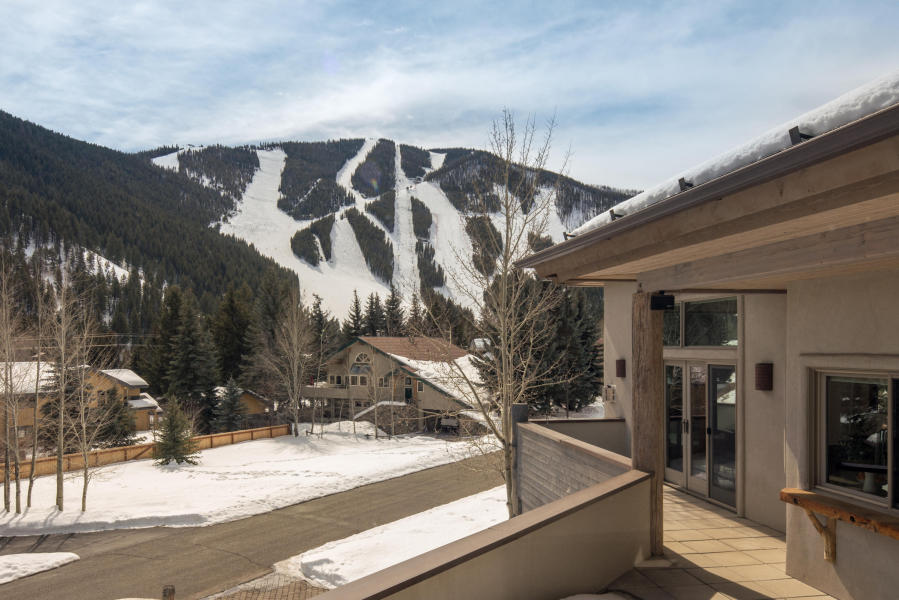 1 of 5 Decks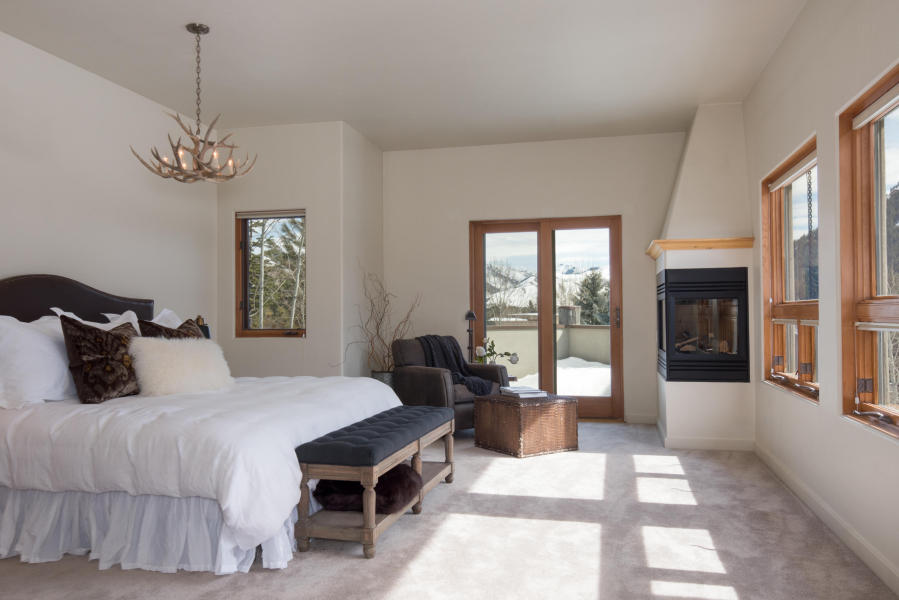 The Master Bedroom is Flooded with Natural Light. And Views!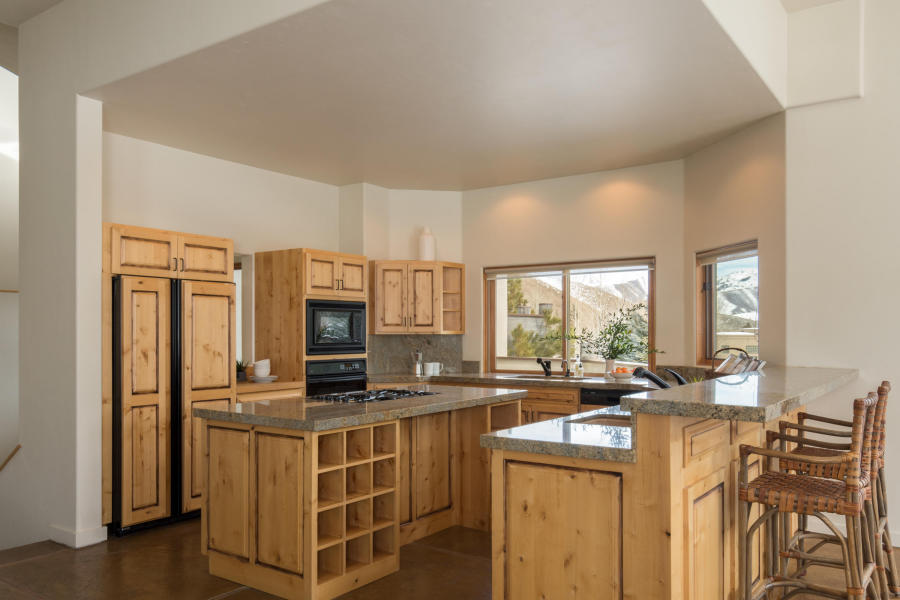 Gourmet Kitchen and Open Floor Plan.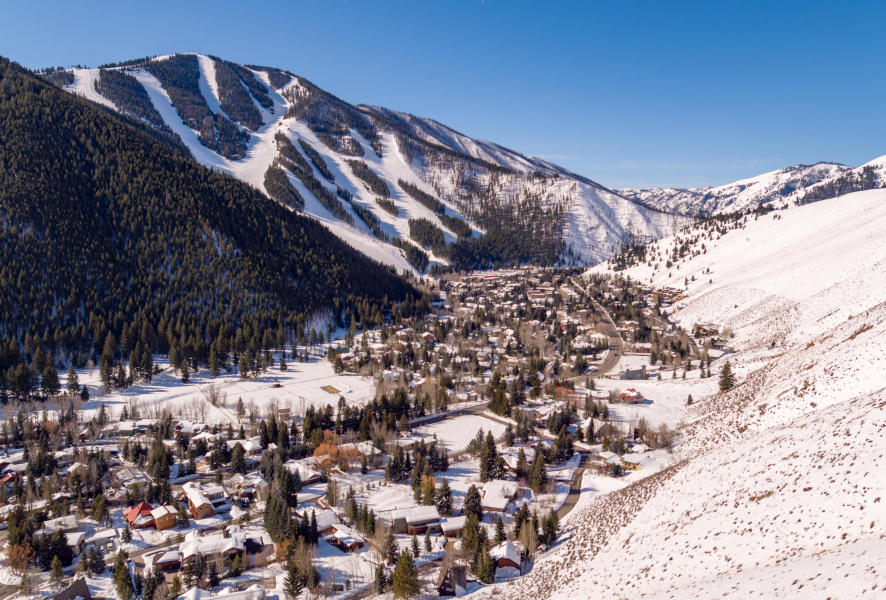 Beautiful Warm Springs Canyon.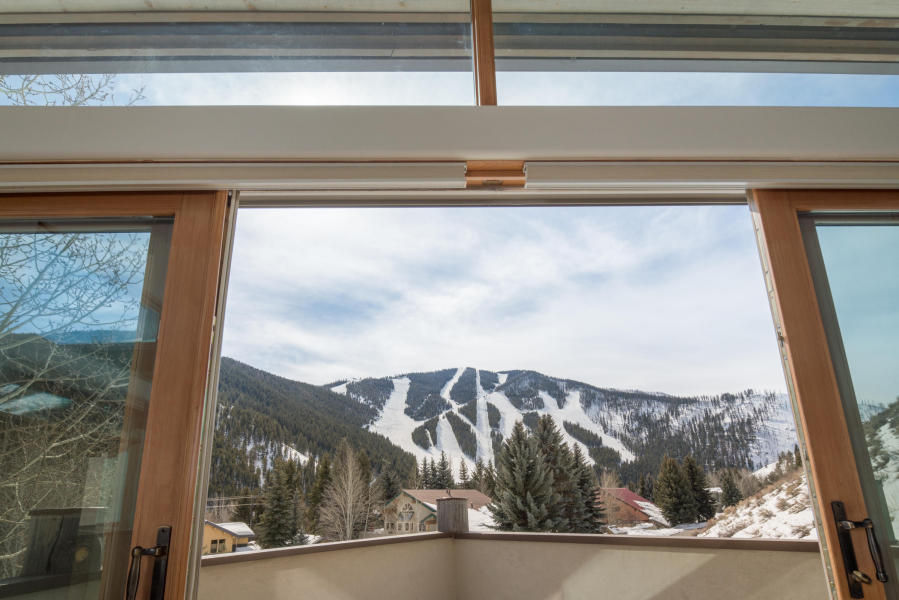 View of Baldy from the Living Room and 1 of 5 Decks.