5B Realtors for Veterans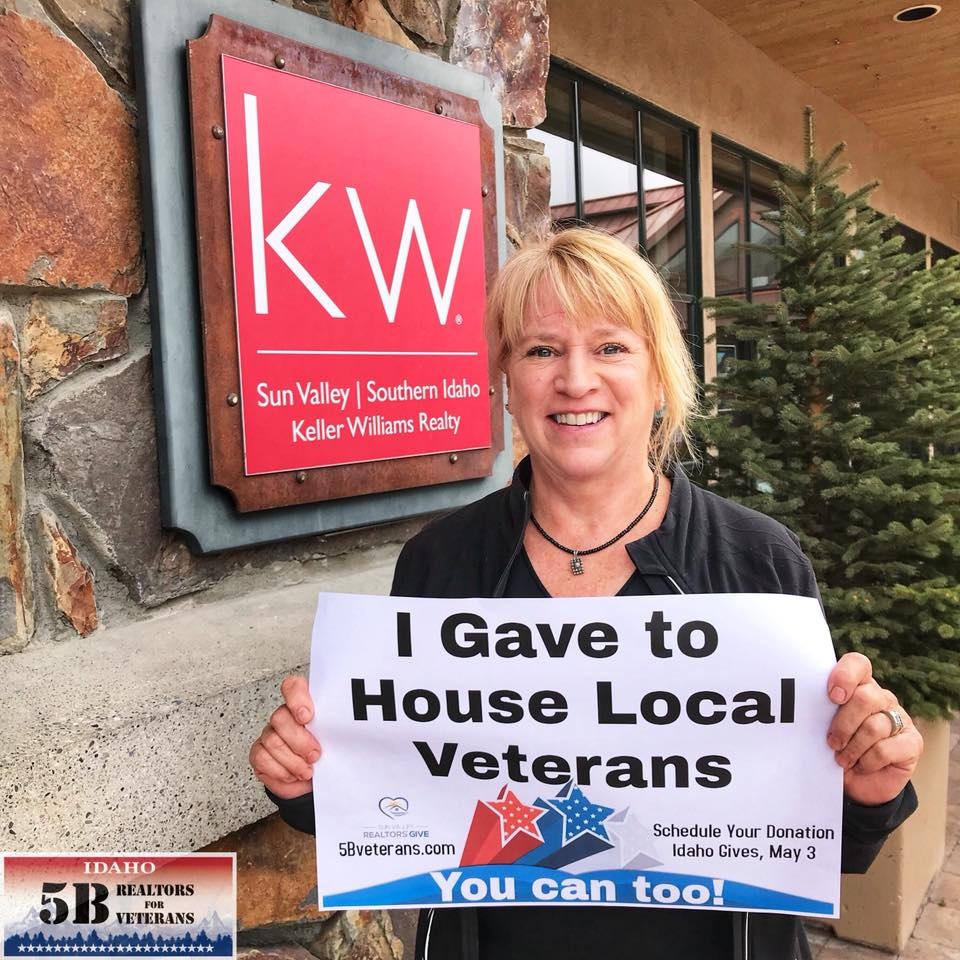 OUR GOAL AT 5B REALTORS FOR VETERANS IS TO MAKE SURE EVERY VETERAN LIVING IN THE SUN VALLEY AREA HAS A HOME. IT'S THAT SIMPLE.
Our one-time only fundraiser was yesterday, but you can still give to 5B REALTORS FOR VETERANS. I gave in honor of my dad who served during WWII. Do you have a veteran you want to honor? It's easy - the link to give is below.
Did you know that there are 1500 veterans livings in the Wood River Valley?

Did you know that our cost of housing is 150% higher than the national average?
Those two numbers demonstrate why it's so important to give.
And, the Sun Valley Board of Realtors is giving a matching grant to every donation up to $4000. This means your donation will double the impact in helping local veterans who need a home.
Asking you for money is the ONLY fundraiser for the 5B Realtors for Veterans program.
TO DONATE, PLEASE VISIT:
www.5BVeterans.com
Feel free to share our program information with your friends and
clients. You can share the website and video by email or social
media. We can all help those who have given so much to us!
Respectfully submitted,
Sheila Liermann
Sun Valley Real Estate Broker and Board Member of Sun Valley REALTORS Give