KELLER WILLIAMS SUN VALLEY Office Volunteered at The Senior Connection for Keller William's Annual RED Day
Renew. Energize. Donate.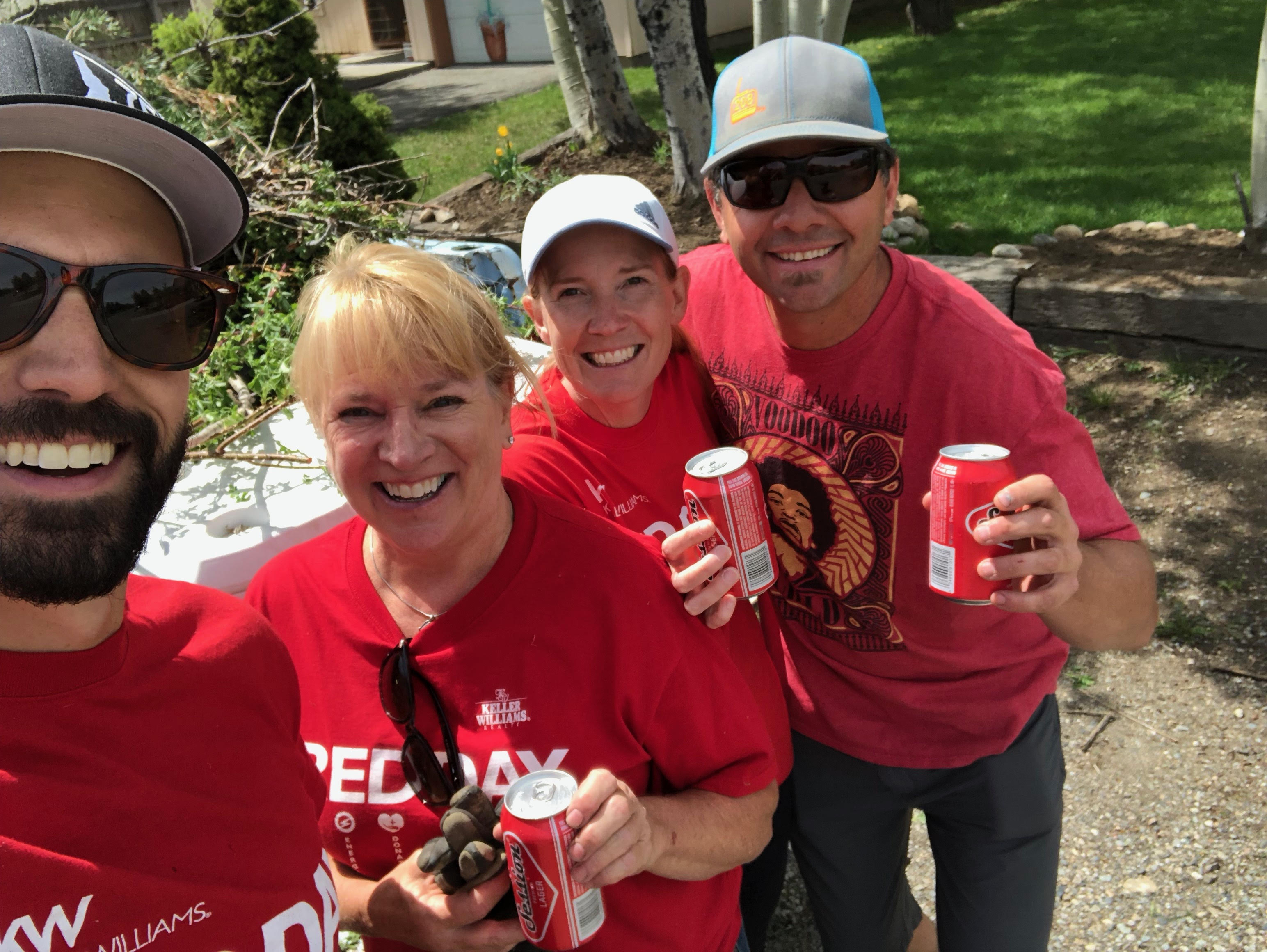 RED Day, which stands for Renew, Energize and Donate, is the Keller Williams annual day of service. Each year on the second Thursday of May, every Keller Williams office throughout the world and our 180,000 agents close the office to give back to our communities. RED Day is built on the belief that people can and should come together to achieve extraordinary things to help others and impact our community.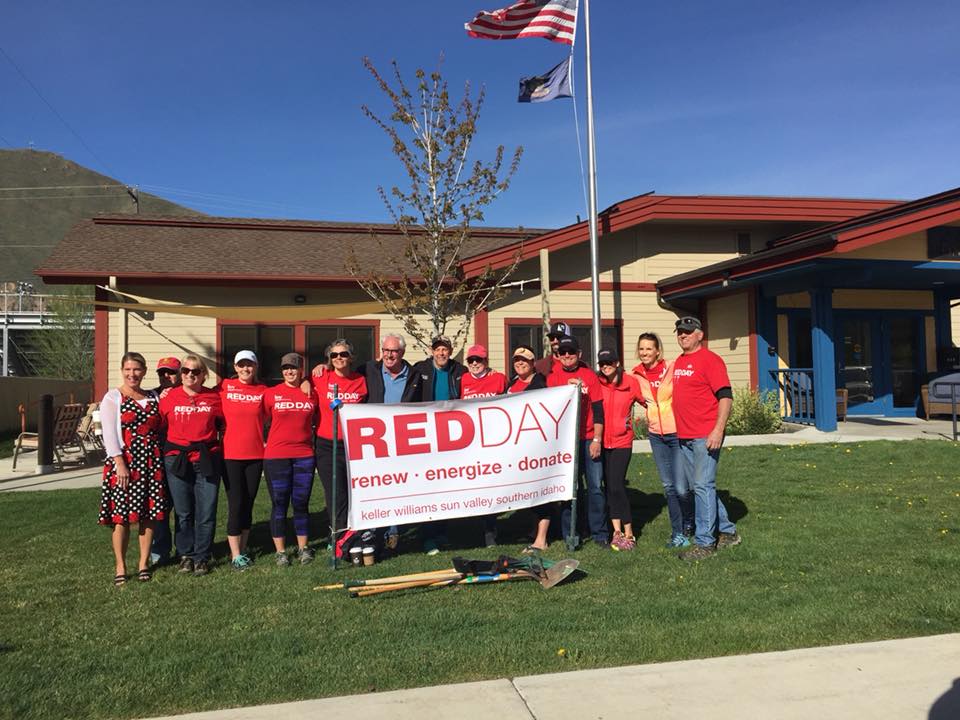 Because of her constant commitment to KW culture, RED Day is dedicated in honor of Keller Williams Realty's Vice Chairman of the Board, Mo Anderson. We celebrate Mo Anderson's birthday by spending the day serving organizations and causes in our communities. Keller Williams real estate associates choose to "Give Where They Live."
Since the first RED Day in 2009, Keller Williams real estate associates have given hundred of thousands of hours of community service through activities ranging from food and blood drives to rebuilding homes and schools for community members in need.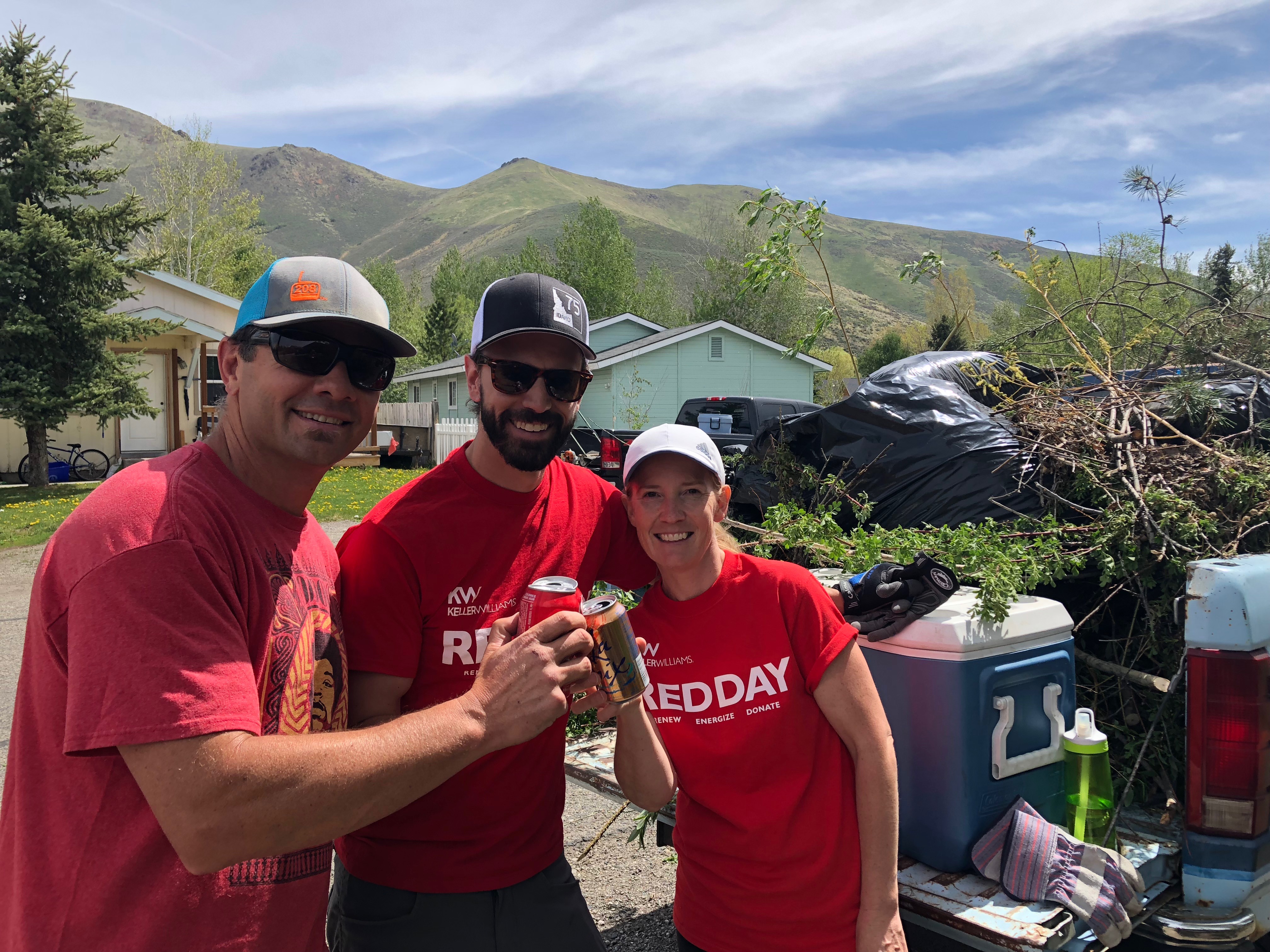 Keller Williams Sun Valley RED Day Project
As part of the Keller Williams RED Day effort, KW Sun Valley volunteered on May 10th at The Senior Connection in Hailey. We spent the day doing yard work at The Senior Connection and we cleared brush, dead trees, branches, lawn clippings, and leaves at the homes of five seniors in Hailey and Bellevue. We arrived to an overgrown and unattended yard and left the home with the kind of curb appeal that tickles every Realtor.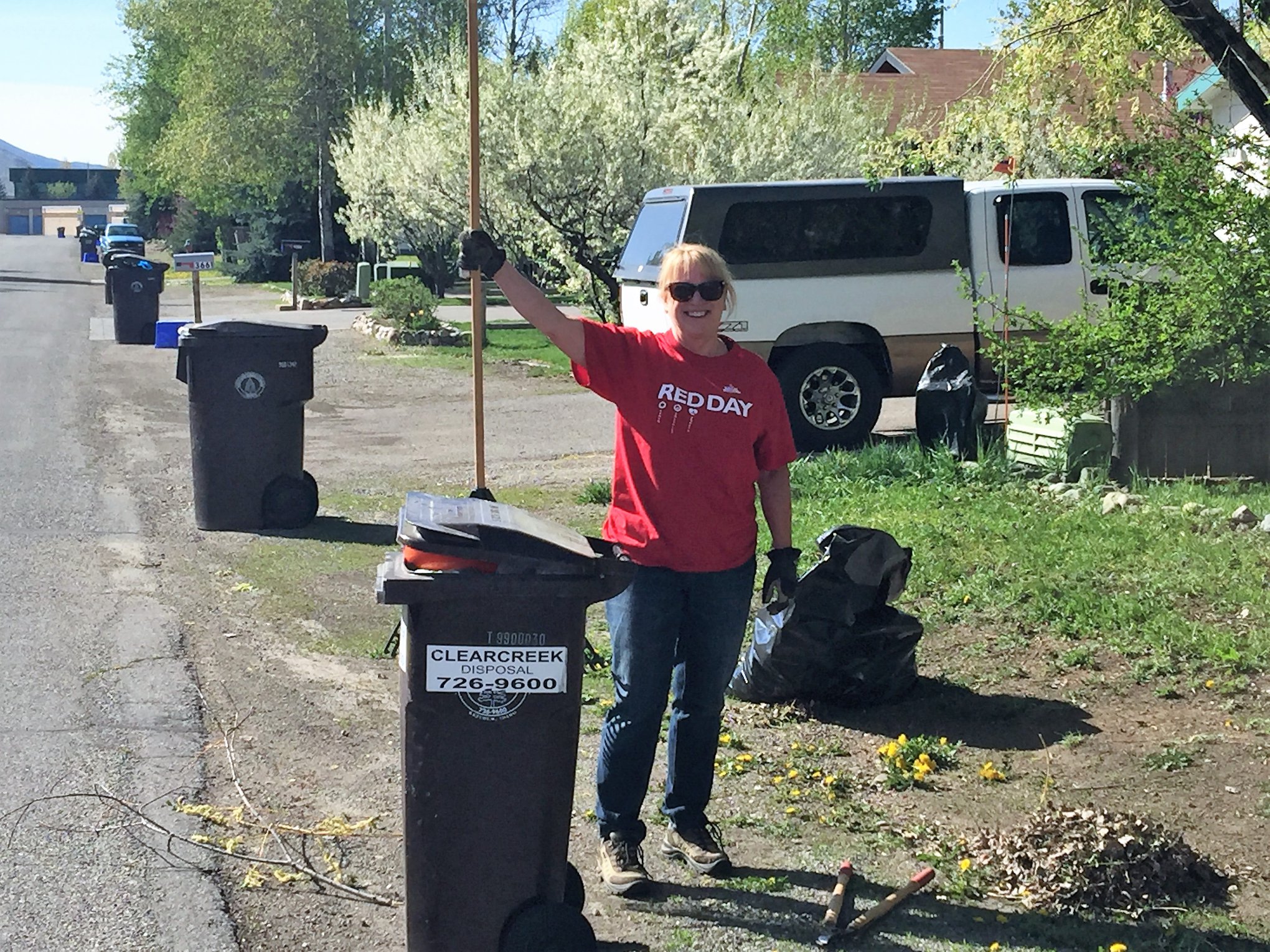 MORE ABOUT THE SENIOR CONNECTION
In 1971, the Senior Connection started services for seniors with a weekly lunch at the Miner's Club in Hailey, Idaho. By 1982, Tommy Farr (current member) learned that there were grant monies available for these services for nonprofits. Farr and his friends applied for the 501 (c) 3 status for a nonprofit, and it was granted in 1983. They also received $250,000 to construct the current Center at 721 3rd Avenue South in Hailey, Idaho. Later in 2012, a capital campaign was started to add the south dining room, fitness center, and movie theater. What started as a weekly luncheon has now grown into daily lunches, Monday through Friday, and nine additional senior programs and services.
For more information about The Senior Center, visit http://seniorconnectionidaho.org/
Keller Williams Sun Valley located at 680 Sun Valley Road in Ketchum, Idaho, is a full-service real estate firm with over 50 real estate sales associates.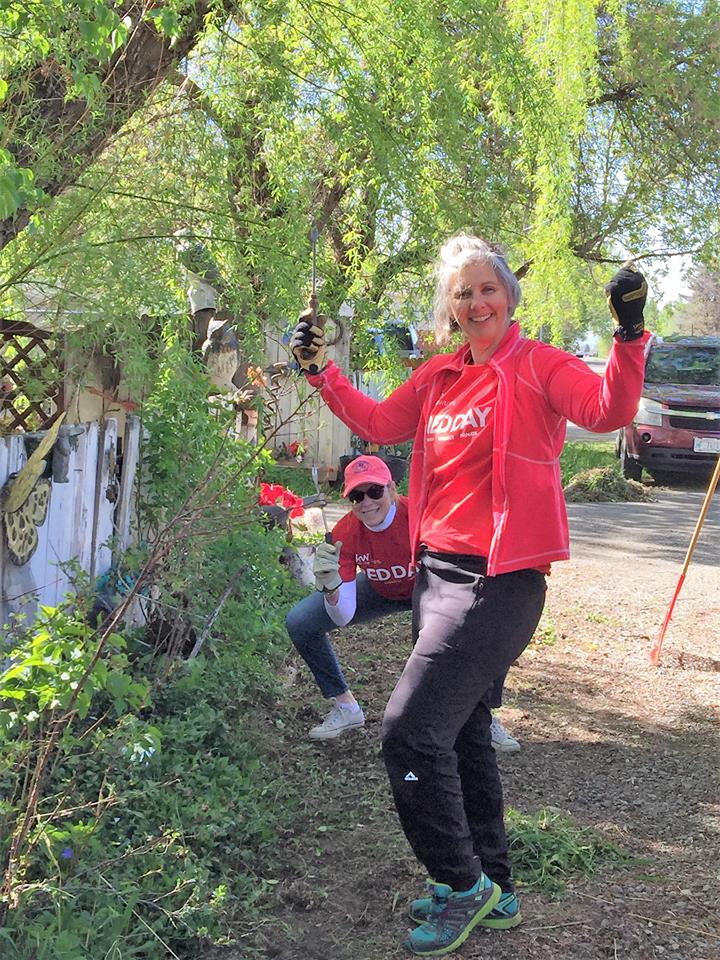 ABOUT KELLER WILLIAMS REALTY, INC.
Austin, Texas-based Keller Williams Realty, Inc., is the world's largest real estate franchise by agent count with more than 940 offices and 178,000 associates across the Americas, Europe, Africa and Asia. In 2017, Training magazine named KW the No.1 training organization across all industries worldwide, and in 2018, the company was inducted into their hall of fame.
Recently, Keller Williams became the market leader in the United States in agent count, sales volume, and units sold. By treating its associates as innovation and data-share partners, the franchise is redefining the real estate experience by developing technology tools that keep the agent at the center of the real estate transaction.

Since 1983, Keller Williams continues to cultivate an agent-centric, education-based, technology-driven culture that rewards agents as stakeholders. The company also provides specialized designations in luxury homes, commercial, and land properties. For more information, visit kw.com
Respectfully submitted,
Sheila Liermann | Investor and Associate Broker
Keller Williams Sun Valley Southern Idaho