Sheila's Sun Valley's Fourth of July BBQ Ribs
For me the Fourth of July is a celebration of our American constitution, freedom, those who fight for our freedom, and of course, barbecue.
I once read a book that said a person needs some basic skills in life like knowing how to back up a trailer and perfecting one or two go-to recipes. I'm still really lousy at backing up a trailer, but I do now have one great Caesar salad dressing, and finally I think I have mastered barbecued baby-back ribs.
I've tried every recipe (southern, Hawaiian and otherwise) for baby-back ribs. I've simmered them in dark beer for two hours; I've baked them in water and apple cider vinegar; and I've slowed-cooked them over coals. But this is the best, and easiest, recipe so far.
These barbecue ribs are best served after the Hailey Fourth of July parade with a cold beer or really cold wine. And if you don't have time to make potato salad, just run over to Atkinsons' Market, buy their home-made potato salad, and doctor it up with some extra hard boiled eggs and chopped celery for crunch. Idaho corn on the cob rounds out the meal.
My favorite brand of baby-back pork ribs is Fall's Brand Salmon Creek Farms Natural Pork Ribs. Fall's Brand comes from our neighbors to the south in Twin Falls, Idaho. Their ribs are all natural and aren't pumped with antibiotics. These ribs might be on the small and lean side, but they are packed with flavor.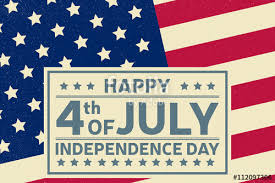 Sheila's Idaho BBQ Baby-Back Ribs
Line a roasting pan with foil to make the clean-up easier.
Preheat oven to 300 degrees.
Pour ½ cup water in the roasting pan.
Lay four pounds of back-back pork ribs meat side up in a single layer in the roasting pan.
Pour ¾ cup apple cider vinegar over the ribs and sprinkle generously (and according to what your taste buds like) with:

Paprika
Onion Powder
Garlic Powder
White Pepper
Dry Mustard
Worcestershire Sauce
Salt

Cover with tin foil and bake at 300 degrees for 1 ½ to 2 hours. Test at 1 ½ hours. You want them to fall off the bone, but not turn to mush.

Meanwhile, prepare the SAUCE by combining:
1 cup fruit preserves. I like plum, raspberries, or cherry, but use whatever strikes your fancy.
¾ cup apple cider vinegar
Several dashes of sesame oil
Dash of lemon juice
As much Siracha as you can stand. You can tone down the heat by using Sweet Chile Sauce instead.
Recipe continued….
Slather the ribs with sauce and continue cooking (with the foil covering the roasting pan) for another half hour.
Remove foil and slather more sauce over the ribs and cook uncovered for another 15-30 minutes. Check on the ribs at about 10 minutes because at this point the sugar in the sauce can burn and turn into a big ole mess.
Heat gas barbecue to high and then turn down to medium. Slather ribs with more sauce and brown meat side up until heated through, just about 10 or 15 minutes.
Serve and Celebrate!
Respectfully submitted,
Sheila Liermann | Sun Valley Real Estate Broker