Featured Listing at 417 North First Avenue in Hailey, Idaho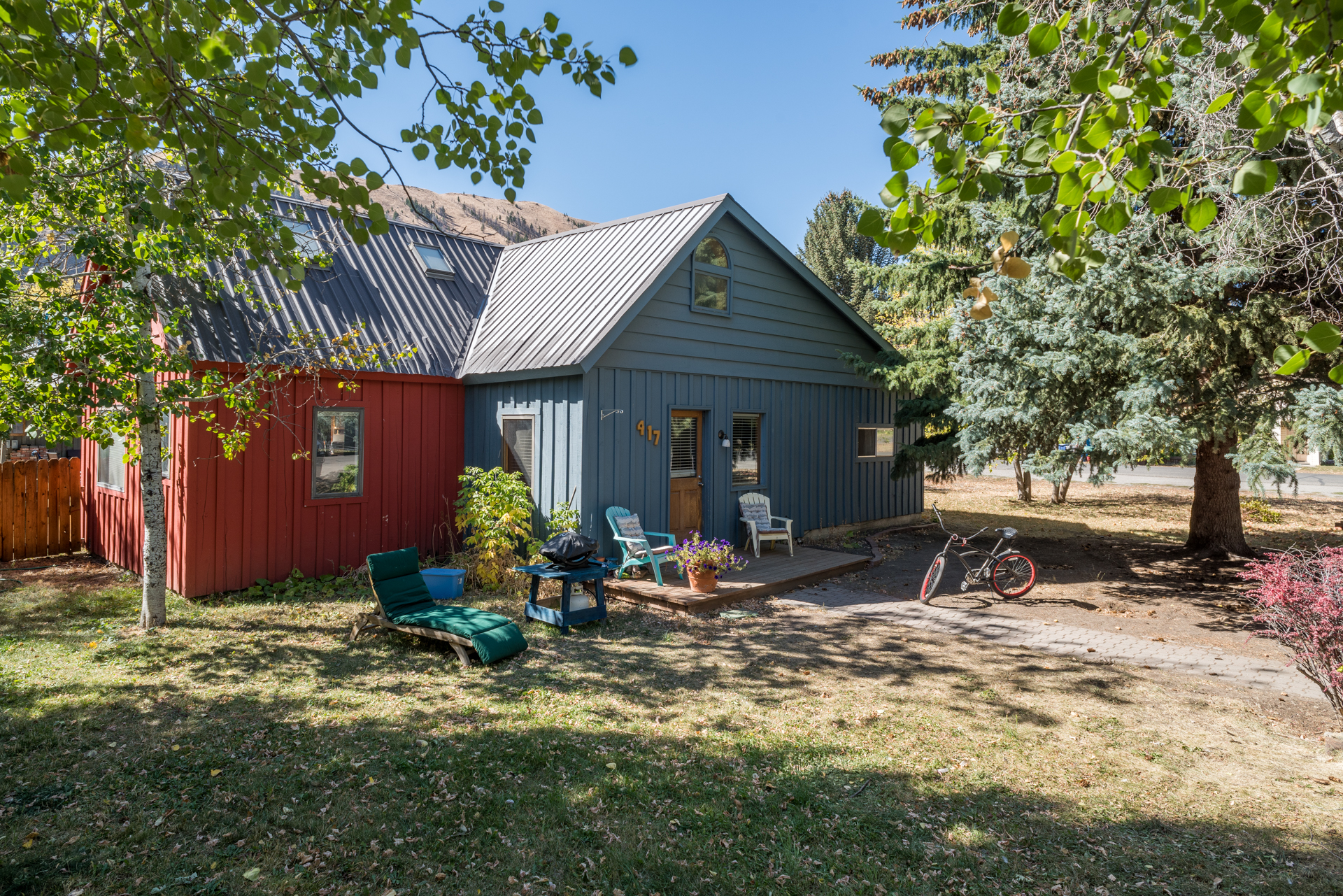 Are you an investor looking for prime rental property or a first-time home buyer in Hailey, Idaho? This is the property for you!
Located in the "Restaurant District," this large, sunny, corner lot in Old Hailey features two apartments and a non-conforming garage studio apartment.
The main house is 2176 square feet and is currently divided into two apartments; the front apartment on First Avenue is three bedrooms with one bathroom; the rear apartment on the courtyard is one bedroom and one bathroom with two attic alcoves. Both units are rented through September 2019.
The garage space is 1296 square feet and has been converted into a shop/storage area plus a non-conforming studio apartment which includes a kitchen. The bathroom, washer/dryer hookups and sauna for the garage studio are in the shop.

What do I mean by non-conforming? The City of Hailey zoning code allows two units on this property, but not three. The fix is easy - pull out the stove in the garage studio apartment and call it a Man Cave or She Shed. Of course, you'll want to do your due diligence on what the zoning code allows in this location.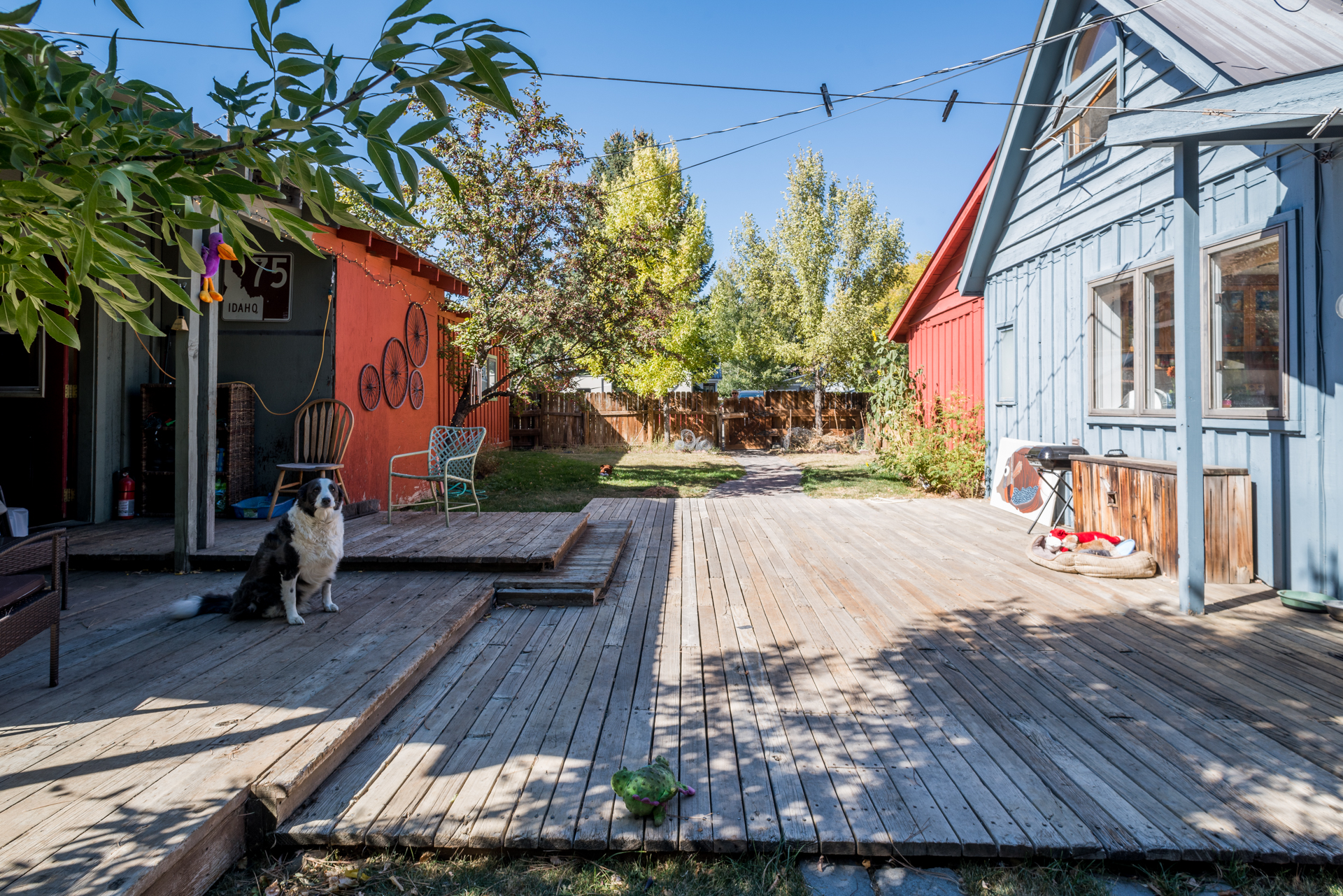 Here's what I like about this featured listing in Hailey, Idaho:
You can ditch the car and ride your bike to all the great amenities Hailey has to offer.
The large, private courtyard one block off Main Street faces Carbonate Ridge and is perfect for summer gatherings and barbecues.
As I mentioned above, only two living spaces are allowed on this lot and there are options to convert it back to a conforming property. Here's two:
You could convert the 2 apartments back into a single-family home and convert the garage studio apartment back into a shop and/or garage.
You could convert the 2 apartments back into a single-family home and rent the garage studio apartment.
Hailey is just 13 miles from world-famous Sun Valley, Idaho. Are you ready for ski season?
Priced at $350,000, this property truly makes sense as an investment property, first home, or second home.

Are you looking for the potential of an equity upside?
These three apartments have been rented for several years, but with a little sweat equity you could increase the value of this perfectly located property. Paint and carpet are not expensive and would go a long way in improving the apartments and increasing the rental income potential. If you are more ambitious you could make this into a first-rate home. After all, this prime location in Old Hailey warrants a remodel.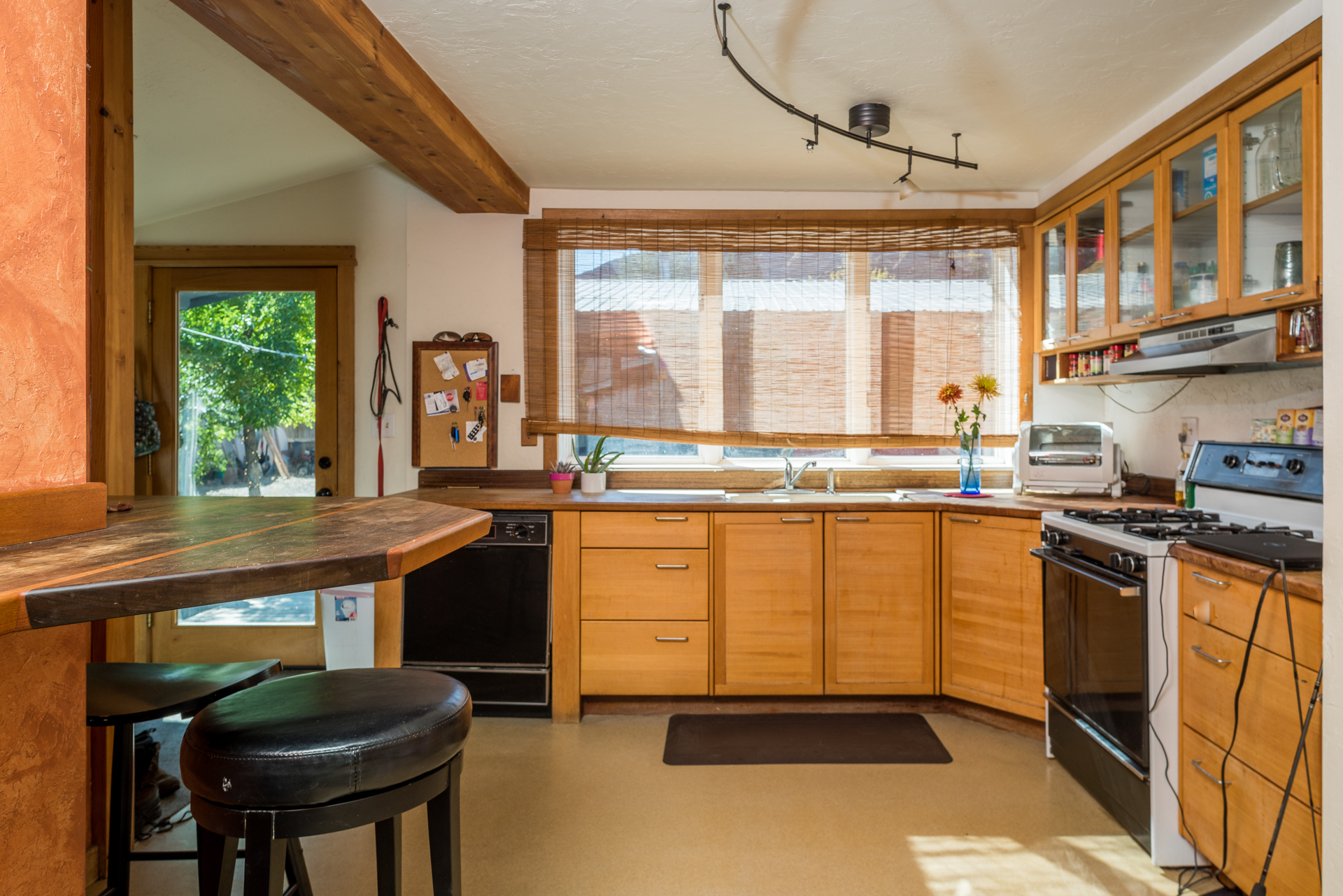 The Hailey Restaurant District
This featured listing at 417 North First Avenue in Hailey is located just to the east of Zou 75, an upscale restaurant serving great Asian fusion sushi and seafood.
The Power House is kitty-corner from this featured listing and is one of our favorites. The Power House is both a local's bike shop and a restaurant featuring gourmet pub grub.
A few blocks away on Hailey's Main Street is Dang's Thai Cuisine and Sushi. Watch the video below to appreciate the heart and soul Dang puts into his signatures dishes. And Dang is just another reason why Hailey is such a great place to live.
Move over, Ketchum. Hailey has great restaurants, too.
There are other great restaurants in Hailey a little further flung from my featured listing at First Avenue. Check out CKs Real Food, which is still within walking distance. We've never had a bad meal at CKs and there is a reason they have a "certificate of excellence" on Trip Advisor. Warning: You could become addicted to their blue cheese dressing. I order it from the CK's Pantry and I have to resist eating and entire bunch of celery slathered with that dressing. It's just too good!
Do you need a money to buy this home and remodel it?
Movement Mortgage in Sun Valley, Idaho, is making "renovation loans" so you can buy a home and have money left over to remodel. Call Lindsay Zondag at Movement Mortgage to find out more. Lindsay's cell is: 208.720.3541.
And call me, Sheila Liermann, for a private tour of this featured property.
Respectfully submitted,
Sheila Liermann | Sun Valley Real Estate Broker