Sun Valley's Non-Profit World
PLUS
So Long Globus Restaurant, Hello Sun Valley Culinary Institute
The Sun Valley non-profit world is riding on the coat strings of a strong economy. For instance, the Animal Shelter of the Wood River Valley, now know as Mountain Humane, will open the doors of its 18 million dollar facility in Croy Canyon in December with the hopes of that one day Idaho will be entirely a "no kill" state. In other words, Mountain Humane's mission extends beyond the boundaries of Blaine County. For More.
After four years of planning and fundraising, The Community Library in Ketchum is undergoing a $12.5 million expansion and remodel. The Community Library brings so much to the Wood River Valley from lectures to children's story hour with Cricket, writing workshops and English as a Second Language classes. For More.
The Advocates are planning a major expansion in Hailey with a new $4 million headquarters and safe-housing on River Street on donated property. Started in 1991, The Advocates has expanded its services from a volunteer-run hotline to offering shelter space, support groups, counseling services and referrals for hundreds of valley residents seeking support for emotional and physical abuse. In 1993, I published the Sun Valley Local Heroes and Celebrity Cookbook as a fund-raiser for The Advocates, earning over $200,000. I am still proud of my involvement in The Advocates during those early years.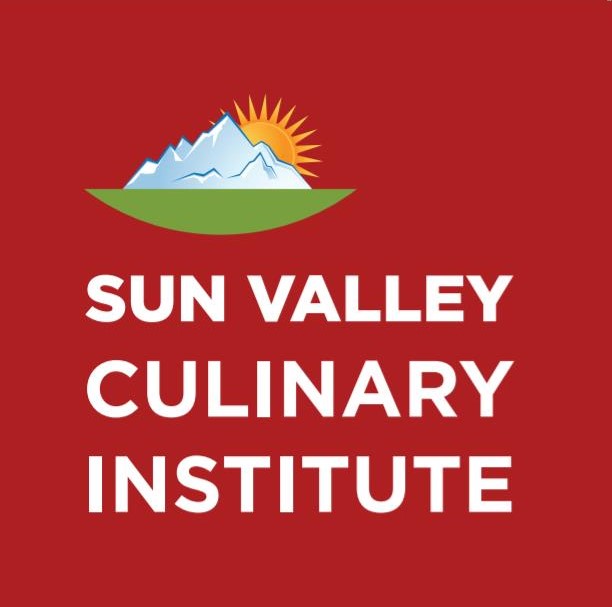 Introducing: The Sun Valley Culinary Institute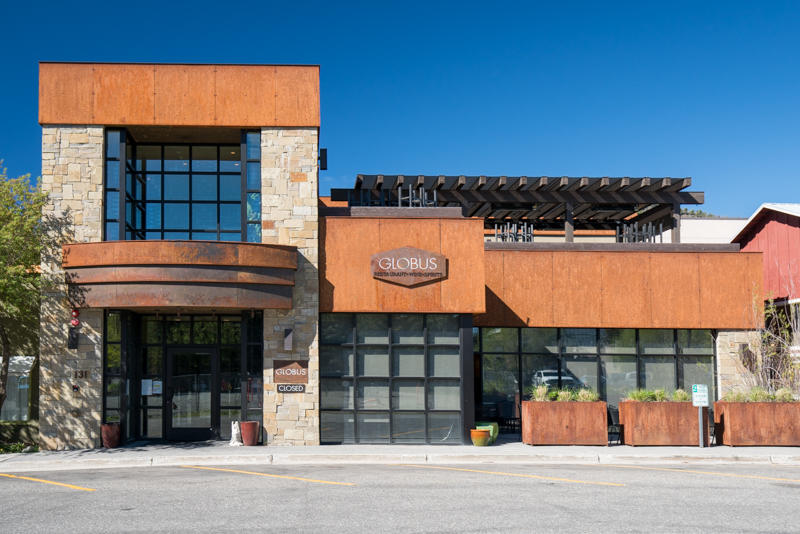 The Sun Valley Culinary Institute has been food for thought for the past five years and will become a reality in May of 2019.
The nonprofit organization Sun Valley Economic Development wants to bring the new culinary institute to the former Globus restaurant site in Ketchum and has geared up to launch a $750,000 fundraising campaign.
Visit the Sun Valley Culinary Institute website.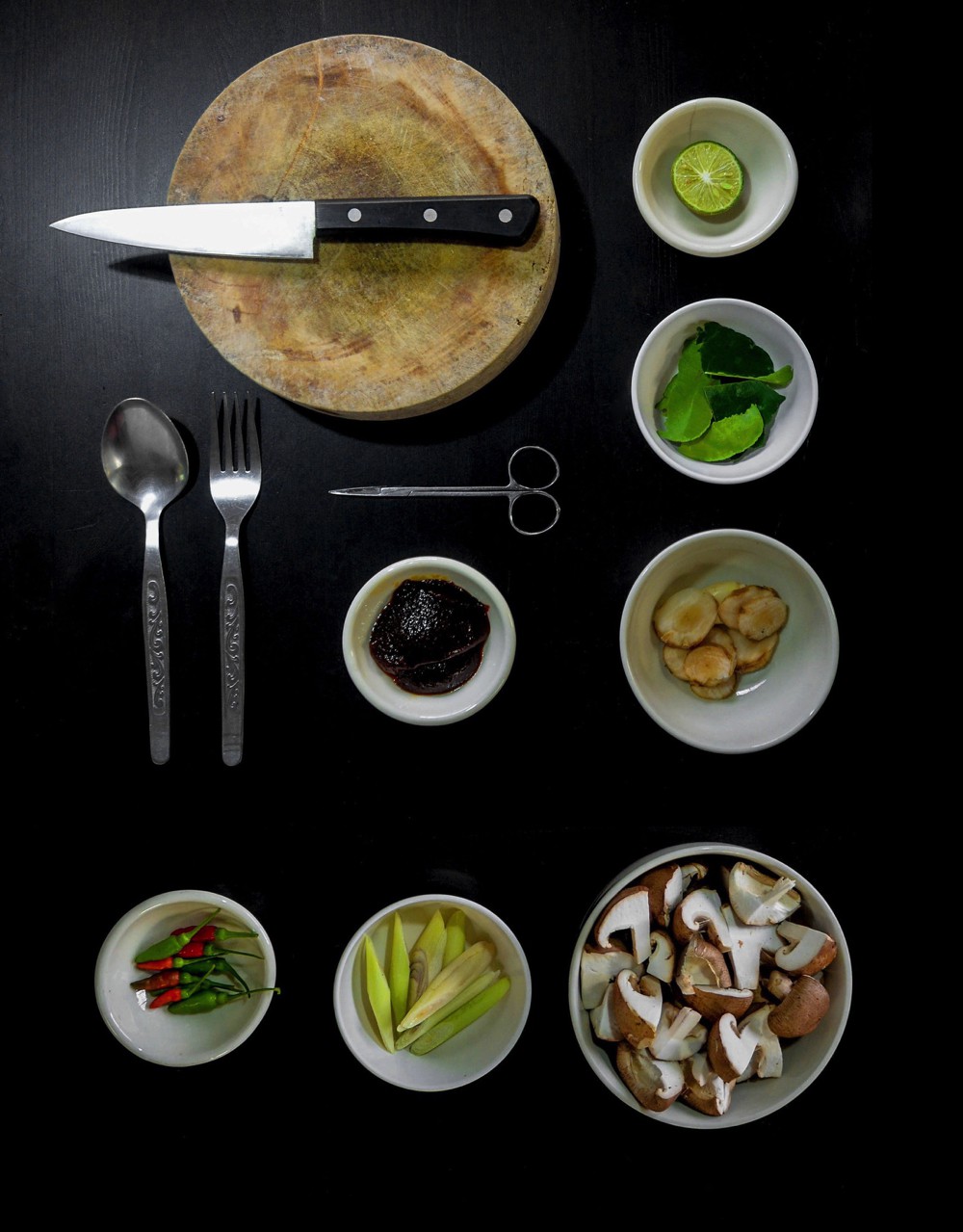 The Sun Valley Culinary Institute is a not-for-profit, community-sponsored business model that will offer a one-year technical certificate for aspiring chefs who will serve an apprenticeship, earning as they learn.
Vice President of World Chefs and Feed the Plant, Chef Chris Koetke, along with Paul Hineman, CFO of the award-winning First Watch Restaurants, Inc., will join forces to oversee the new Sun Valley Culinary Institute. When the doors open and the ovens fire up, Chef Koetke will be the first Culinary Dean, and Hineman will be the Interim Executive Director. The Culinary Director has not yet been chosen, but there are 3 or 4 candidates in the running.
The culinary institute has been looking for a downtown Ketchum location and hopes to settle in the Globus building to create a state-of-the-art teaching kitchen with on-site dining facilities. The institute will also have a wine cellar, retail shop and event space.
As a local I am really excited about the cooking classes slated to be offered to the public. Their programs will also include food camps for kids, celebrity chef events, wine tastings, new food events and seasonal classes.
It is expected to bring in $600,000 in revenue by year five, said Harry Griffith, who heads up Sun Valley Economic Development. And it's envisioned that it will provide staff training for Sun Valley Resort.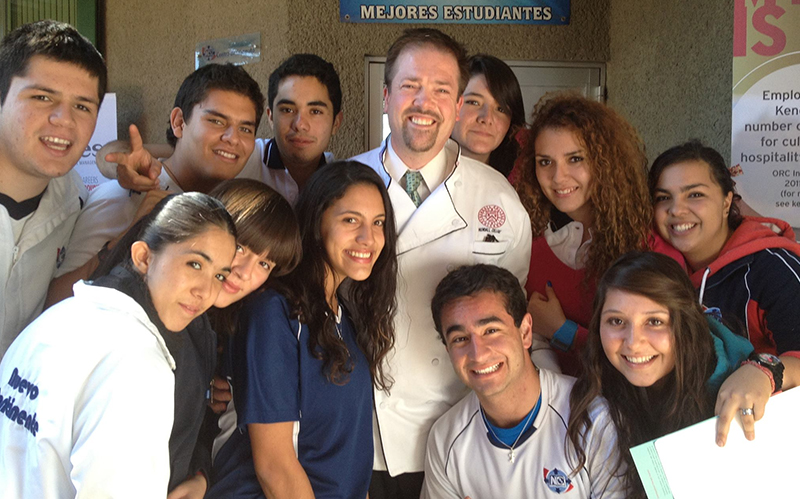 From the Sun Valley Economic Development website:
Griffith said such high-ranking leaders as Koetke and Hineman were able to be recruited because of an Allen & Co.-type food conference that brings in the top chefs and financial CEOs for restaurants to Sun Valley, Griffith said.
Chris Koetke, who stars in the Live Well network's "Let's Dish," has a resume so long that you would never get around to eating his Chicken Paprikash or Chocolate Mousse Cake if someone was introducing him at a state dinner.
"Chef Chris," as Griffith calls him, has a B.A. in French literature from Valparaiso University, an MBA from Dominican University and a Certificat de la Langue Francaise.
He began cooking professionally in 1982 at local restaurants in his hometown of Valparaiso, Ind. Following employment at Chicago's L'Escargot on Halsted, he traveled to France where he worked in some of that country's finest restaurants, such as Pavillon Elysees, Pierre Gagnaire, Taillevent and Pierre Orsi. He studied at L'Academie du Vin and with L'Association des Sommeliers de Paris while there.
Upon returning to Chicago, he became executive chef of Les Nomades restaurant and was voted Chef of the Year by the Chicago chapter of The International Food and Wine Society and national winner of the Mapleleaf Duck Competition.
He's a noted ice carver and has consulted for such companies as The Pampered Chef, Todd and Holland Tea Merchants and the Soyfood Council. He founded www.ChefTalk.com and was a contributing editor to "Chef," "Fancy Food," "Culinary Education Today" and "Local Palate."
He filmed more than 150 video segments that run in more than 5,000 Albertson's stores and has filmed educational videos for the Idaho Potato Commission and other food councils.
He has traveled to numerous countries learning about various culinary traditions. But he is adamant that young chefs back home should look to their own culture to understand the food heritage that America's regions boast.
He is also chairman of Feed the Planet, a Worldchefs Initiative that champions sustainable food consumption by cutting food waste and encouraging the use of ingredients grown with respect for the earth and its oceans. The organization, founded in 2012, also supports people in need through emergency relief, food poverty alleviation and education.
Certified as an executive chef and culinary educator by the American Culinary Federation, Koetke has served on the education committee of the World Association of Chefs' Societies. He also served for 10 years on the American Culinary Federation Foundation Accrediting Commission.
He received the inaugural Award for Excellence in Culinary Education from the Foodservice Educators Network International in 2010, and he received the World Chefs' Education Award in 2016.
He has been serving as executive director of the Culinary School at Kendall College, among other things.
Paul Hineman has served as executive vice president for the National Restaurant Association, the largest food service trade association in the world. Prior to that, he held positions with Cracker Barrel and Planet Hollywood International.
He also serves as an advisory board member for Cornell University's Center for Hospitality Research, the Food and Beverage Leadership Exchange and the Restaurant Leadership Conference.
A handful of locations are being considered for the Culinary Institute, including the Cornerstone Bar & Grill and Globus. Hineman is already an investor in the shuttered Elkhorn Springs restaurant, noted Griffith.
A campaign to raise $500,000 to jump-start the endeavor was scheduled to start in September. The curriculum will be developed in November and December, and key faculty will be hired in January and February. The institute hopes to finalize its first bunch of students in March and start classes in April and May.
Part of the fundraising will go to pay scholarships so culinary students pay $4,000 to $5,000 tuition versus the $20,000 they might have to pay elsewhere.
Thank you, Sun Valley Economic Development.

Respectfully submitted,
Sheila Liermann | Sun Valley Real Estate Broker