Merry Christmas from IdaHOME and Sheila & Ray Liermann
From our home to yours, wishing you a splendid holiday season.
HOME is where our stories begin.
Here's what's obvious at our home.
Almost every moment at our home is a story, including just trying to get one decent photo. Here's an okay photo plus a few out-takes that tell the real story.
We aren't in control of our animals. Never have been.
Yes, our sweet mutt Rosie is afraid of the hell cat, as I'm sure you can tell.
And yes, our sweet mutt is also afraid of the camera. She really does have a cute face.
Chappy, the very big kitty, is afraid of nothin'. And just so you know, he is not fat. Just really long, but not very athletic. Actually pretty clumsy. And kinda moody. Doesn't like the camera, either. He loves Ray way more than me, but now I'm airing dirty laundry.
Happy Holidays from Sheila, Ray, Sweet Rosie the Mutt, and Our Ornery Cat, Chappy.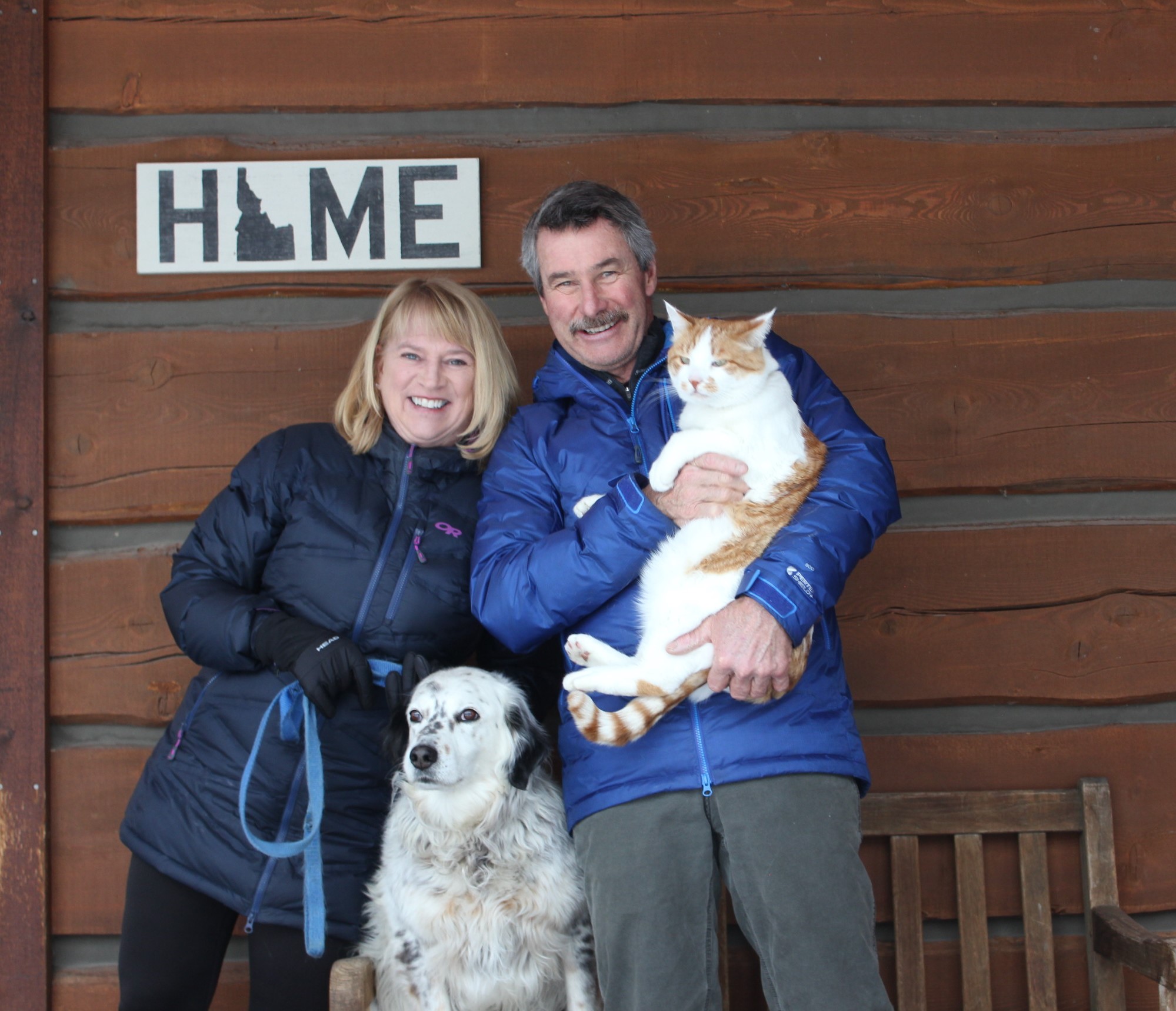 THE OUT-TAKES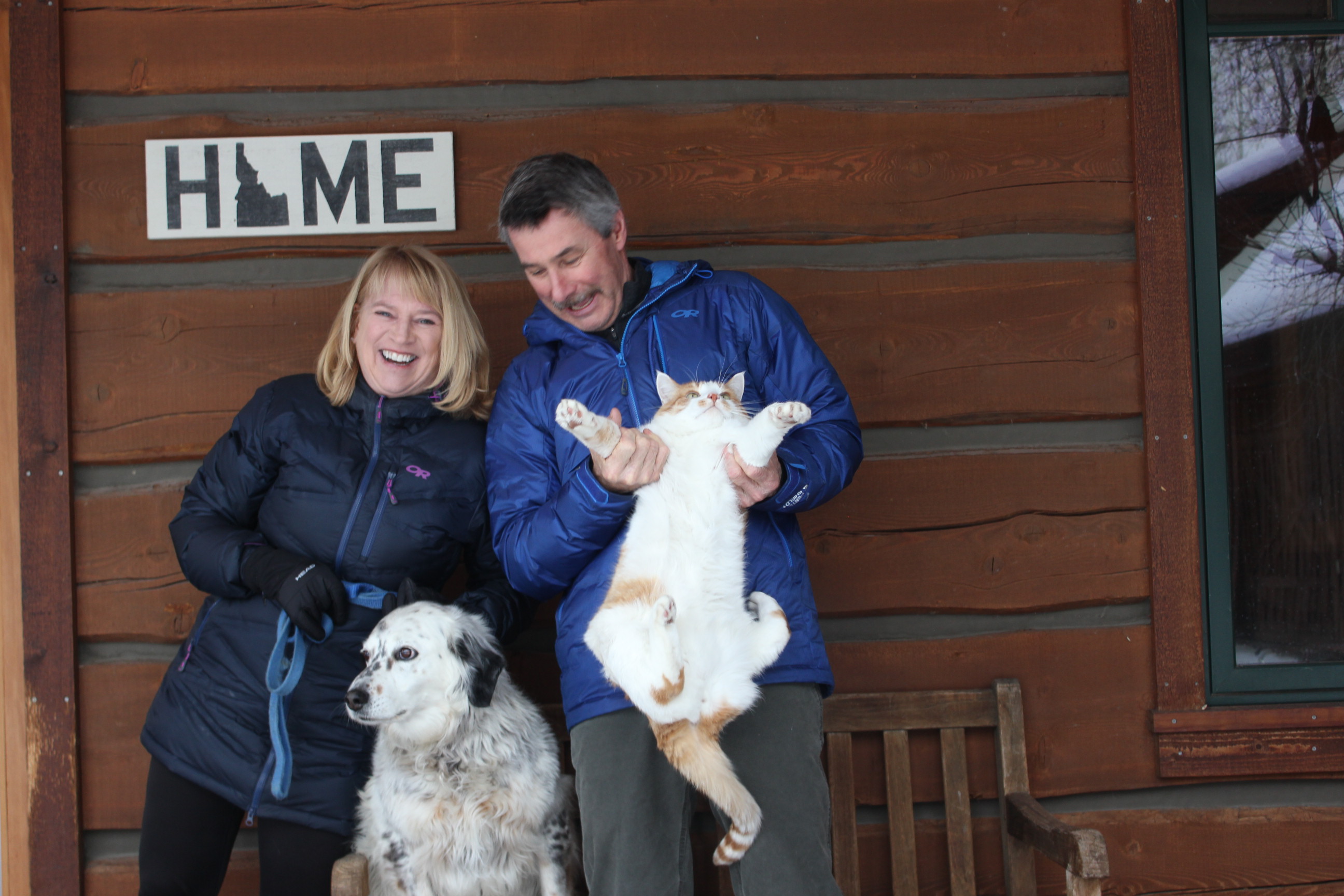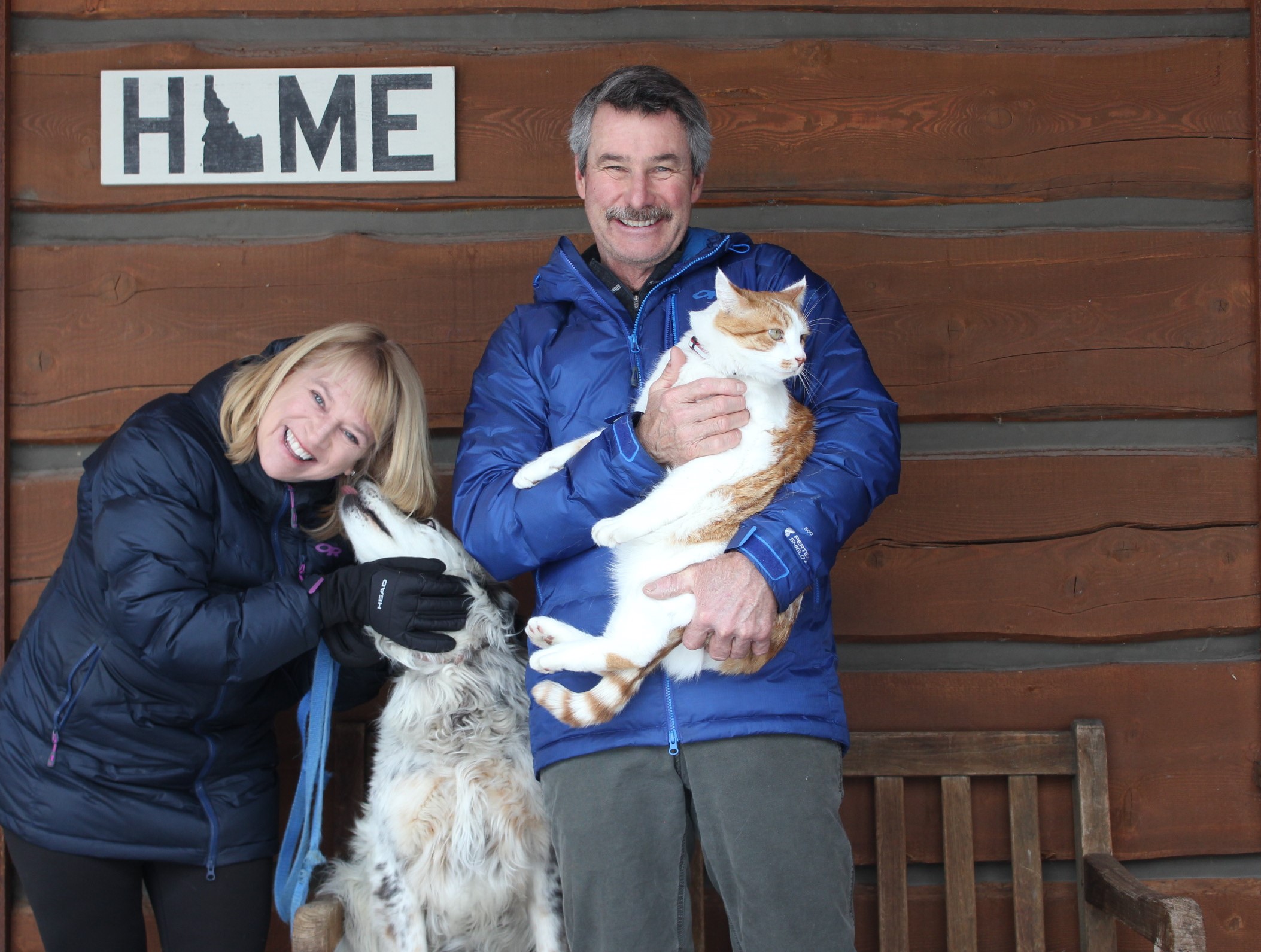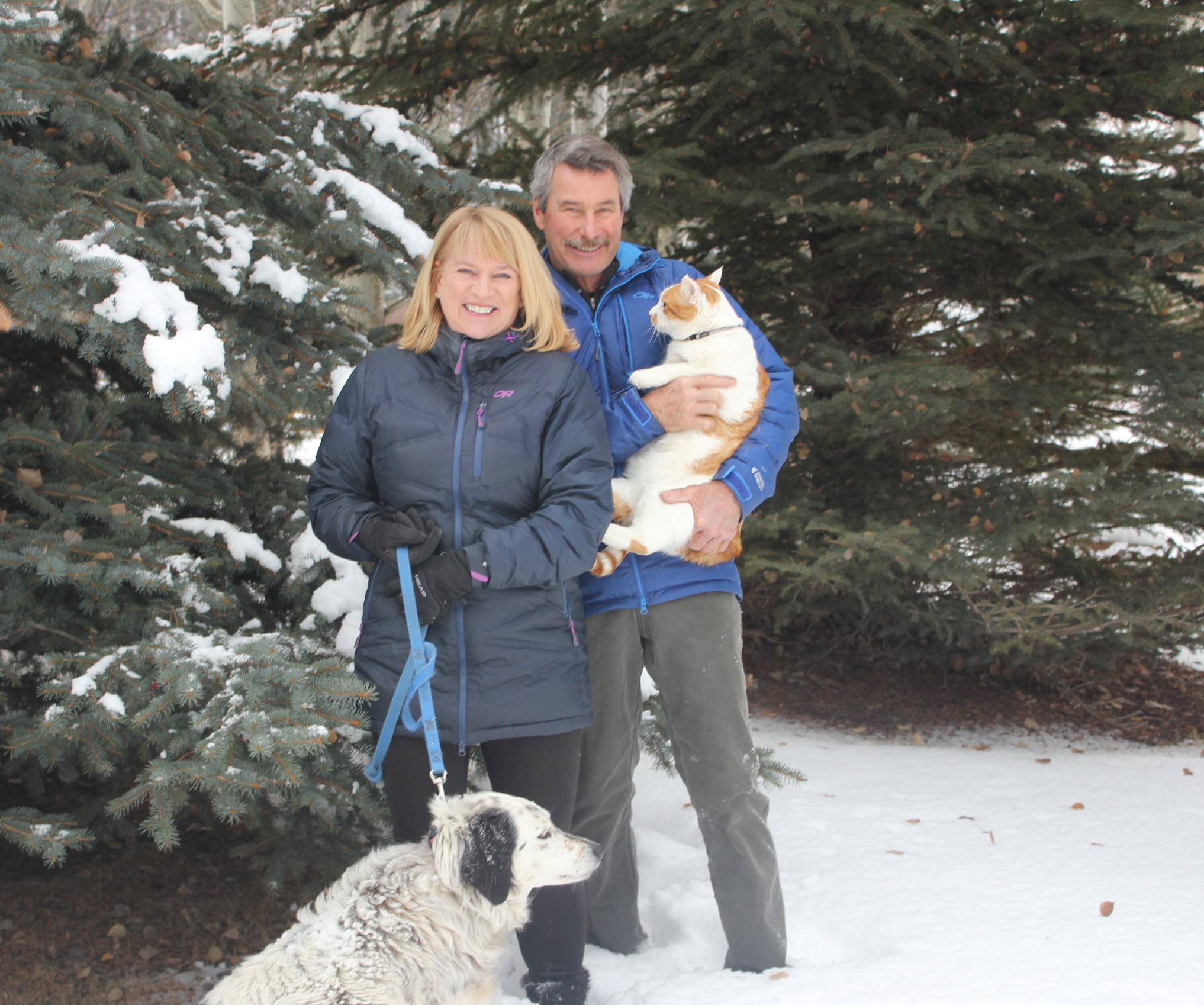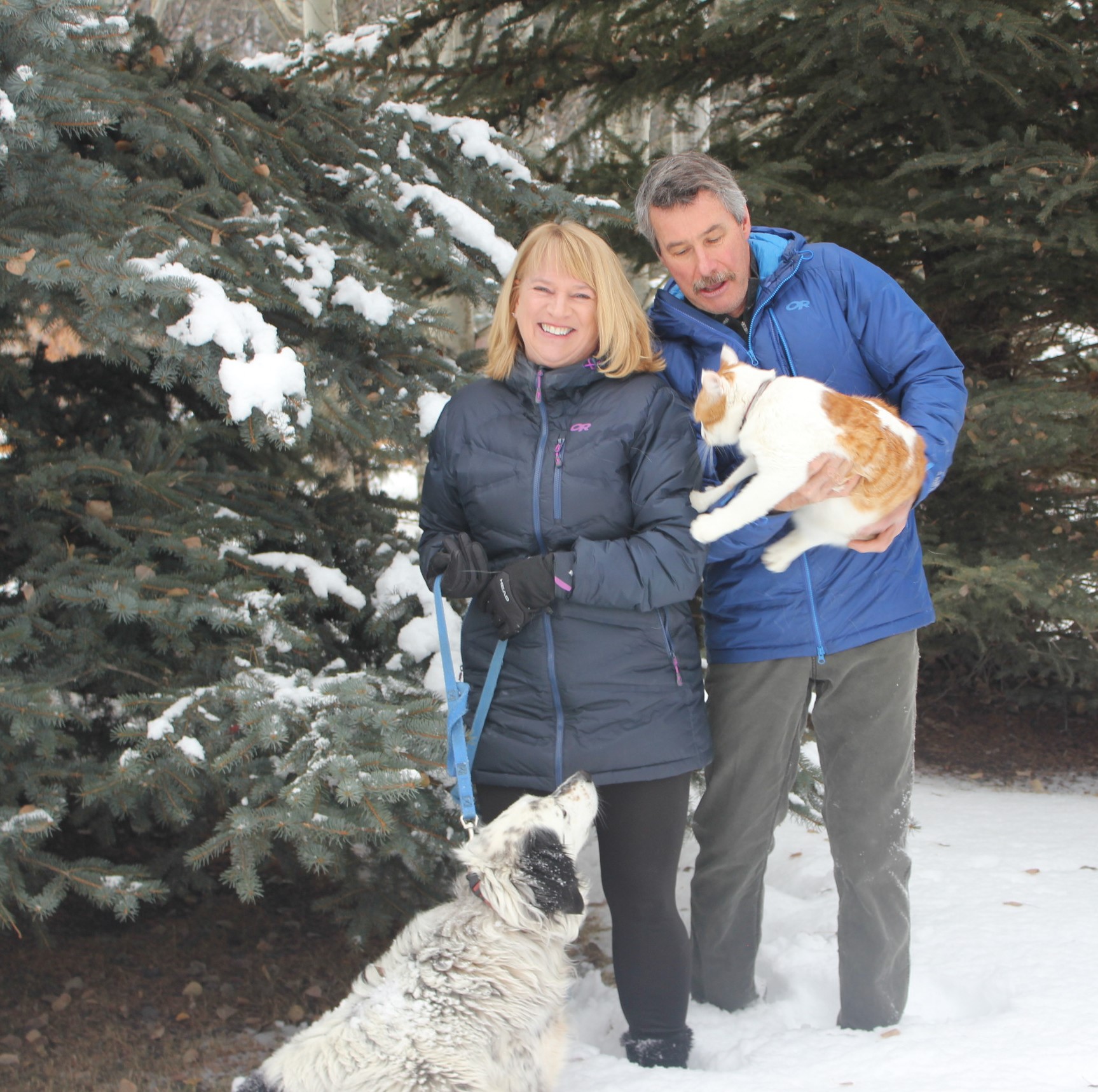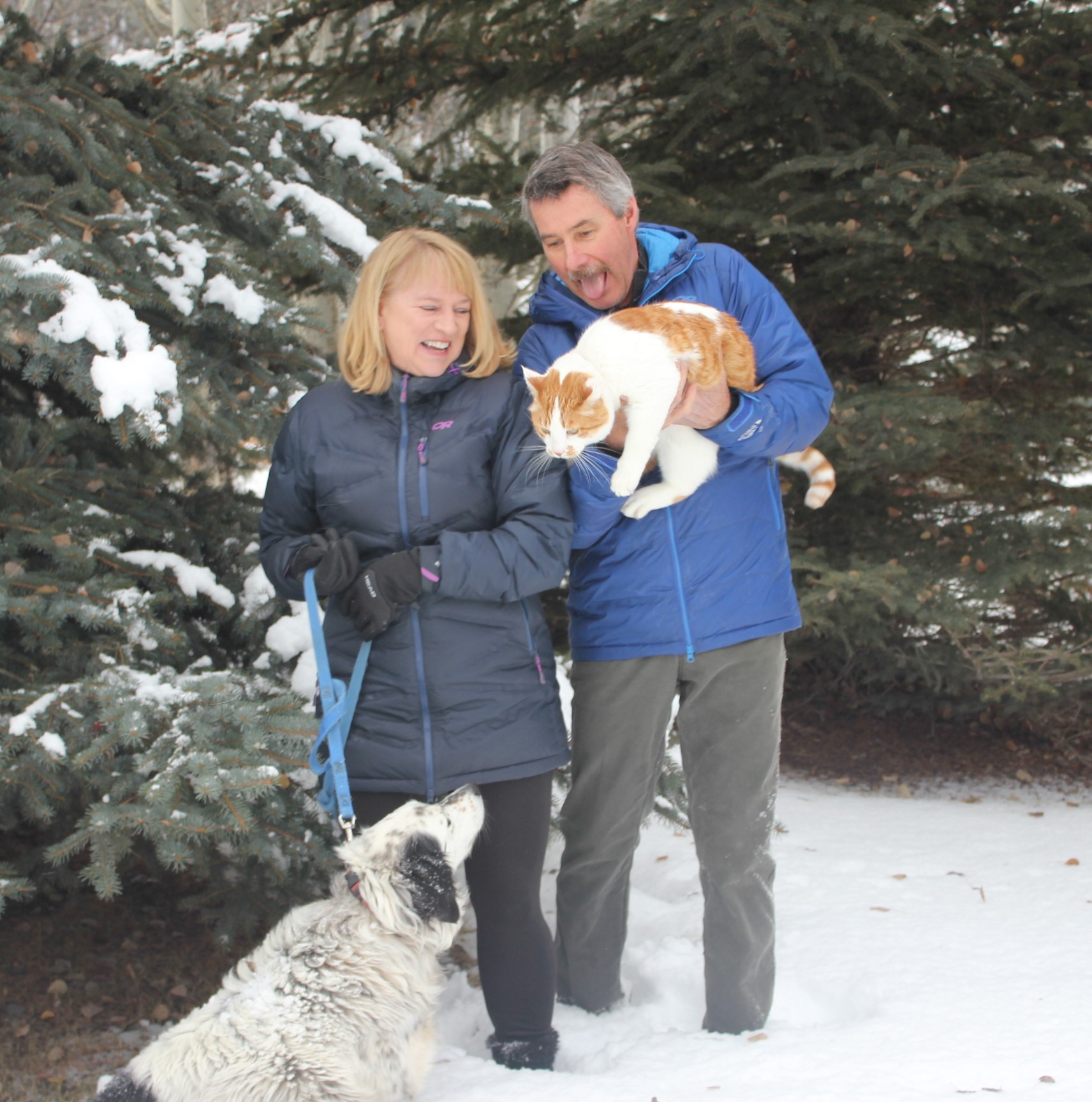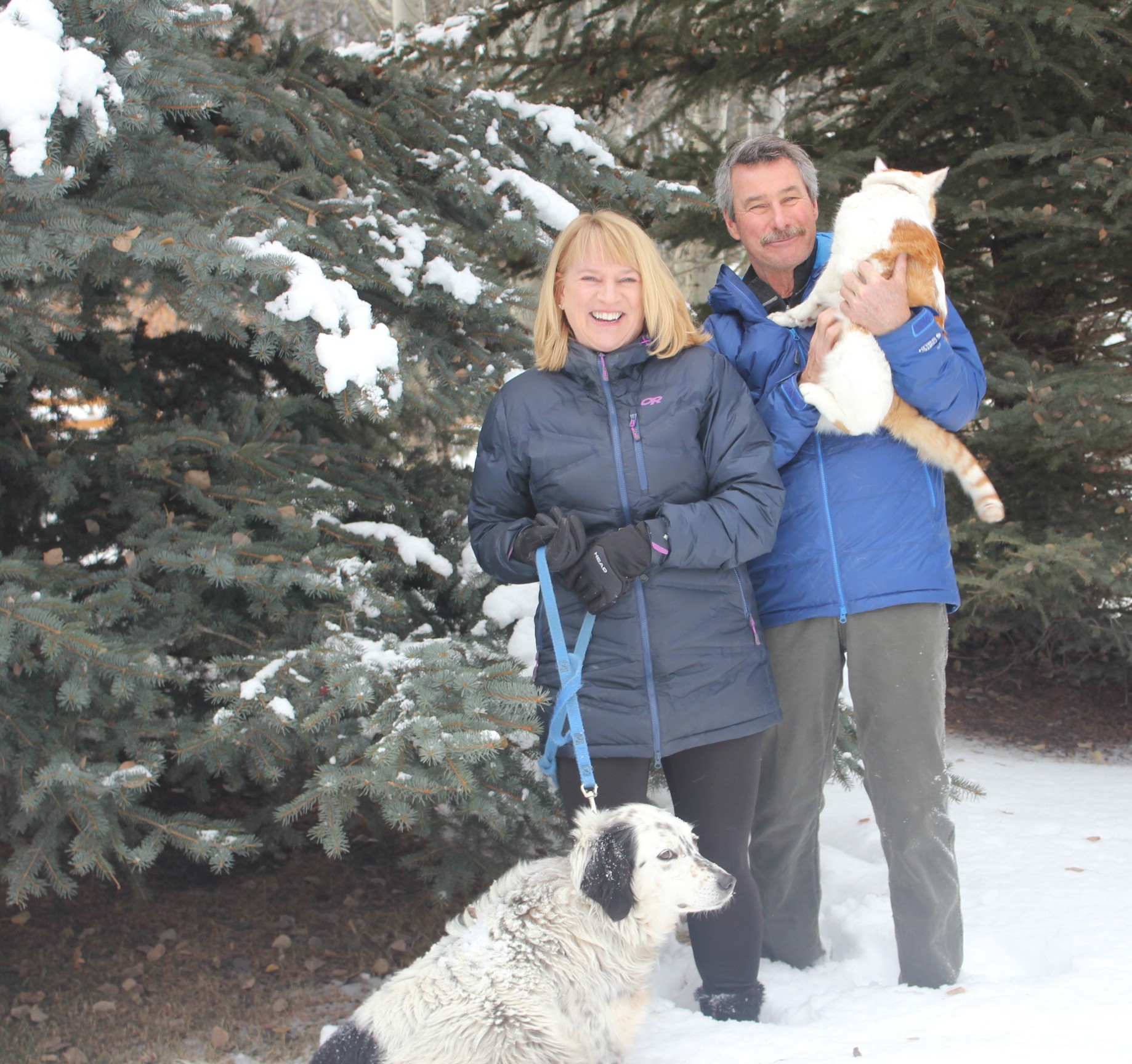 Until Next Year!