What does a Spanish Gin and Tonic have to do with Sun Valley or Ketchum Real Estate?
My husband and I just returned from a bike trip to Northern Spain, specifically the Basque Country and Picos de Europa National Park. In short, it was spectacular.... the people, the food, the countryside, the mountains, the rugged coastline - everything was perfect!
What's the Best Thing I Learned in Spain?
Well, frankly I found out the Basque are crazy for a good Gin and Tonic and have raised its creation to an art form. And I then learned that a perfectly prepared G&T is now "a thing" throughout all of Spain.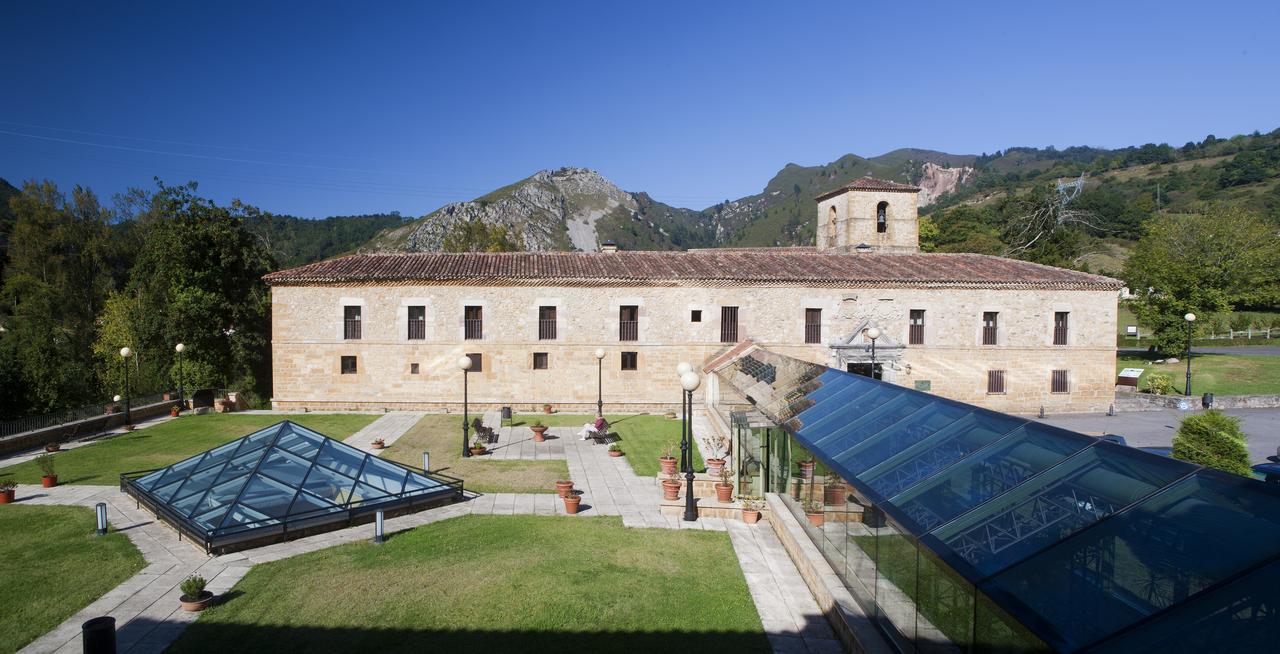 I had my very first Spanish Gin and Tonic at Parador de Cangas de Onis hotel, pictured above. Do you think I was smitten with the Spanish G&T because I my first sip was after a really long bike ride while sitting along the river in front of this ancient monastery (now a thoroughly modern hotel) on a sunny day in Spain? Well, there's that and the fact that it just tasted so crisp and fresh.
How do you make a perfect Spanish Gin & Tonic?
Start with a large wine glass with a long stem. A balloon glass is best.
Rub the inside of the glass with a sliver of lemon.
Fill the glass 3/4 full of ice. A good G&T is best served really cold!
Drop a wheel of lime over the ice.
Drop 3, exactly 3, juniper berries over the ice. Why 3? Because that's how many juniper berries were in my first Spanish G&T and it's now my tradition.
The experts say to pour a jigger and a half (about 1.5 to 2 ounces) of dry London gin over the ice. My first Spanish G&T was made with Hendricks gin, which I happen to like. Hendricks is Scottish, so rules can be broken.
Insert a tall cocktail spoon into the wine glass and pour 5 or 6 ounces of good tonic down the stem of the spoon. Why? Because it's cool. And I think the trip down the spoon makes the tonic bubbly and fizzy, which I happen to like. My first G&T was made with Fever Tree tonic, but Q is good, too. I don't like Schweppes tonic because the second ingredient after water is high fructose corn syrup, which leads to an unhealthy Gin and Tonic. See below for the health benefits of gin.
NOTE: The Spanish get wild with their G&Ts adding peeled grapes, cinnamon sticks, cucumber, a sprig of thyme or rosemary or perhaps a verbena leaf.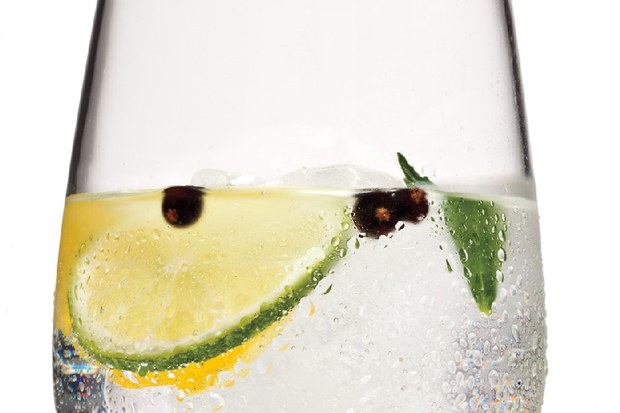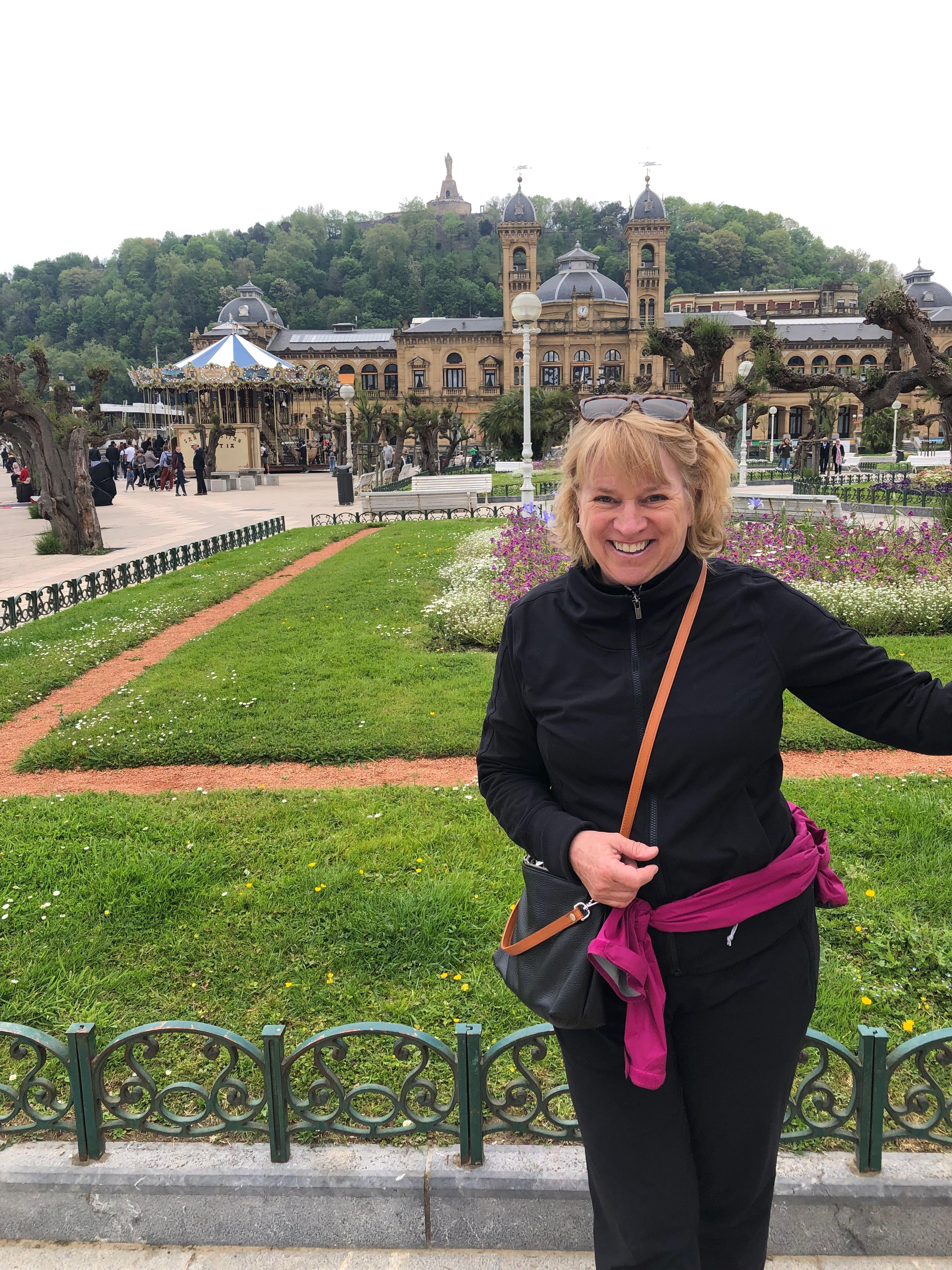 So, What are the Health Benefits of Gin?
Gin is comprised of many botanicals, including juniper berries, lemon peel, orange peel, coriander, cardamon, angelica, and rosemary, among others, and it's these herbal and floral notes that contribute to gin's overall health benefits. And of course, moderation is the way to obtain the most health benefits.
GIN FIGHTS ILLNESSES. When the British were conquering the world they found that a Gin and Tonic acted as a drug treatment for malaria.
GIN HAS FEWER CALORIES THAN MANY SPIRITS.
JUNIPER BERRIES ARE A SUPER BERRY and juniper berries are the defining ingredient in gin. The natural medicinal qualities of juniper berries contain anti-microbial and anti-fungal properties, plus some antioxidants. Consuming the berry lowers your chances of sickness and improves your general health.

More antioxidants means fewer wrinkles.

If you have over-indulged on a Grumpy's hamburger, try a gin drink after dinner to HELP WITH DIGESTION, breaking down that greasy meal. Juniper berries also help with heartburn.

GIN IS DIURETIC and flushes out toxins.

WANT SMOOTH SKIN?

The antioxidants in juniper berries improve the elasticity of skin, smoothing out wrinkles, and keeping the cells healthy. Time for a gin bath?

GIN FIGHTS ARTHRITIS PAIN. Have you heard the folk remedy that gin-soaked golden raisins

attack the inflammation that causes arthritic pain? Some people swear that eating 9 infused raisins really helps. We have a batch soaking right now. Email me for the results. SunValleySheila@gmail.com
DRINK GIN AND LIVE LONGER. The juniper berries in gin contain antioxidants which fight free radicals. Free radicals cause diseases like cancer. The super berry also improves your cardiovascular health.
What does a Spanish Gin and Tonic have to do with Sun Valley or Ketchum Real Estate?
Frankly, nothing. I just like share a really good recipe from time to time.
MORE PHOTOS FROM OUR TRIP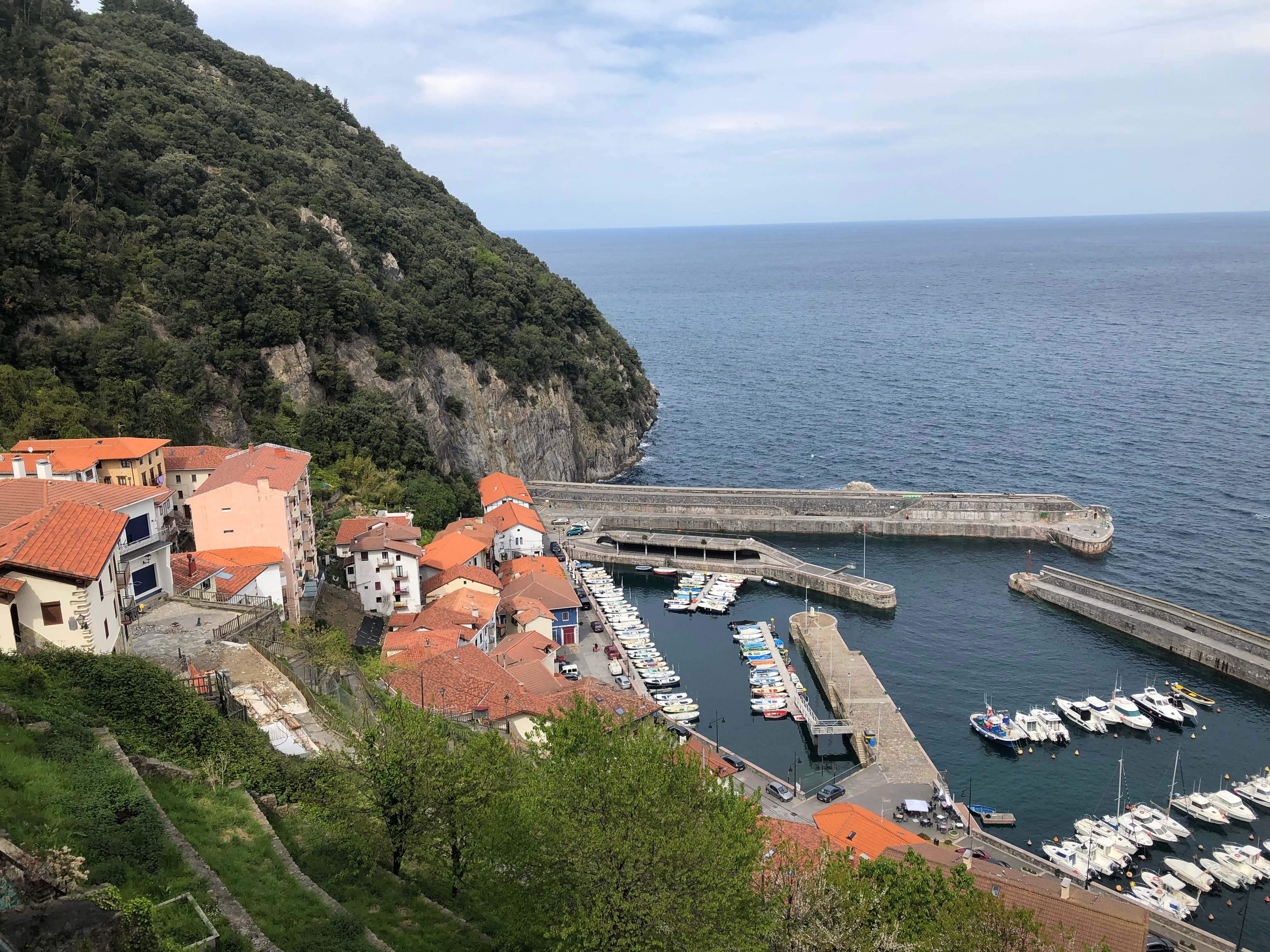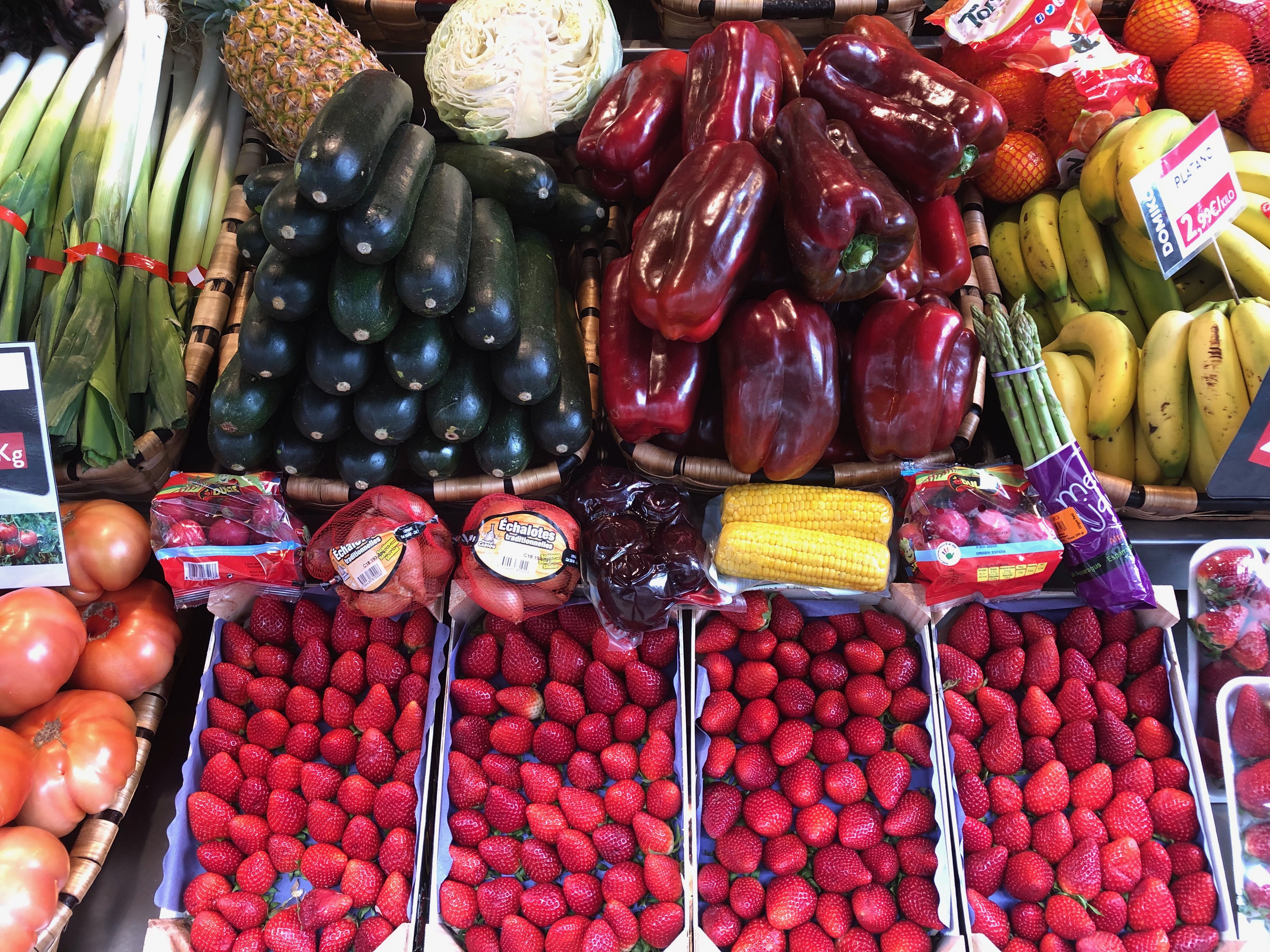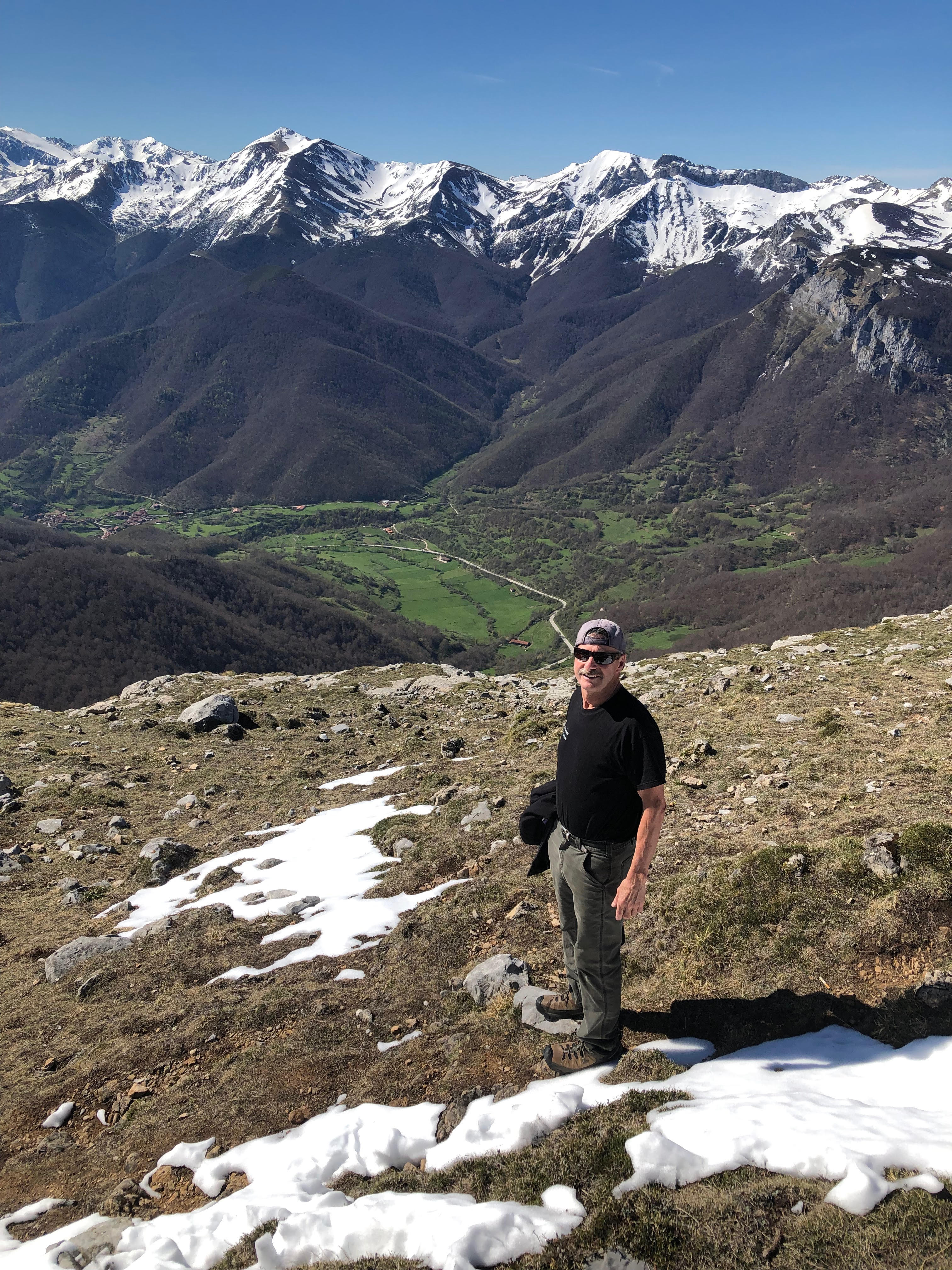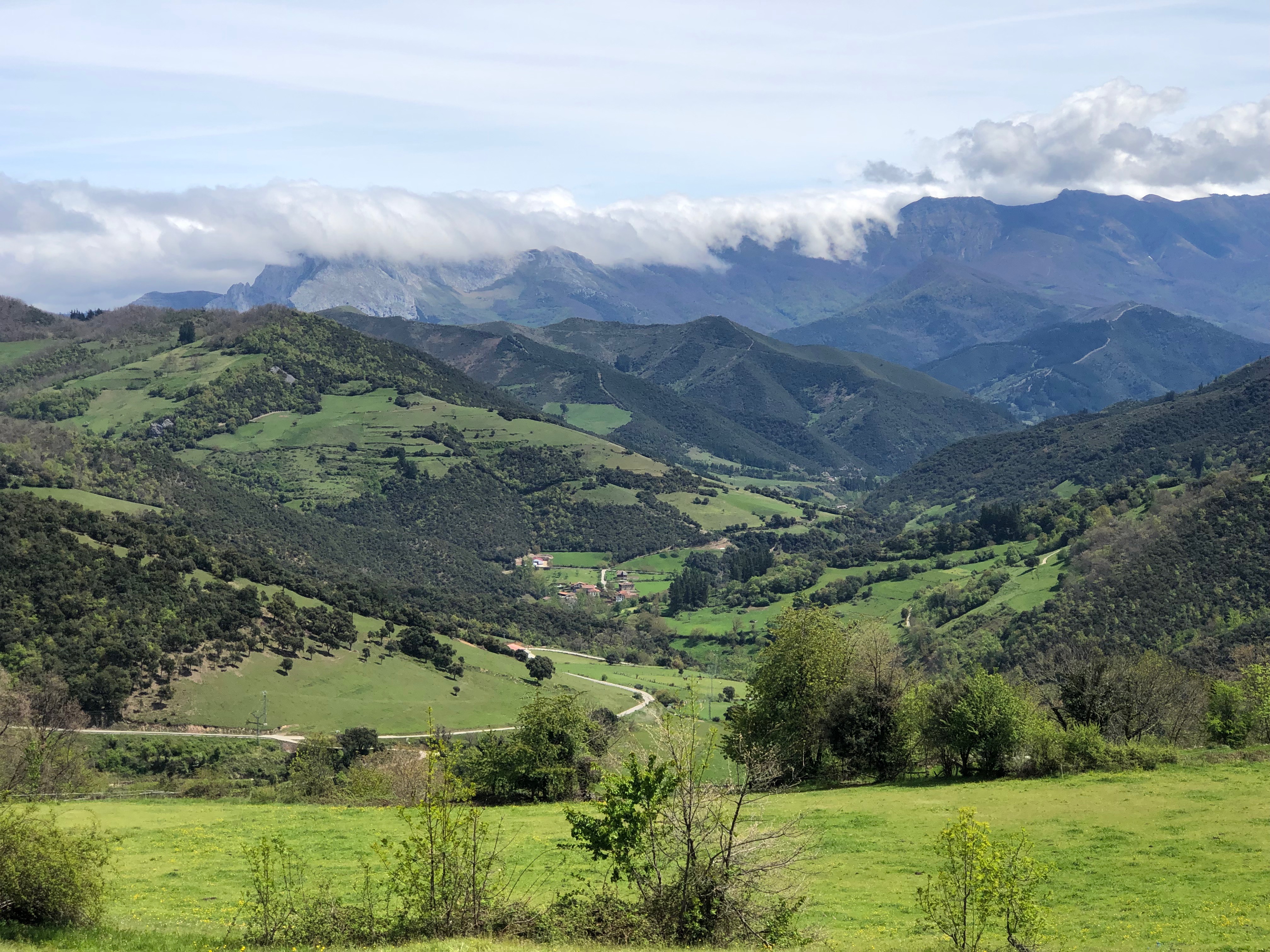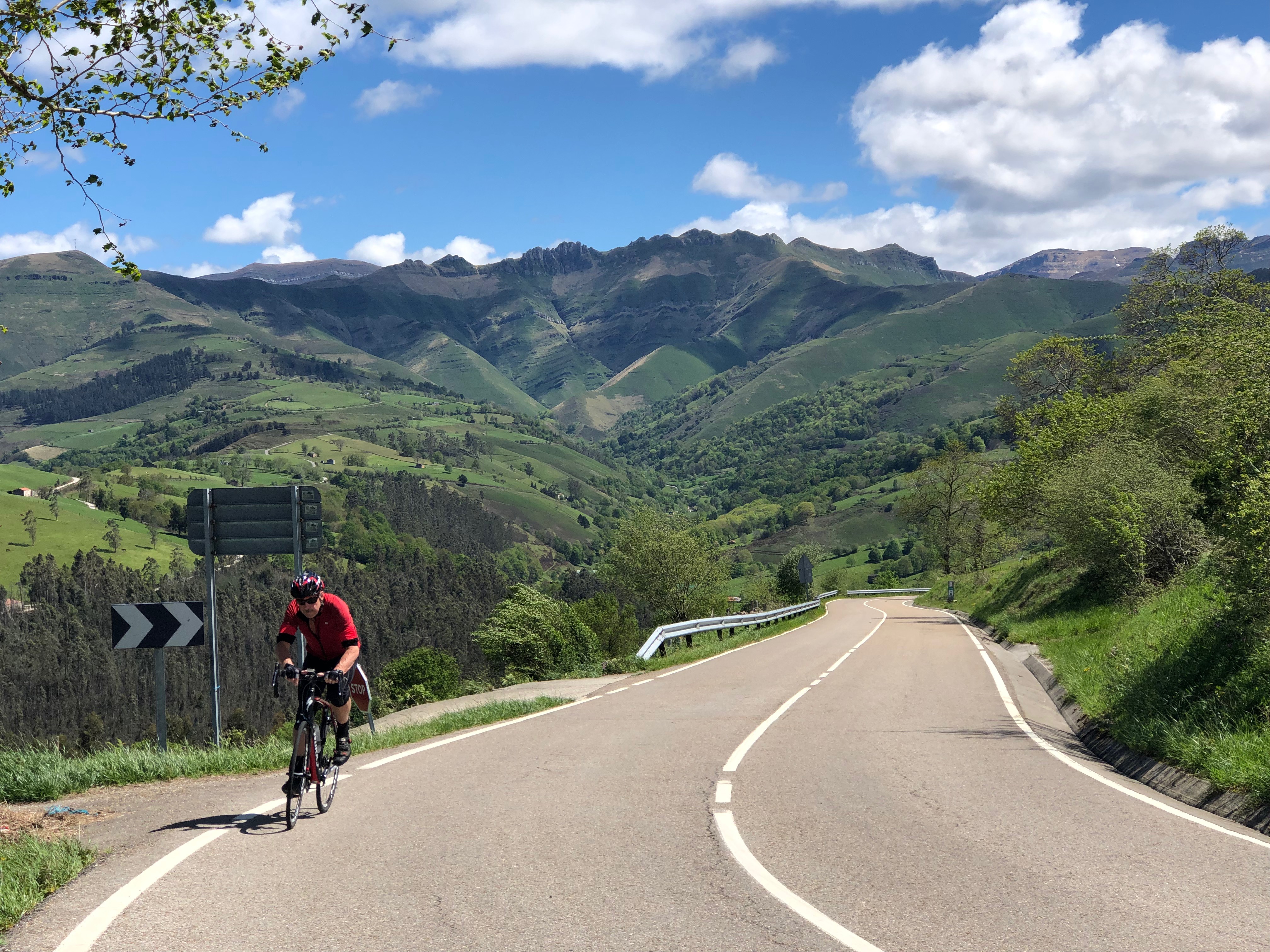 Respectfully submitted by:
Sheila Liermann | Sun Valley Real Estate Broker
208-481-0450 | Visit me at 208 Spruce Street, Suite 5-B, Ketchum, Idaho