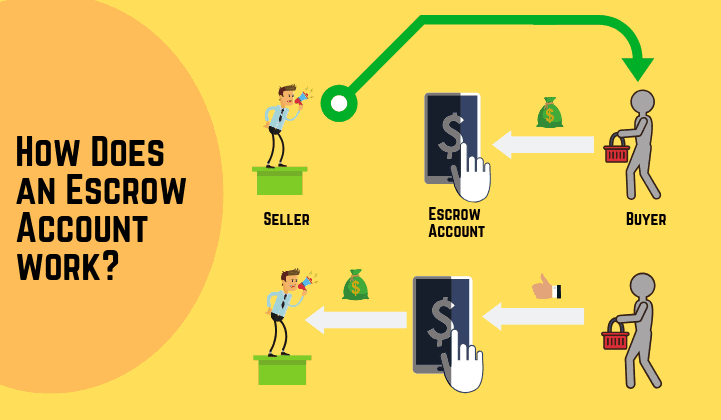 Be Informed: What is Escrow?
As you know, I post articles from time to time that I think would be helpful to my Sun Valley clients.
But first, a funny story.
I like to tell people, "I moved here with 30 bucks I borrowed from my little brother. Who does that?"
Well, it's true, I did. To my defense 30 bucks went a lot further in 1980 than it does today. You couldn't even buy a pair of Patagonia shorts with 30 bucks today! My brother now claims he lent me 500 bucks, which just is impossible because he was a college student working in a lumber yard and 500 bucks was a fortune he just didn't have. Plus my big-sister memory is better than his!
Anyway, after my first winter (where I was the "doughnut girl" at Lookout!) I decided that if I didn't have a "real" job by June, I was going to seek my fortunes elsewhere. At this time I didn't even own a car so on a rainy June day I was out hitch-hiking and looking for a job. Chip Stanek picked me up in Elkhorn and I told him my plan to find a job or leave. At the time Chip was the PR guy for First American Title and he had been entertaining clients on the golf course. He said, "Hey we're looking for someone in our escrow department. Why don't I drop you off at the office for an interview." I thought, "Heck, if you get to take clients golfing, how hard can "escrow" be?"

Truth be told, I didn't even know what the word escrow meant, but I did get the job!
Now I like to say that escrow and title have served me in my real estate career. I can navigate myself through a tough closing as good as the next real estate agent. Maybe better!
If you don't know the meaning of the word "escrow" either, just keep reading.

Oh by the way, Chip and I are still friends!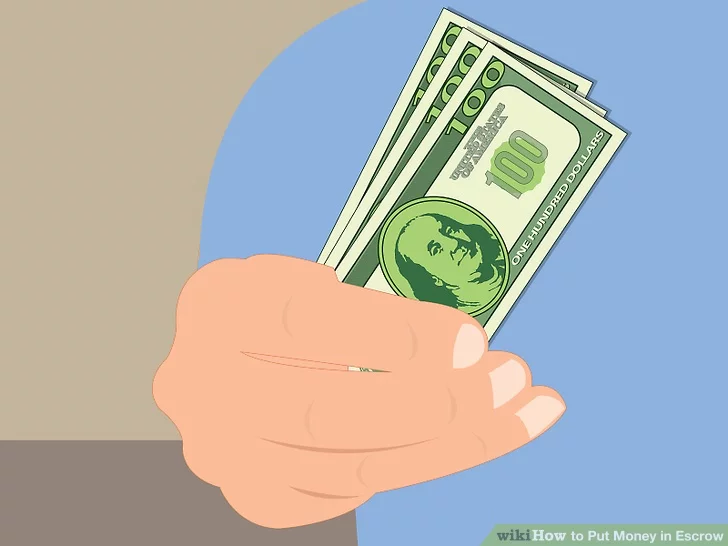 What is escrow?
The first time you heard the term, "escrow" you may have been thrown for a loop. While the word may have had you confused the first time, here are some essential things to know about escrow--what it is, what it's used for, and how it works.
This is Escrow......
Escrow is a legal notion where money or assets are held by a third-party on behalf of two other parties in the middle of completing a transaction.
An escrow company provides two parties the service to make sure everyone does what they say they're going to do. The escrow company acts as a middleman to protect the assets while the home purchasing process is happening.
Applied to real estate transactions--when buying or selling a home, escrow is the trusted third-party, who is someone other than the buyer or seller, who will hold money to make sure you execute the transaction correctly.
The key thing to remember here is that the third-party is a trusted party. This is a neutral entity that doesn't care whether a home buyer or home seller comes out ahead of the other. The primary role of an escrow service is to make sure each party in a real estate transaction holds up its end of the deal.
Search for a reputable escrow company, or ask your real estate agent for a recommendation to find a trustworthy service.
How Escrow Works When Purchasing A Home
When buying a new home, you agree to pay the purchase amount within a certain time, and the seller will provide the home they're selling. Your home purchase is probably contingent on a few things; namely financing and a home inspection. While you're securing financing and scheduling a professional home inspection, you will make an escrow payment, or an "earnest deposit," writing a check to an escrow provider in an agreed-upon amount that shows your intent or seriousness of purchasing that home. This gives the seller some reassurance that you're serious.
Escrow opens when a buyer and seller sign an agreement for a real estate transaction, then deliver the agreement to an escrow officer who helps make sure everyone meets the contract conditions.
Escrow closes when everyone did everything they agreed to do, and the home-ownership is transferred to the buyer.
Once the escrow provider verifies everyone held up their end of the agreement, they'll either give you a refund, apply it to the purchase price or the home, or pass the money along to the seller (if the buyer doesn't satisfy requirements).
Escrow Accounts For Homeowners Insurance And Property Taxes
The other time you'll hear about escrow may be for an escrow account--which is slightly different than for a real estate transaction. When making your monthly mortgage payments on your home loan, you may also be paying for additional home expenses like property taxes and homeowner's insurance as part of one lump sum.
Property taxes are usually an annual expense, and sometimes homeowner's insurance is as well, though many insurance companies accept monthly payments. To alleviate the lender's risk of you not budgeting properly for these payments, they make sure tax and insurance get paid by adding them to your monthly mortgage payment.
This portion of your monthly payment is deposited into a separate, escrow account. These funds are kept in escrow (by a company outside of both you and your lender) until their respective payments are due once a year, then they'll make the payment on your behalf. You'll discuss this with your lender when you finalize the purchase of your home, so it shouldn't be a surprise.
If there's a difference in how much you owe and how much you've contributed to the escrow account, your lender will let you know. You'll either receive a refund if you overpaid, or if you didn't contribute enough, your lender will pay the difference, then send you a bill for the additional amount. You may be able to pay the bill over the coming year.
If you need help finding an escrow company or have any questions about the escrow process for real estate, get in touch!
Respectfully blogged by:
Sheila Liermann | Sun Valley, Idaho, Real Estate Broker