Sun Valley Real Estate Statistics - October 31, 2019
Check out these charts for a glimpse of what is happening with the residential real estate market in Sun Valley, Idaho. These numbers represent the single-family, condo and townhouse market for the entire Sun Valley MLS, which stretches from the Sawtooth Mountains to the Bellevue Triangle. You might want to enlarge the screen if you have trouble reading the numbers.
These charts have everything you need to know to feel comfortable about selling, buying, or investing in the Sun Valley real estate market - from active listings to pending listing to sold listings; to inventory absorption rate to volume numbers; price per square foot; and median sales price vs median listing price. And more!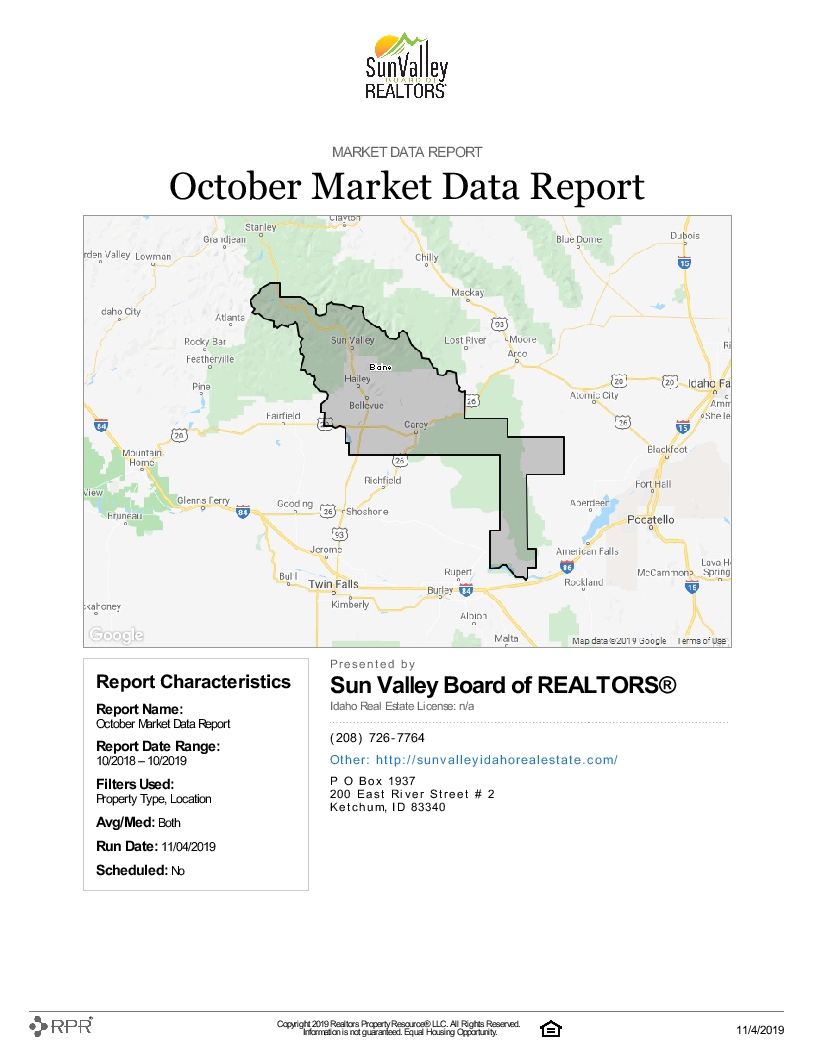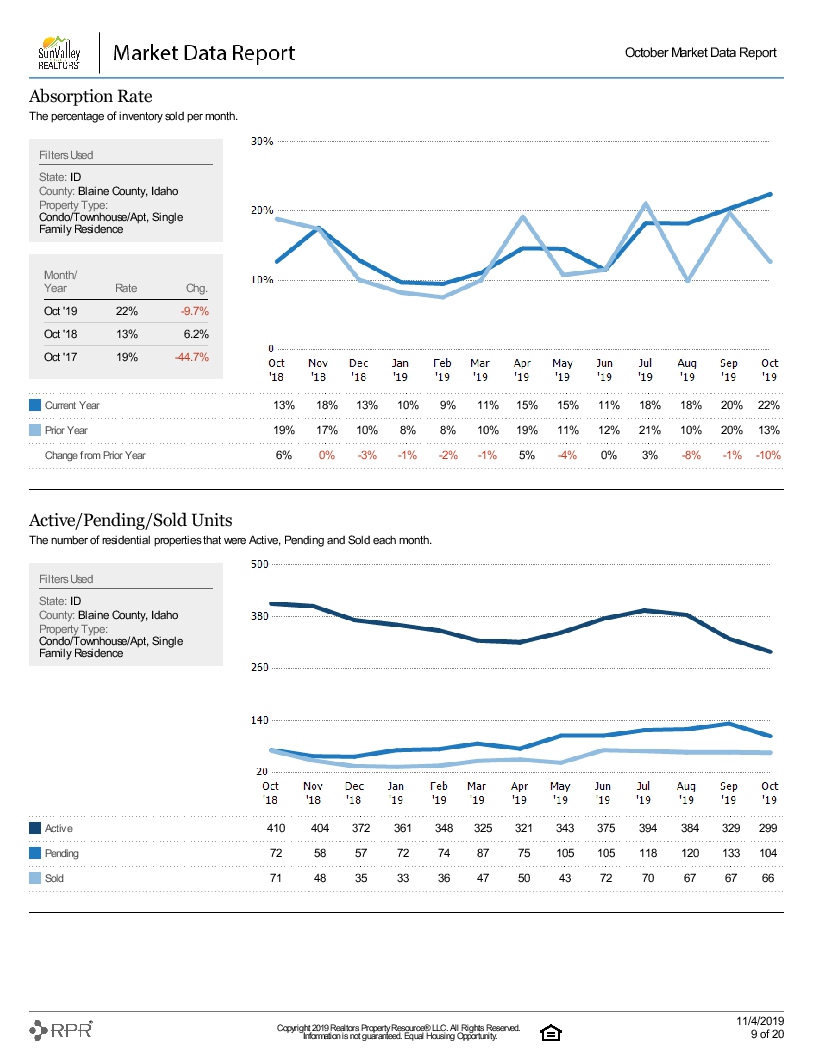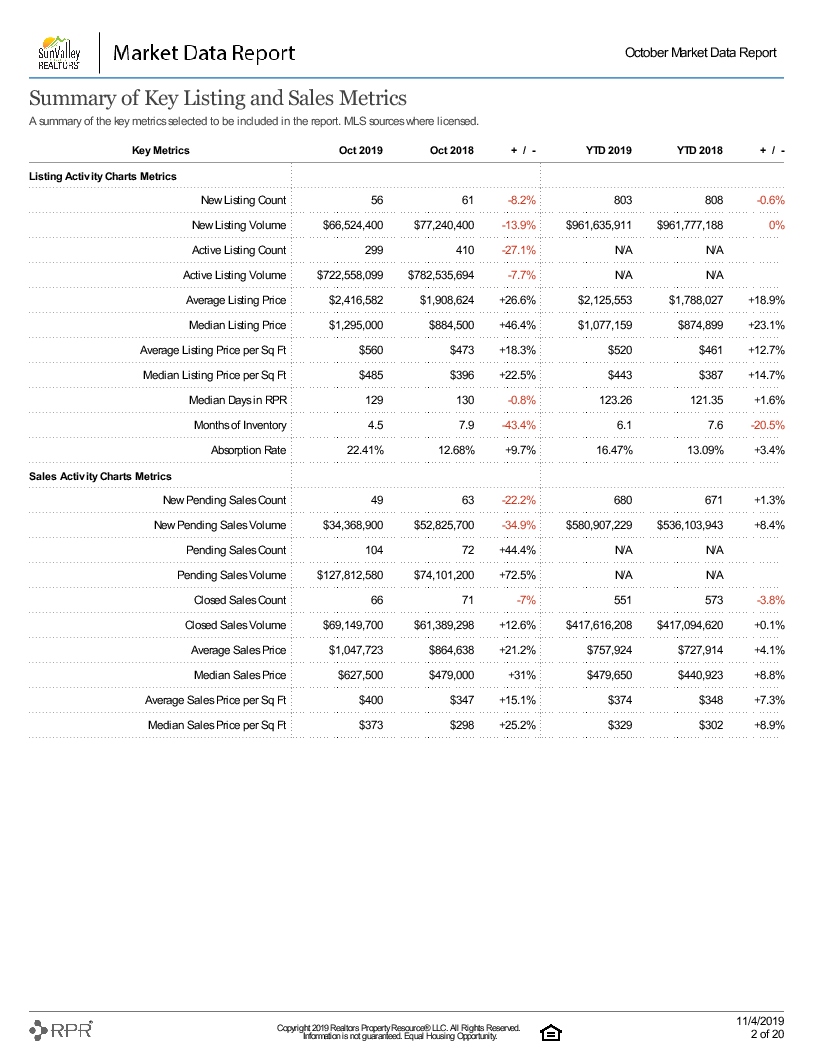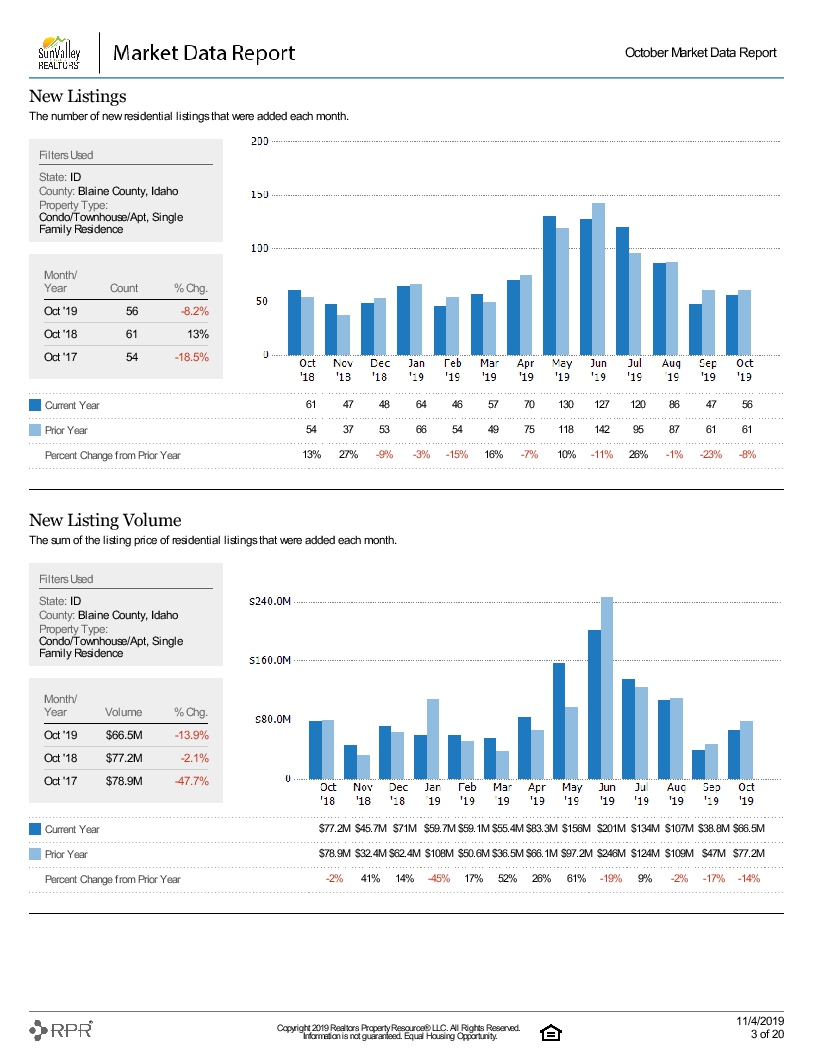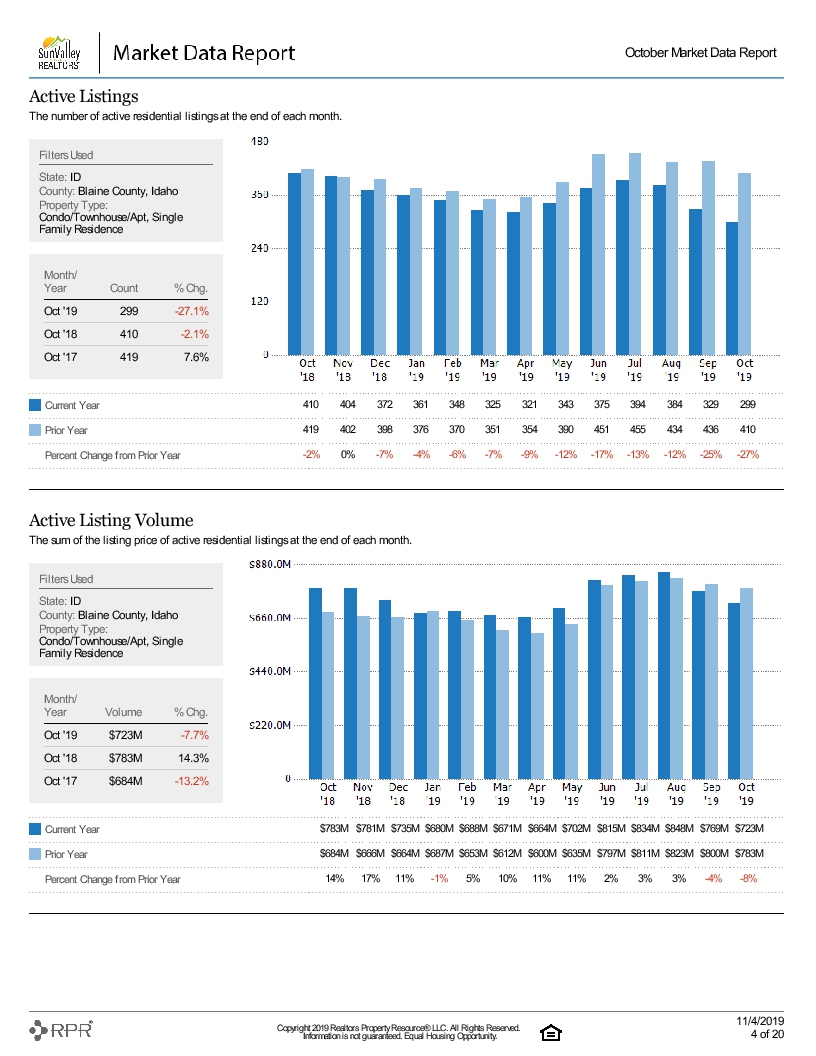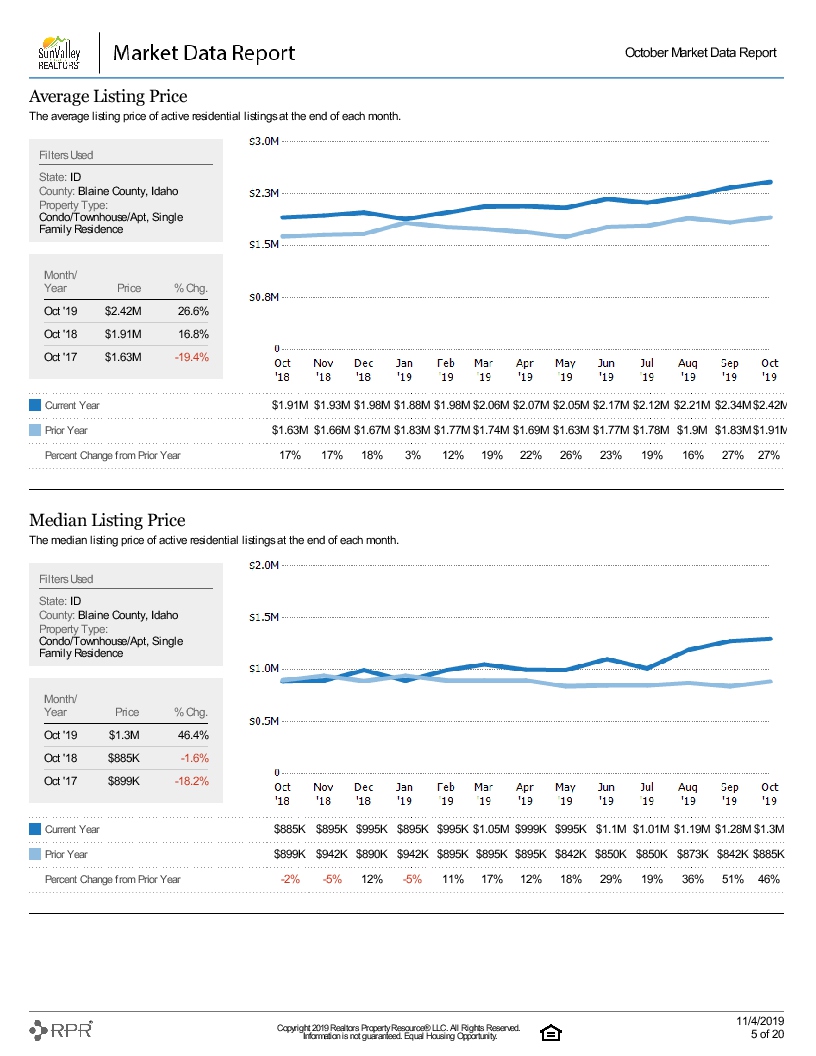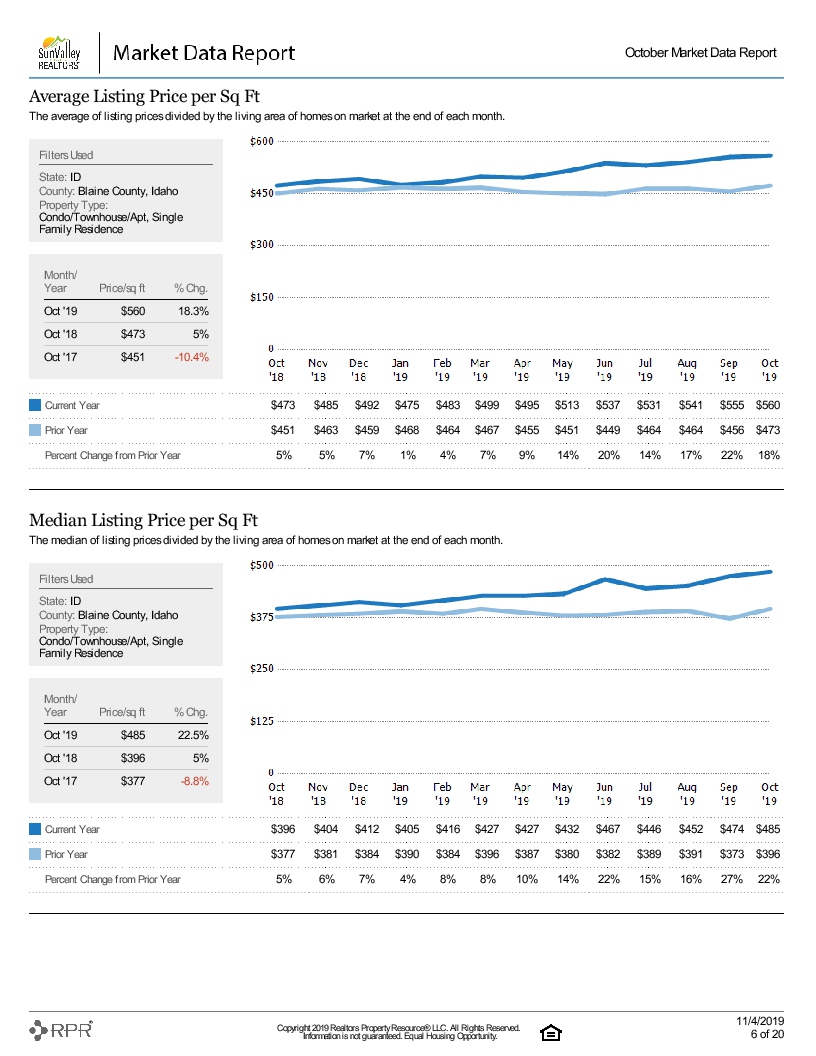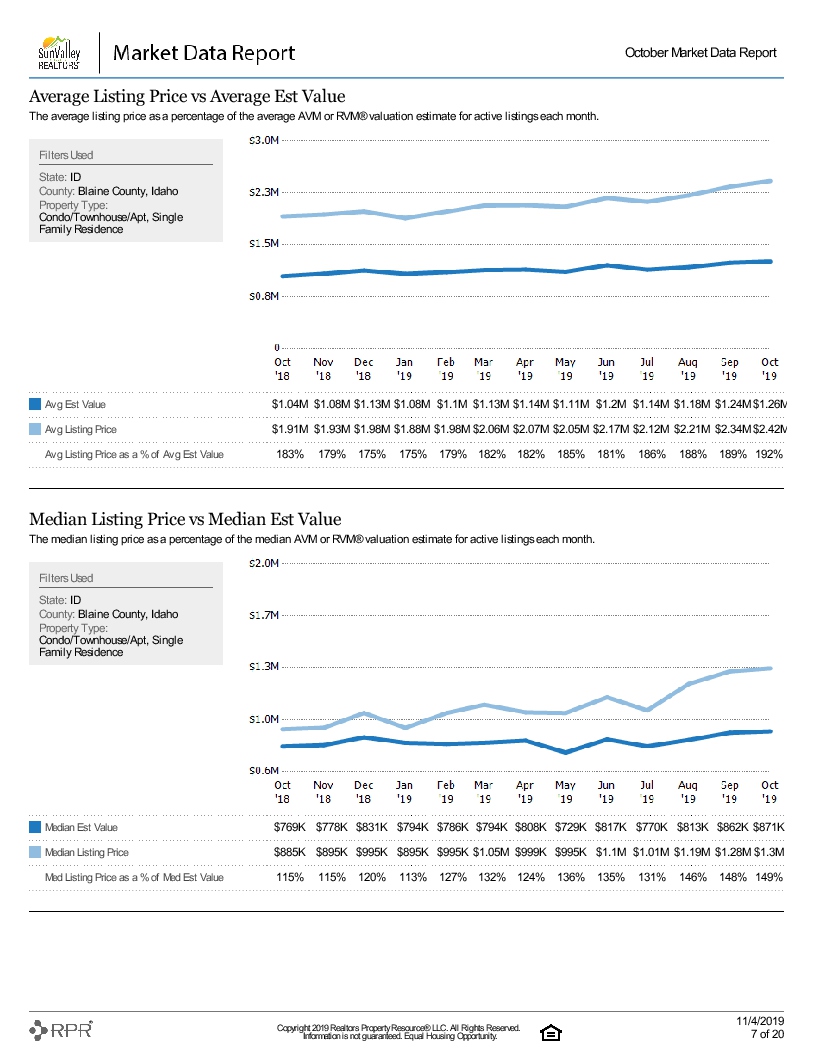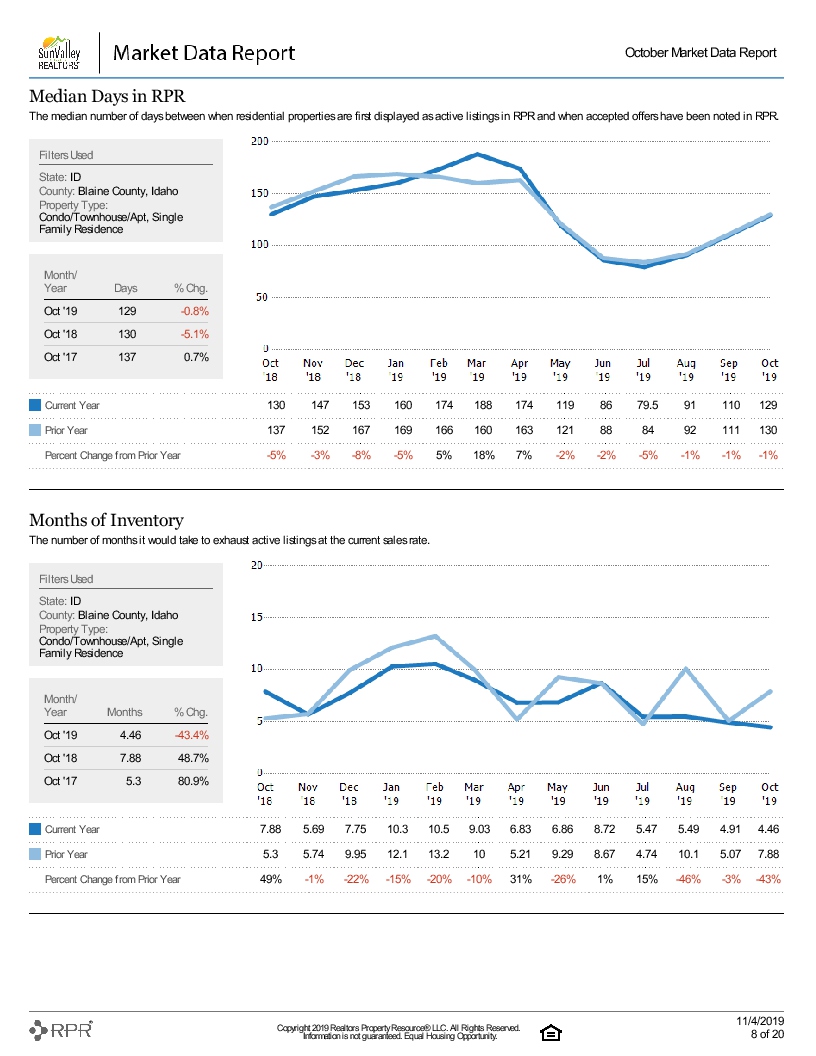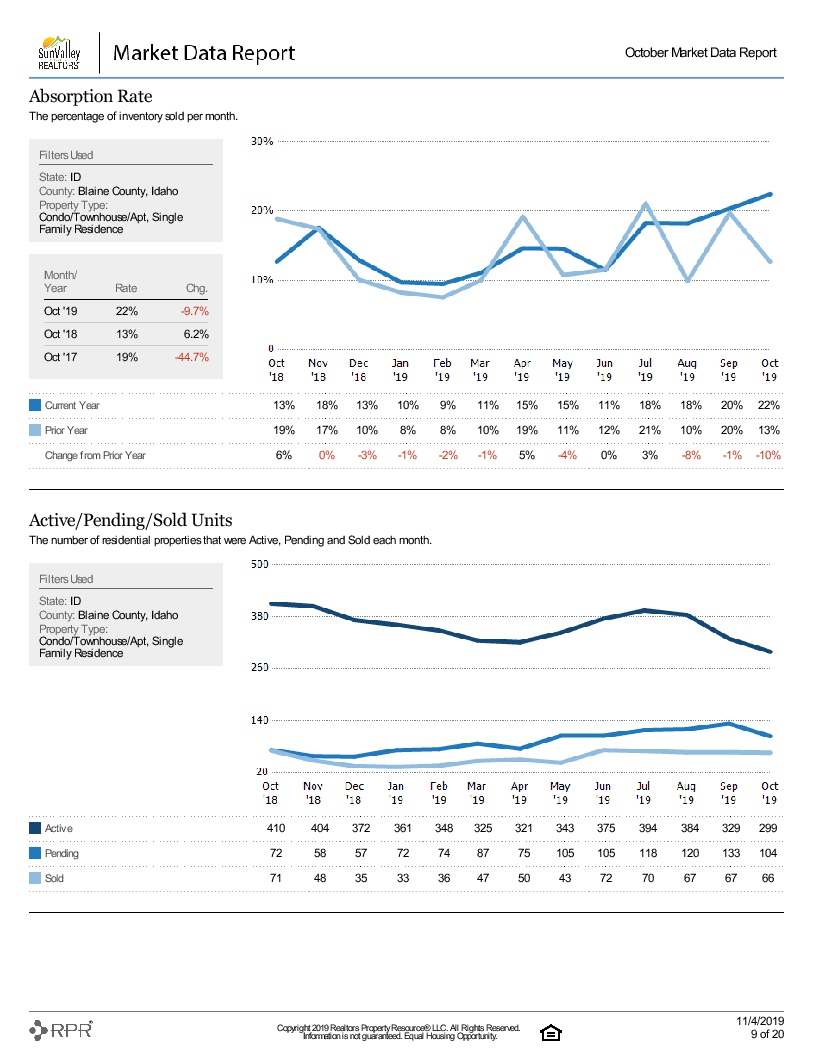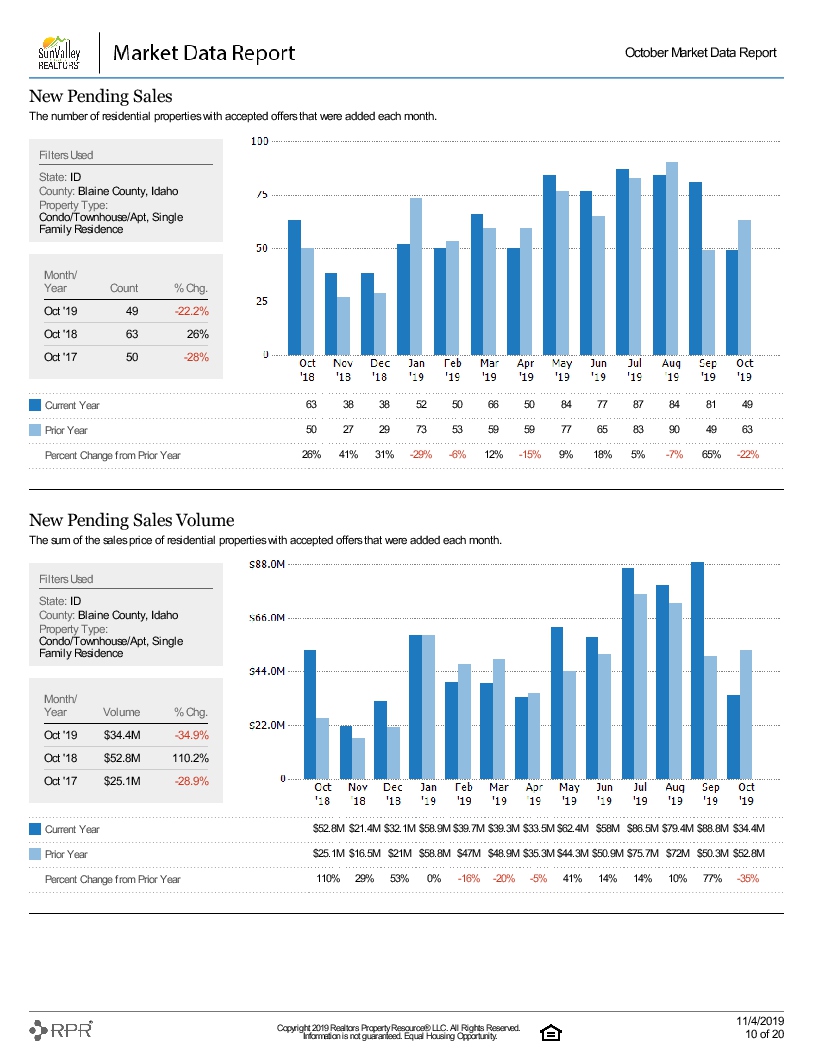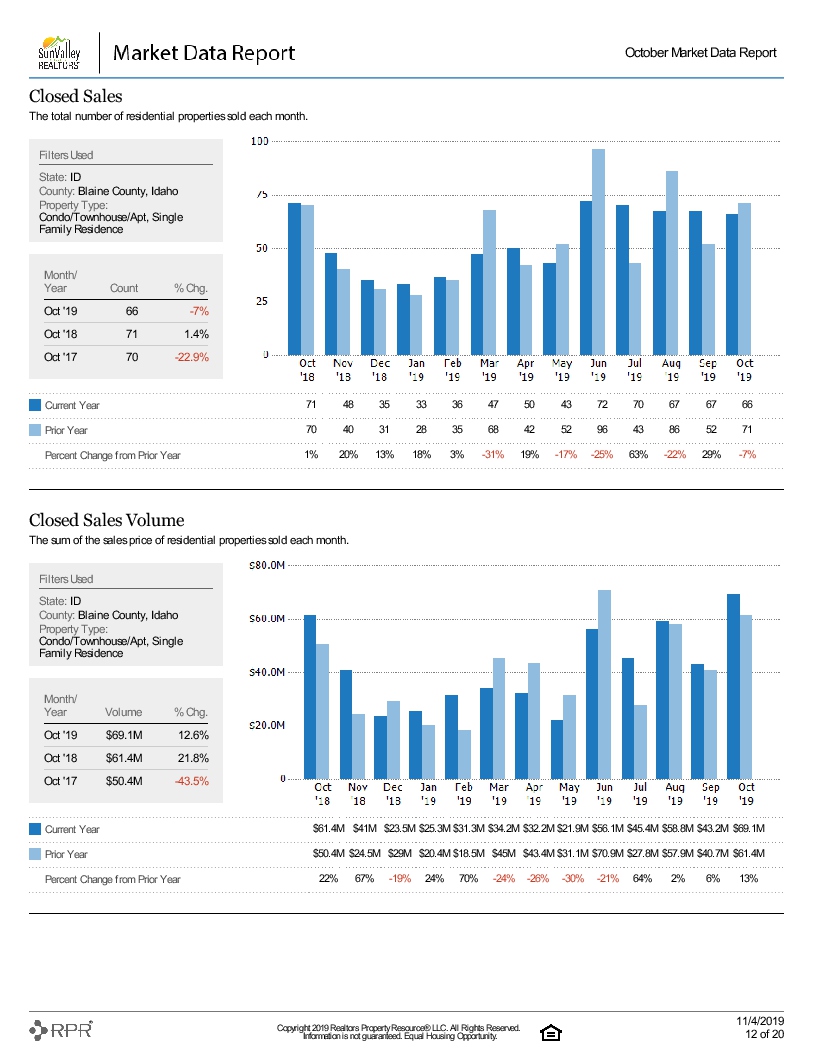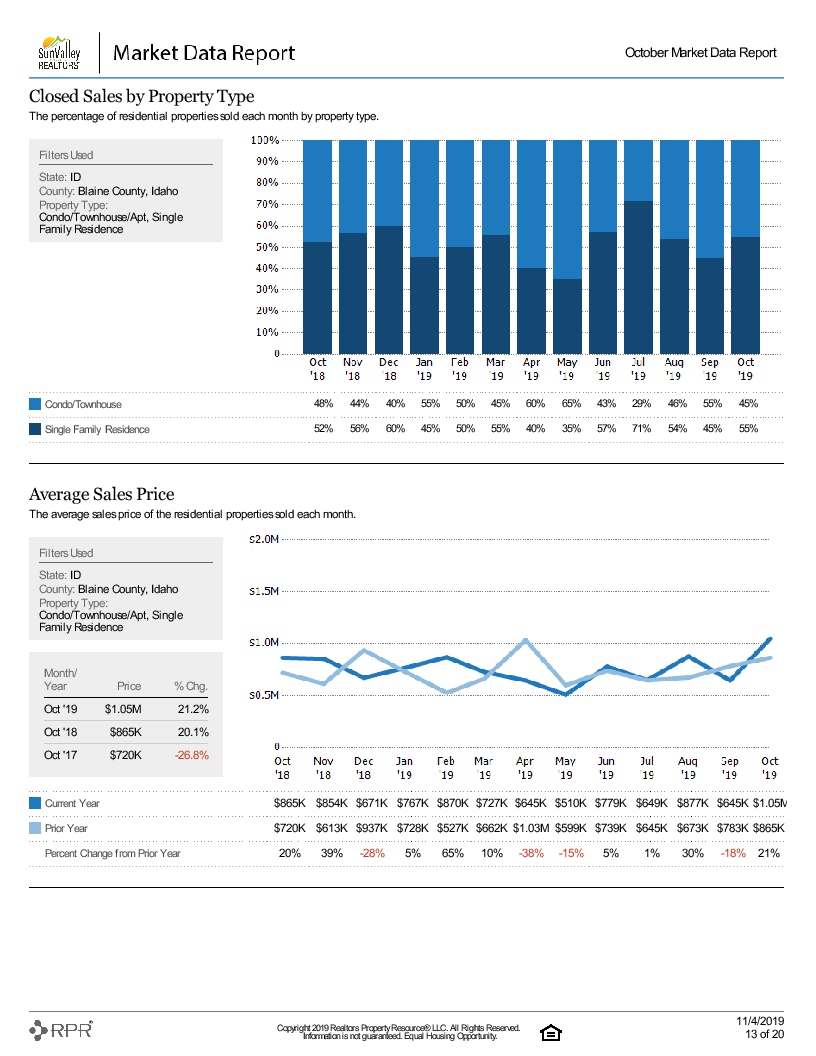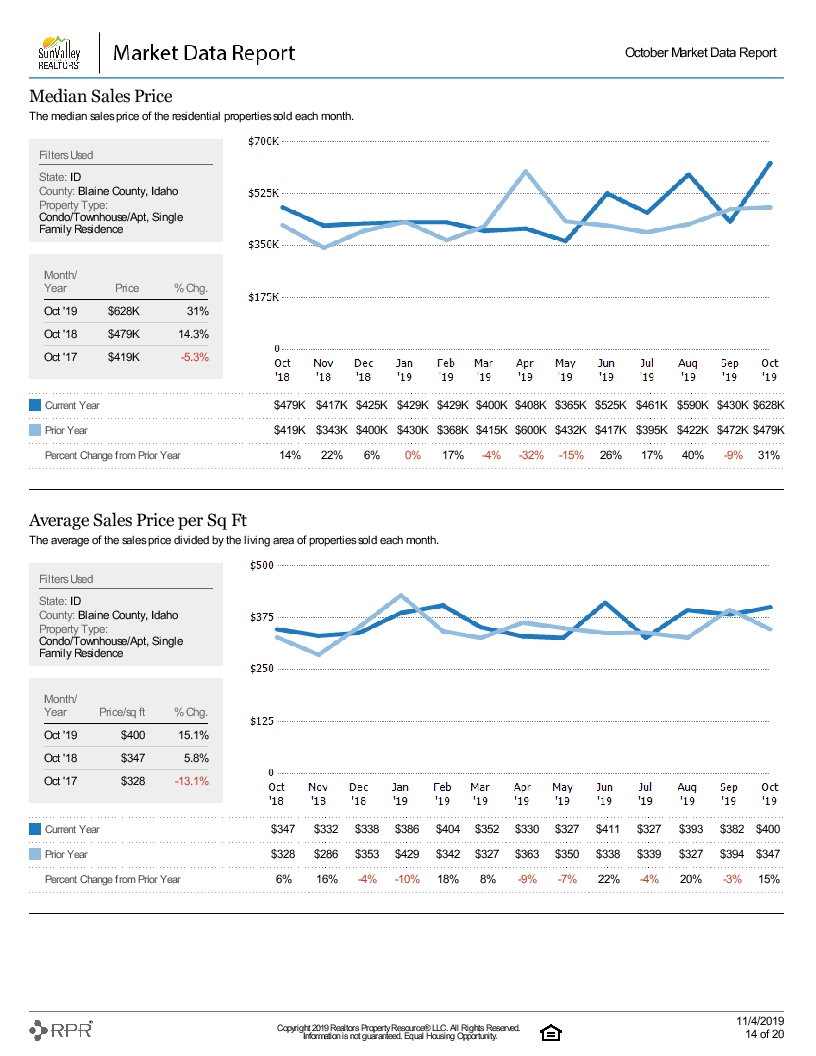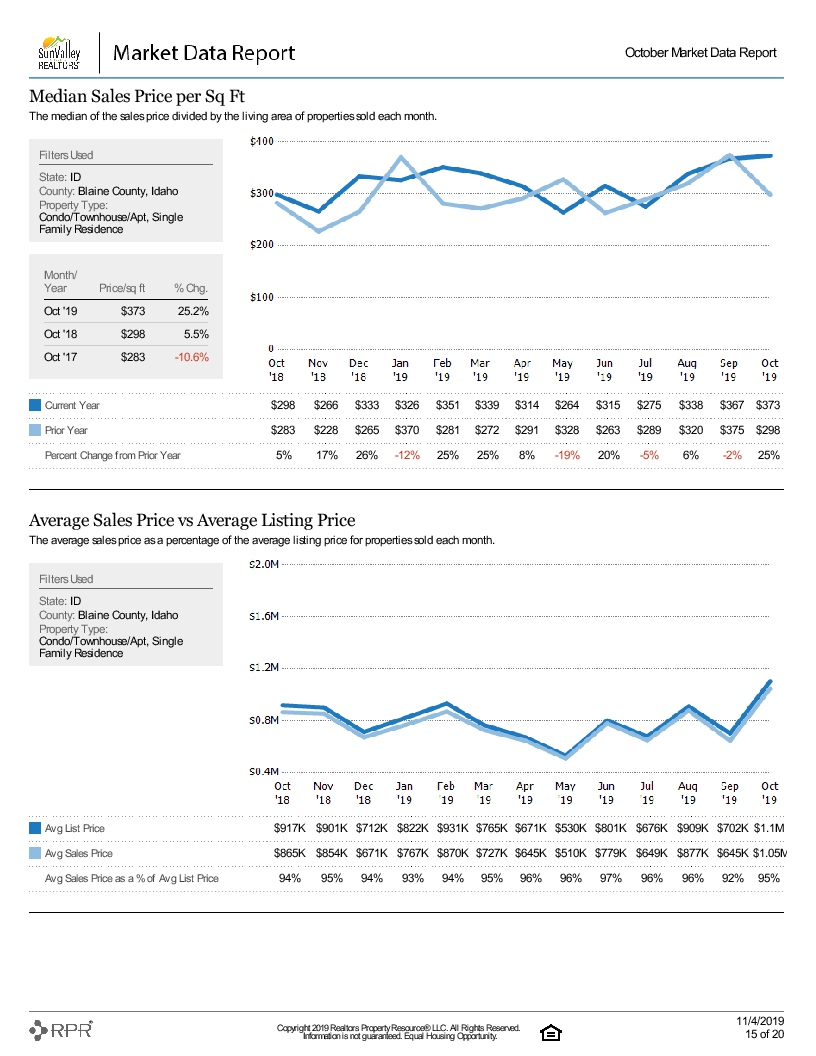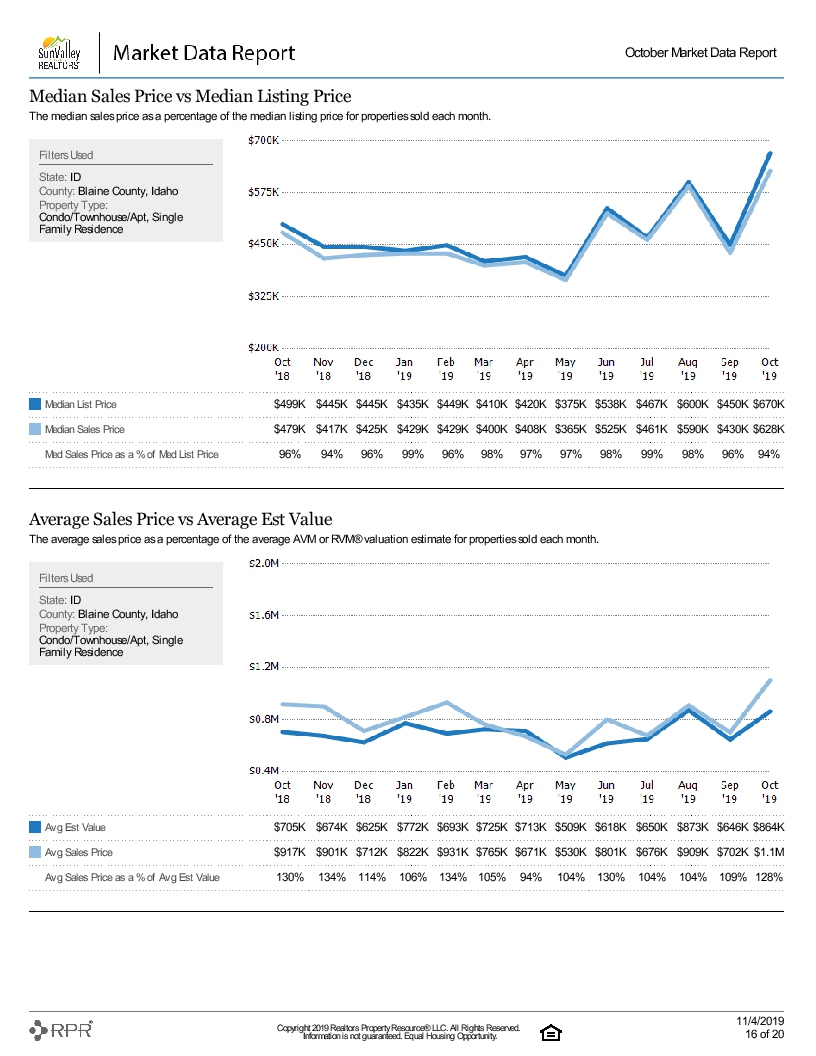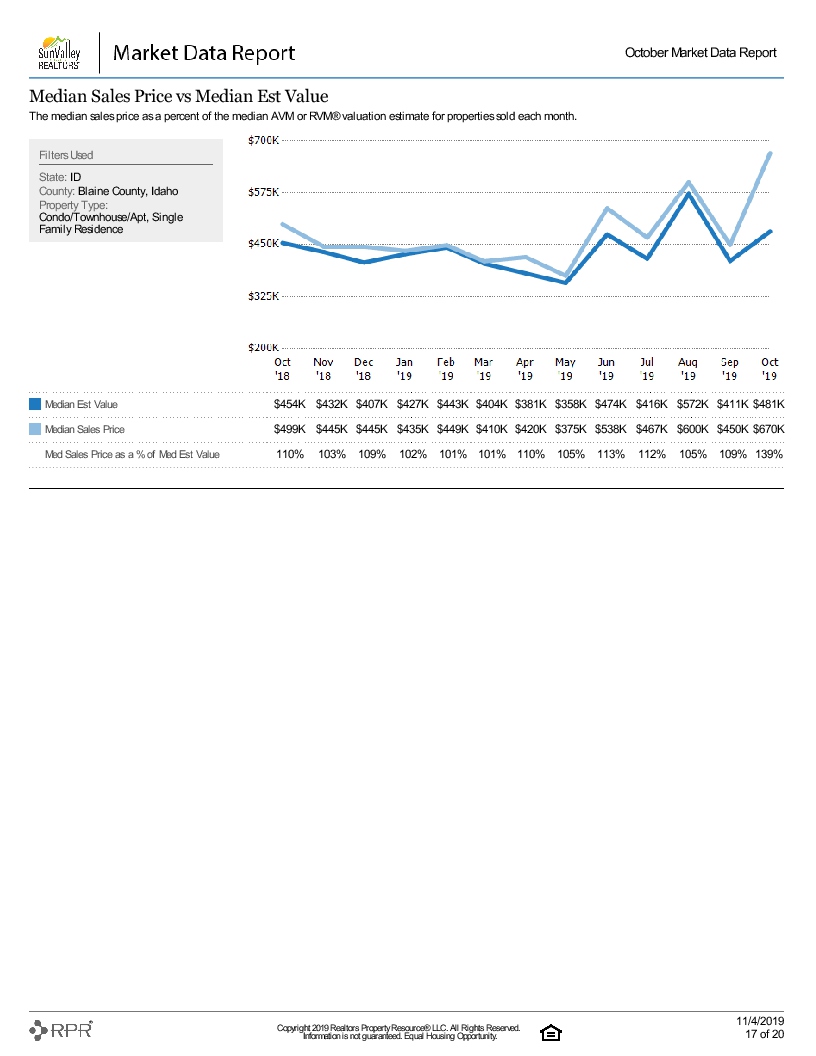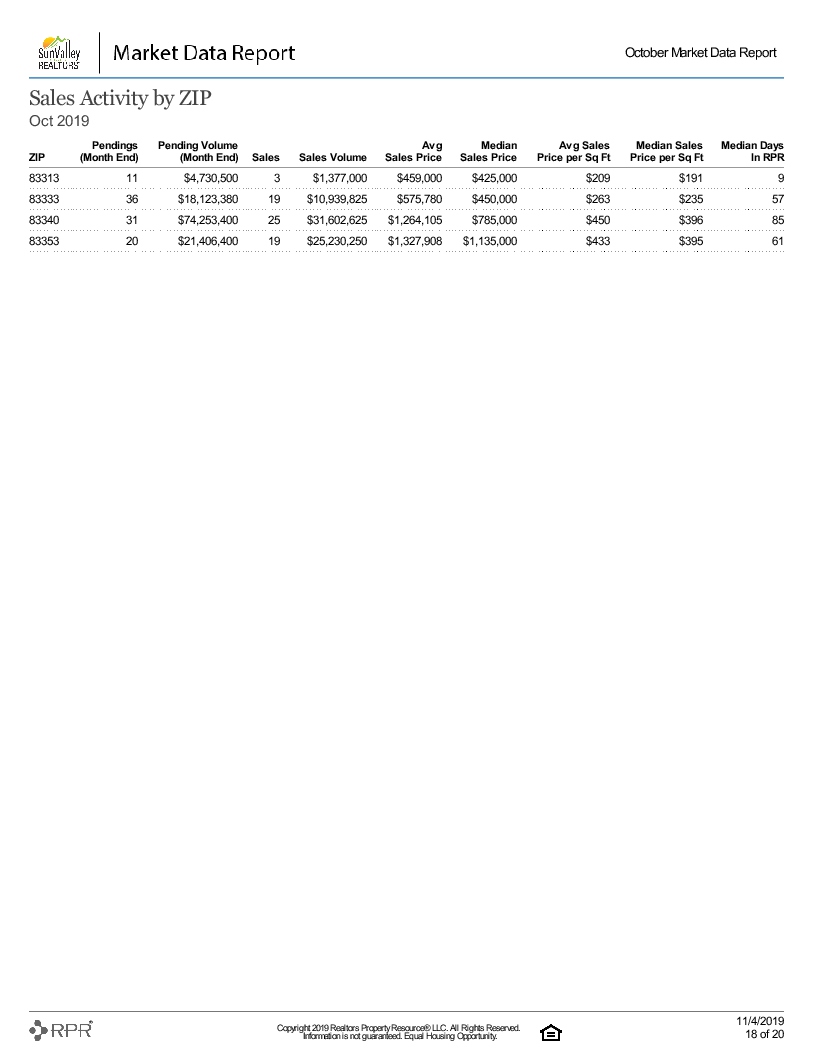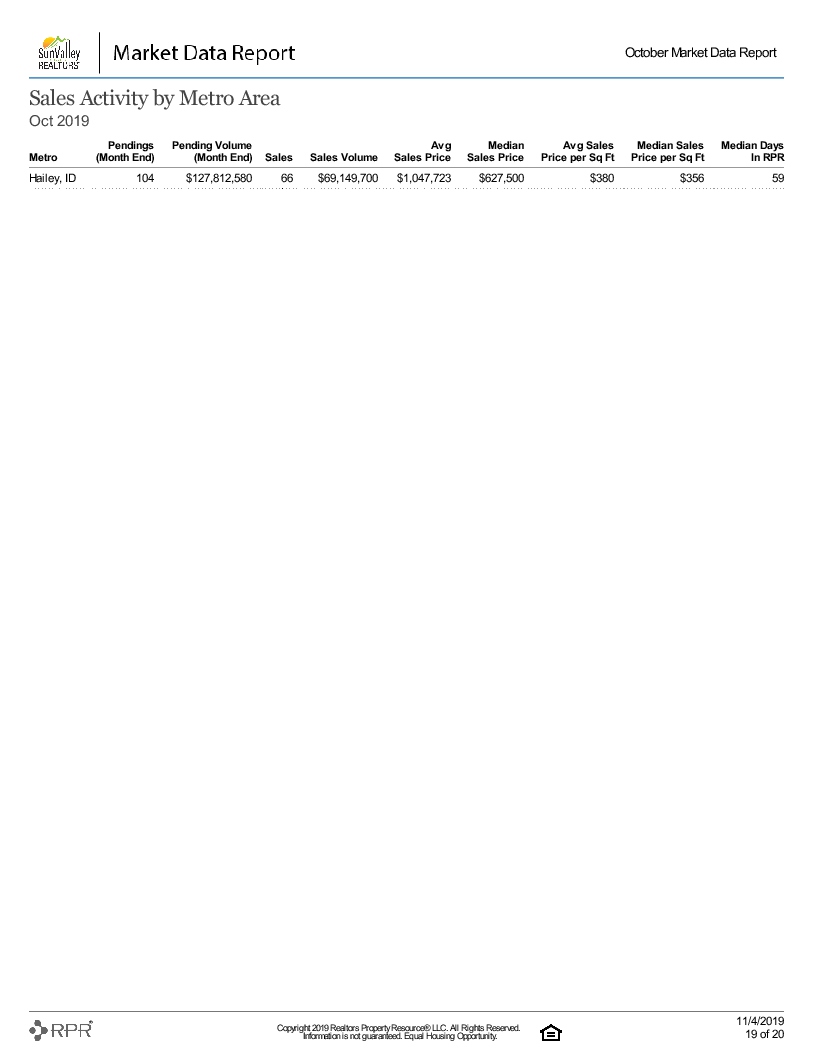 Respectfully blogged by Sheila Liermann | Sun Valley Real Estate Broker
208.481.0450 | SunValleySheila@gmail.com
Call Sheila Liermann for more Sun Valley real estate information.
This information is gleaned from the Sun Valley MLS and is reliable, but perhaps not totally accurate based upon reporting errors.