FEATURED LISTING | 1940 Copper Ranch Lane #A in Hailey, Idaho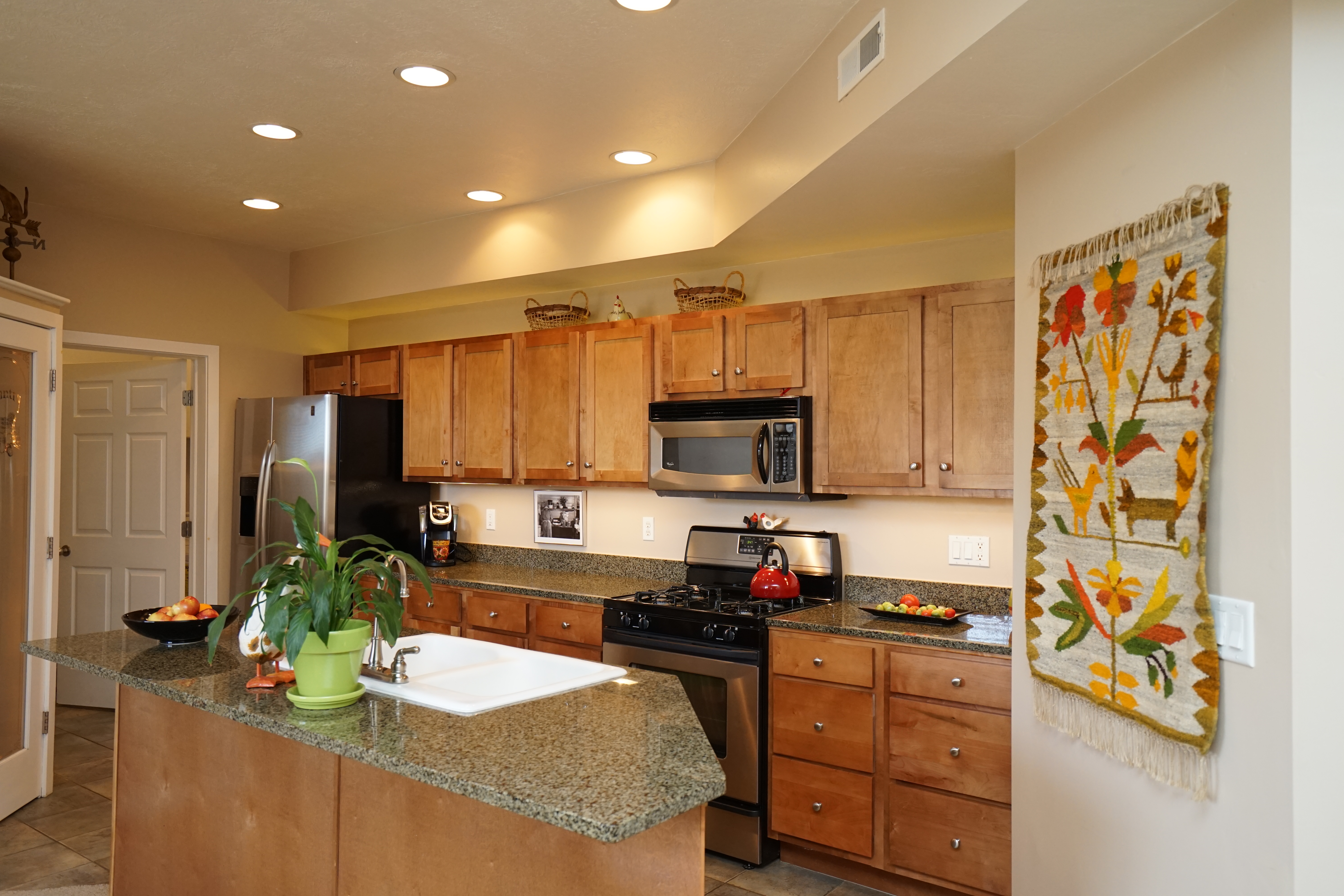 Here's what I like about this particular Copper Ranch Condo in Hailey, Idaho:
Built in 2005, the Copper Ranch condos are some of the newest in Hailey. This particular condo has been upgraded beyond the original construction with a custom built-in pantry and under-cabinet and under-counter lighting in the kitchen.
Plus there is extra storage in the garage which also has it's own water spigot for washing your car or gardening.
Extra storage in the laundry room is just another upgrade that makes this 2/2 Copper Ranch stand out from the rest.
Slab granite, stainless appliances, high-efficiency gas fireplace, custom cabinets, built-in media center and a private patio add to the charm.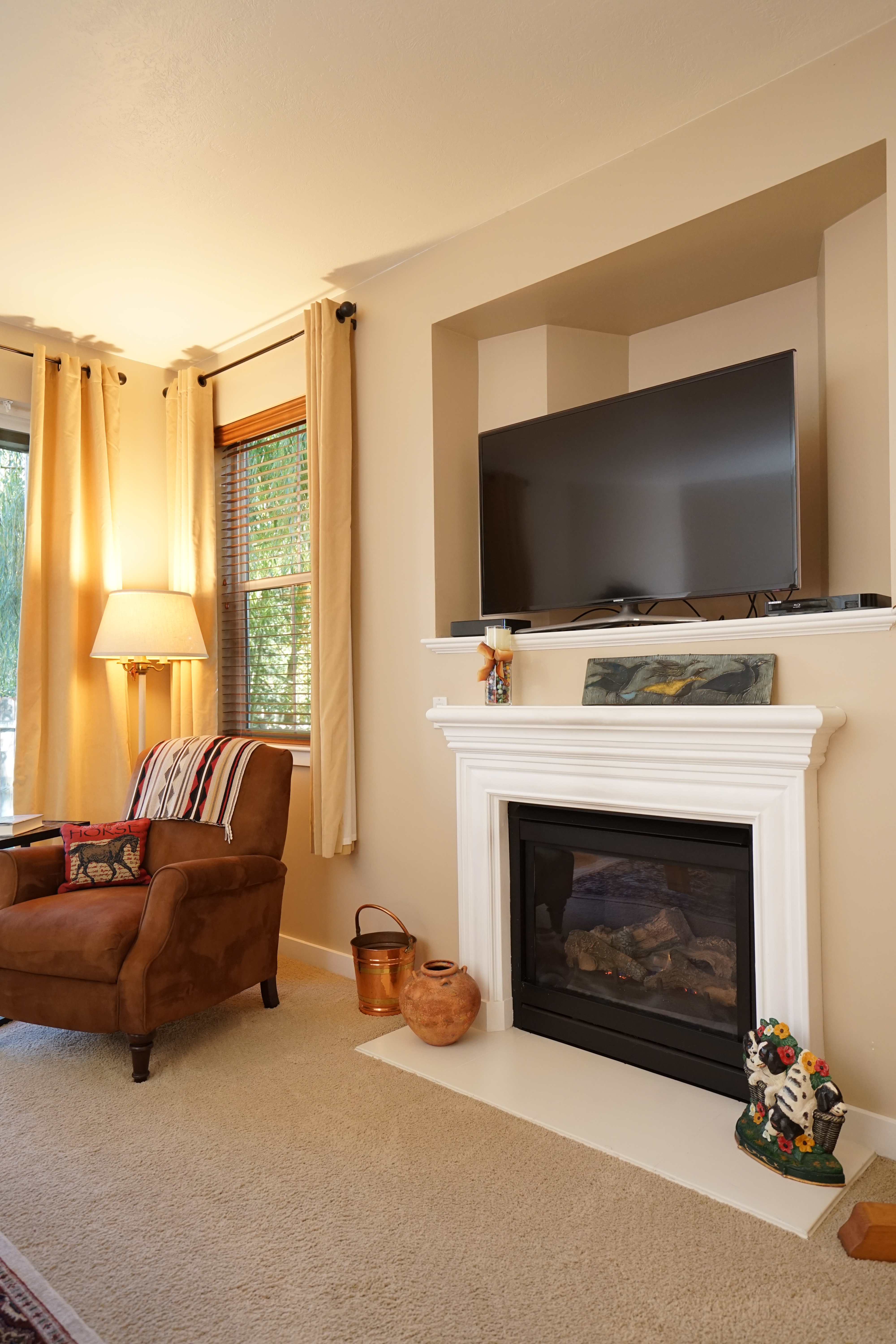 The homeowner's association dues cover membership to the new, swanky Gravity Fitness and Tennis, located across the way from this Copper Ranch condo. See below for more on Gravity Fitness and Tennis.
This Copper Ranch condo has one of the best private patios in the complex. You could create your own garden oasis for even greater seclusion.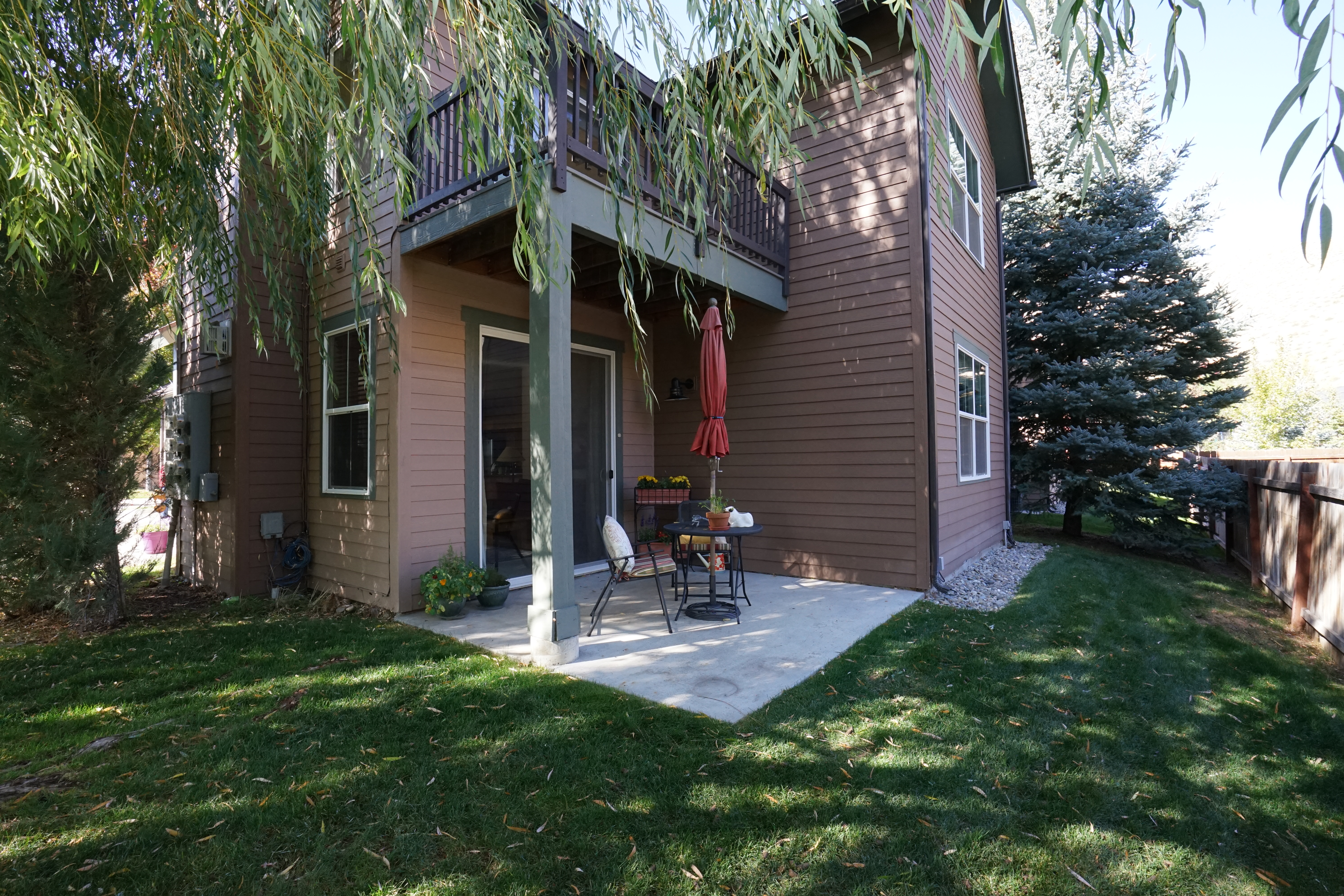 The condo has been perfectly maintained and is move-in ready.

Window coverings included.

Air Conditioned.

Special to this condo is direct access to the garage from the condo so you don't have to brave the elements just to get to your car.

The Copper Ranch condos have well-maintained common areas with mature landscaping.

The HOA dues of $300 per month include the landscaping, snow removal, insurance, exterior maintenance, management, membership to Gravity Fitness and Tennis, and more!
Priced at $259,000.
Inventory is skinny in this price range. Scroll down to see all 2-bedroom condos in Hailey priced to $260,000.
I'm sure you'll agree this condo is the best option!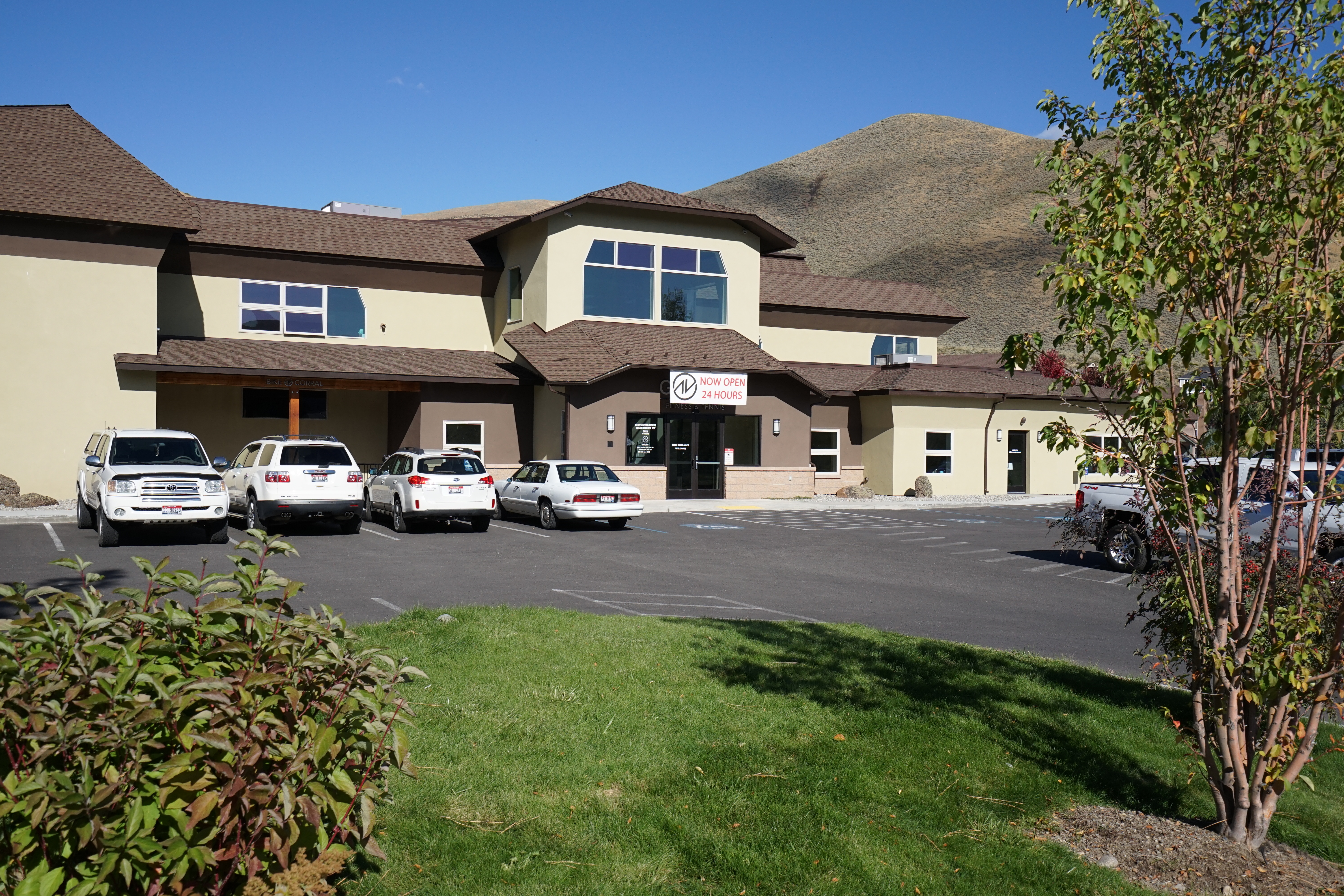 Gravity Fitness is a quick stroll from 1940 Copper Ranch #A.

From the Gravity website:
Gravity Fitness & Tennis is all about action. We focus on breath and movement as a way of promoting fitness. Our goal is to provide all ages and abilities with opportunities to train in a variety of ways that are affordable and promote better health.
We have state of the art equipment and instructors to support you and your fitness goals. Our facility is all inclusive, and our team is here to support those looking to improve their lives. From traditional gym workouts, to state of the art functional training, tennis, martial arts, and a variety of group exercise classes, we know that Gravity Fitness & Tennis will make our community a better place. We are looking forward to moving and breathing with you.
Gravity has professional tennis courts and world class instructors, including Mats Wilander, a former World No. 1 tennis player from Sweden. From 1982 to 1988, Mats won seven Grand Slam singles titles (three at the French Open, three at the Australian Open, and one at the US Open), and one Grand Slam men's doubles title (at Wimbledon).
For a private showing of 1940 Copper Ranch #A, please contact SHEILA LIERMANN.
208.481.0450 | SunValleySheila@gmail.com
A COMPLETE LIST OF ALL 2-BEDROOM CONDOS IN HAILEY IDAHO PRICED TO $260,000.