43 North Adult Living Home in Hailey, Idaho
DOUBLE YOUR DONATION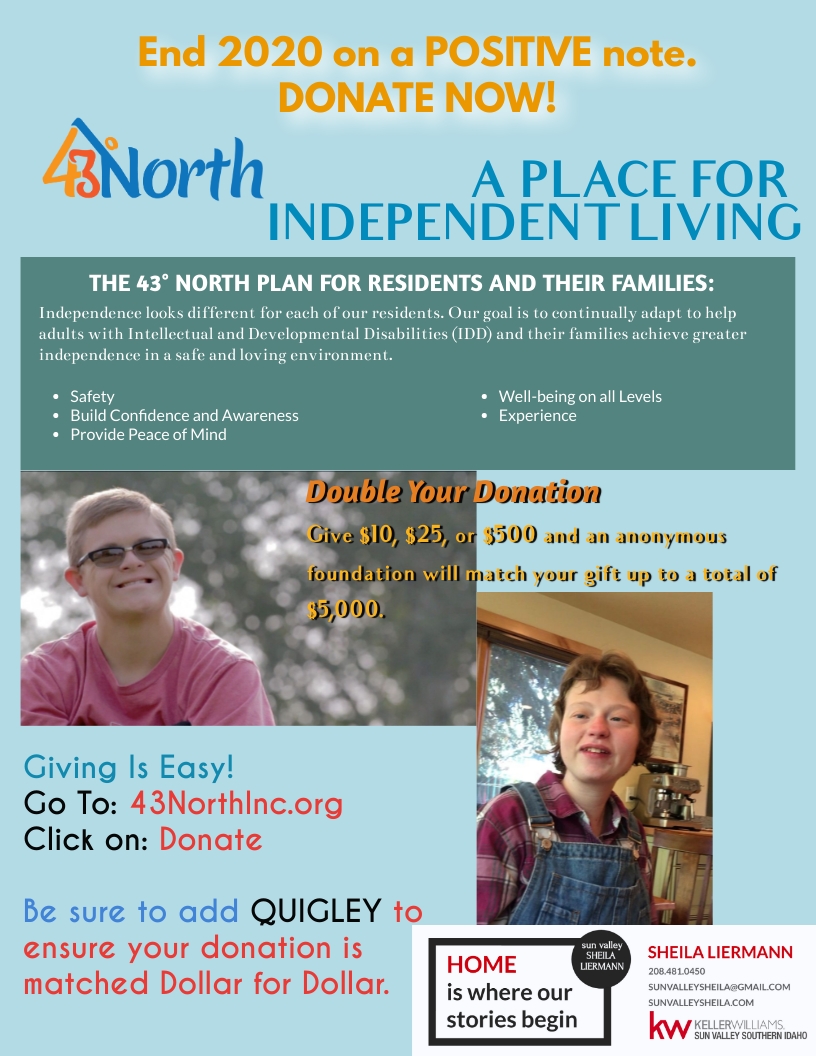 Our
Mission

A Place for Independent Living.
To provide safe and stable housing to adults with intellectual and developmental disabilities. We are dedicated to offering an environment of inclusivity and empowerment so that our residents may achieve maximum independence and quality of life as members of our community.
Our Story.
Like many families, who have a child with special needs, we were worried, concerned and overwhelmed about what the future held for our kids. Where would they live, who would take care of them after we were no longer able to, would they have friends, and what would their quality of life be?

The nonprofit, 43°N , was formed in 2017 but was a vision long before that. A concerned group of parents needed a place where their kids would belong. A place where they were accepted, supported and provided with opportunities to grow, learn and connect with others.
Why the Wood River Valley?
Because there is no better place. The Wood River Valley has a support network that outranks any other community we have experienced. We moved or we stayed here because of the vast resources available for families like ours. This beautiful place is where our kids were raised and where they call home. Over their entire lives, they have built relationships with community members, employers, volunteer organizations, and have enjoyed all that our valley has to offer. They are truly Our Local Heroes!
43°N is a supported living community that creates hope and inspires dreams… A place to call HOME!!