Is there relief around the corner?
The report by realtor.com also shows the monthly change in inventory for each state.
Map #3 – State-by-state changes in inventory levels month-over-month reported by realtor.com: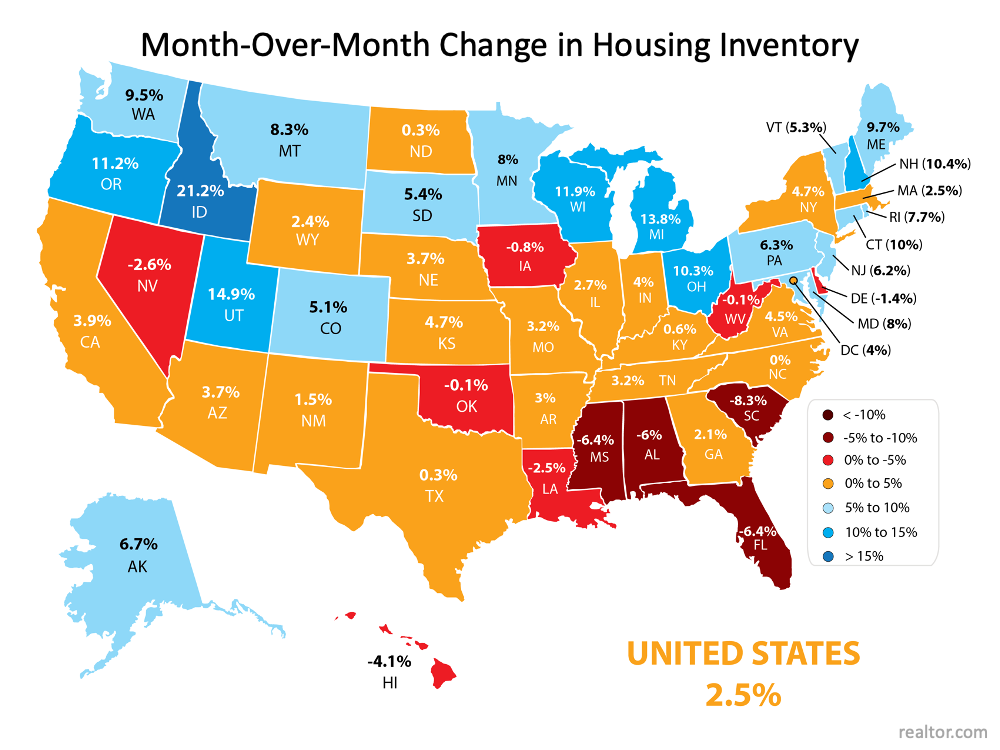 As the map indicates, 39 of the 50 states (plus the District of Columbia) saw increases in inventory over the last month. This may be evidence that homeowners who have been afraid to let buyers in their homes during the pandemic are now putting their houses on the market.
We'll know for certain as we move through the rest of the year.
Bottom Line
Some are concerned by the rapid price appreciation we've experienced over the last year. The maps above show that the increases were warranted based on great demand and limited supply. Going forward, if the number of homes for sale better aligns with demand, price appreciation will moderate to more historical levels.