I am committed to the Wood River Valley and giving back to the place I call "HOME." Every time I have a closing, I make a donation to a local non-profit organization.
At the present time I am proud to serve on the Board of Directors for Sun Valley REALTORS Give and I'm a member of the Holiday Baskets committee. If you can help, I'd be grateful for your support.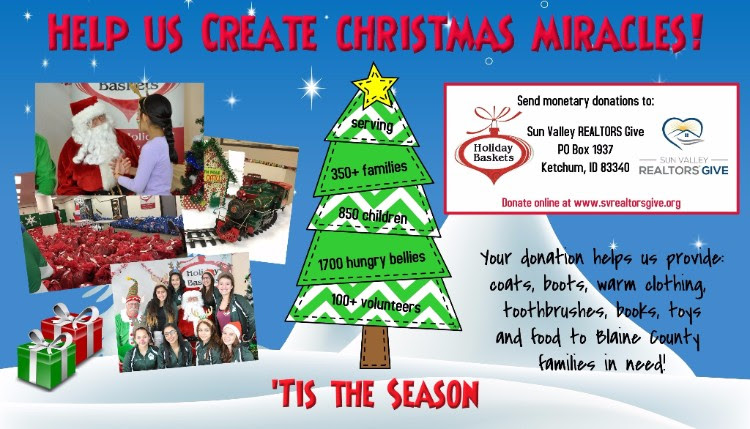 When times are tough, our community comes together to help our neighbors. The Holiday Baskets program has been doing exactly that for 30 years. We provide baskets full of food for a holiday meal as well as clothes, books, toothbrushes, and toys for the children of the families most in need during the Christmas season. Every year, Holiday Baskets serves over 350 Blaine County families in need and that includes about 850 children.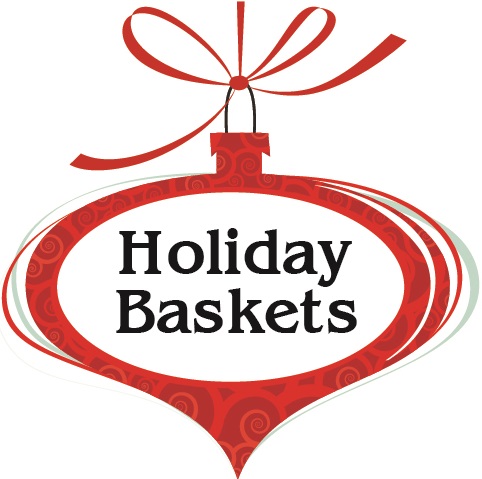 WE NEED YOUR SUPPORT TO CONTINUE FEEDING HUNDREDS OF FAMILIES AT CHRISTMAS.
Your donation helps us provide coats, boots, warm clothing, toothbrushes, books, toys and food to Blaine County families in need.
Holiday Baskets is a Sun Valley REALTORS Give program supported by hundreds of volunteers and generous donors who make the program possible.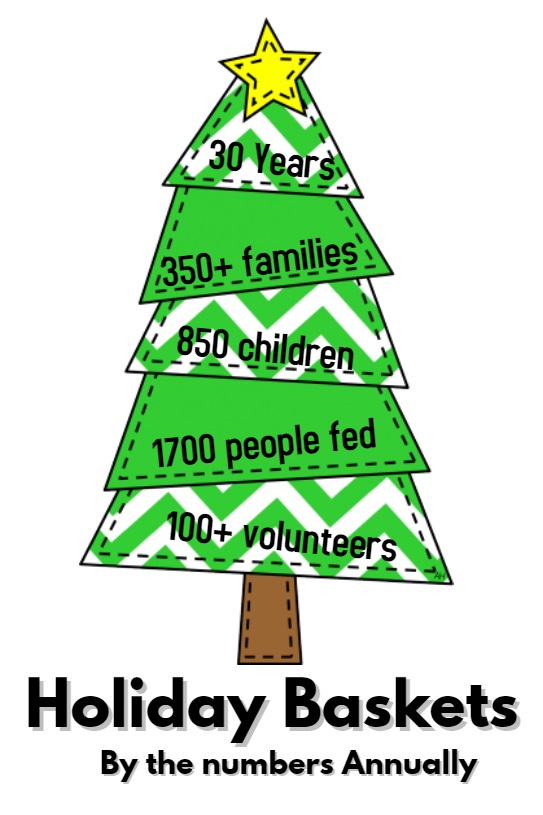 A TESTIMONIAL
"One Christmas, many years ago when I was a single mother of three barely making ends meet, I had no money to buy Christmas presents for my kids, let alone food for a holiday meal. With no way out, I was crushed that my kids would be left out of enjoying Christmas. Little did I know, an angel added my family's name to the list of Holiday Basket recipients and that year we were blessed with food for a good meal and lots of toys for each of my kids.
Help alleviate some of the financial stress Blaine County families may face so that they have the chance to truly enjoy Christmas." - Diane Walker, former Holiday Baskets recipient.
Hundreds of families depend on Holiday Baskets every year and we depend on your support. Donate today! It's easy. Just click below.